Caremark Dartford and Gravesham Win two Awards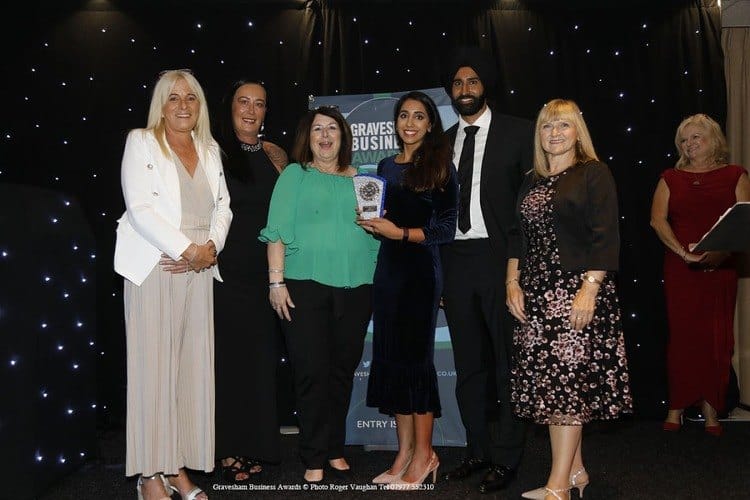 We have had another successful year at Caremark, with success at both the Kent Care Awards 2022 and Gravesham Business Awards 2022! Despite the challenges that we have been facing in the Care industry, including a significant shortage of carers, these awards are a wonderful reminder of the fantastic work being done by our care team and management staff in the community. This is an opportunity for us to take stock of the excellent work that we do in the community and to recognise our brilliant team and their commitment and dedication to our customers.
Community Homecare Champion of the Year
Firstly, one of our carers, Pavandeep Sandhu, won Community Homecare Champion of the Year 2022. This award recognises frontline homecare staff who deliver outstanding support and care to people living in their own homes. It's incredible that Pav has been recognised as someone who enhances the lives of our customers by delivering person-centred care, and we're so proud to have her as part of our team, alongside all our other excellent carers.
A bit about Pav
Pav joined Caremark as a carer in 2022 never having done care before, and joined her mum, Rajwant Sandhu, who is one of our best, most reliable carers. Pav is a very bubbly, outgoing character who enjoys seeing individuals better themselves. She is confident, fun and understands the importance of customers being independent and being able to do better for themselves.
Pav has been supporting a young customer with learning disabilities and autism and has been instrumental in ensuring A is able to live a fulfilling life outside of his boarding school. Pav was able to teach A general skills and basic cooking. She would take him out to the arcade and go shopping to buy clothes, all whilst teaching him safety out in the community and awareness and keeping his mind active. She has been supporting him for a year now and A's family have nothing but praise for her.
Being passionate about health and wellbeing means that Pav takes pride in customers nutritional needs, thinking of new recipes and trying to make food more appealing for our customers, which really supports their health and wellbeing. More recently we have showcased Pav's cooking skills on social media, by displaying her fry ups and breakfasts that she has been cooking for customers. Whilst this might not be as healthy, some of our customers do not get fresh cooked food and everyone loves a fry up!
We're also delighted that Pav has been shortlisted as a finalist in the South East Region of the Great British Care Awards 2022 for the Home Care Worker Awards. The awards will be held in November, so we wish Pav all the best!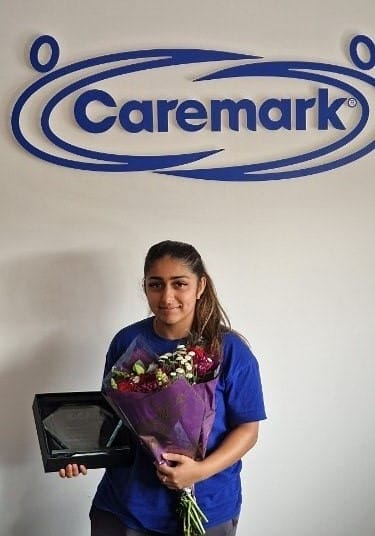 Gravesham Business Awards 2022
This year, we were shortlisted as one of thirteen finalists at the Gravesham Business Awards and were delighted to come in second place, as runners up along with Embridge Consulting. The winners were Locks4Vans, another local business who provide security solutions for vans globally. It's a huge accomplishment to be recognised as one of the best businesses within the Gravesham Borough, and not just between care companies.
"The thirteen finalists selected by three judges for the Gravesham Business Awards, which was the first to be held since before lockdown, were all there because of exceptional entrepreneurship throughout a difficult period. The judges admitted visiting the finalists then choosing the winners had been a very difficult job."
This award recognises that we are an excellent care provider within the community, with a strong brand and sense of purpose, and how well we navigated the Covid 19 pandemic and the challenges that this brought. This award also acknowledges that we are a large and responsible employer within the local community. Ensuring our business is operating sustainably is key to make sure that we continue to provide jobs and it is our aim to continue to invest in the training and development of all of our staff.
We are extremely proud of what we have achieved so far and are fully invested in our growth and development going forward.