Care Co-ordinator for Burgess Hill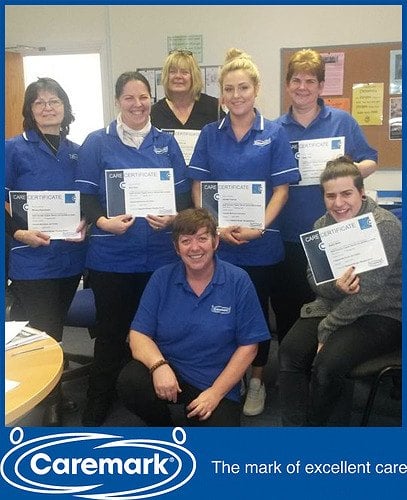 Caremark Mid Sussex and Crawley are recruiting a Care Co-ordinator for Burgess Hill working from our offices in Haywards Heath.
The role is perfect for a friendly, team player who can demonstrate compassion and empathy in their approach.
What you need to know about the role
The role of care co-ordinator is a varied one with duties including
Answering telephone enquiries
Processing customer referrals, updating electronic records and making sure that all records are up to date
Liaising with social services and other health care professionals
Preparing documentation for and working closely with Field Care Supervisors
Allocating care and support workers to all customer visits within the Burgess Hill area
Administration of all Care & Support Agreements.
Auditing files to ensure compliance with the Care Quality Commission
Producing reports and management information as required.
What you can expect from Caremark Mid Sussex and Crawley
The Care Co-ordinator role offers;
A Competitive salary up to £19,000 depending on experience
BUPA Health and Wellbeing Cover
Pension scheme
Bonus of £200 for referring a friend as a care and support worker
Opportunities for career advancement
The opportunity to gain Health and Social Care Diplomas
Caremark Mid Sussex and Crawley has been providing quality care in the local area since 2007 and are justly proud of our excellent reputation and the amazing team who work with us.
What are we looking for?
We are looking for someone to join our busy team at our head office. The successful applicant will:
Have a minimum of one years office administration experience
Have the Right to Work in the UK
Be Self-motivated, with good organisational skills
Be flexible
Be a good team player
Be caring & sensitive to the needs of others
Have the ability to use own initiative
Be able to communicate effectively
Be well organised and have excellent communication and computer skills
Promote anti-discriminatory practice and equality for all customers and colleagues
Be able to work under pressure at times and have a problem solving attitude to issues that may arise.
We are looking for people that want to make a real difference to the lives of the people we care for. If you are keen to join a lively, supportive team– please get in touch with Tania Carter, our Recruitment and Retention officer by email: midsussex@caremark.co.uk or telephone 01444 455800
Some nice things that some of our customers have said about the care provided by our team
'I cannot fault the carers that deliver my mums care…They are absolutely amazing.'
Your carers are 'bright, positive, calm, hard-working, caring and keen to help.'
'The carers are lovely, always on time'
Find out more about Caremark Mid Sussex & Crawley