By 2025 dementia will be managed and 'treated in much the same way as HIV'
Belgium scientist Professor Bart De Strooper, newly appointed director of The UK Dementia Research Institute (UK DRI), said he believes dementia will be as manageable as HIV/AIDS by 2025.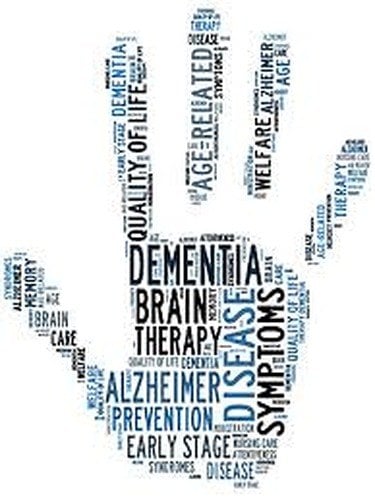 Professor De Strooper has been chosen to lead the UK DRI at University College London, a £250m investment into dementia research which was founded by charity partners Alzheimer's Research UK and Alzheimer's Society.
Professor De Strooper told the Press Association: "We won't be celebrating in 2025 that dementia is cured, but I hope that by then there will be groups of patients who can be treated in much the same way HIV-Aids is treated today.
"I believe it will happen. I'm very optimistic – the brain is the most plastic organ we have. If you could stabilise the disease at an early stage it might be possible to regain part of the function that seems to be lost."
He added: "I am delighted to be directing a world-leading initiative with as much potential as the UK DRI. The UK research landscape is brimming with talent and opportunity.
"My vision is to establish a unique environment with a diverse and interdisciplinary team ready to undertake creative and innovative research."
The world-renowned scientist, who currently leads the Laboratory for the Research of Neurodegenerative Diseases at the University of Leuven in Belgium, was selected as UK DRI director following a competitive international search led by the Medical Research Council (MRC).
People living with dementia and carers from the founding charities were also asked for their views and contributed to the decision-making process.
There are currently no treatments available that can stop or slow down dementia, despite recent advances that have shed light on the causes of the condition.
'I would put a lot of money on the next generation having a completely different view of dementia'
Yet Professor De Strooper was optimistic about the potential of the institute and his new world-leading team of scientists, comparing what is currently known about dementia to what was understood of cancer in the past.
He added: "Right now, our understanding of these diseases is not dissimilar to what we knew, or thought we knew, about cancer several decades ago.
"I'm a scientist so I don't look into crystal balls but I would put a lot of money on saying that the next generation will have a completely different view of dementia disorders.
"In just the same way Aids in the 1970s and 80s was seen as a terrible doom or punishment of the gods, but is now manageable and treatable.
"Cancer has gone through a similar process – the way we look at cancer today is quite different from what it was a generation ago."He added that he believes research is further ahead than many people believe but that he still wants to see "real surprises."
Professor John Savill, chief executive at the MRC, said he was "thrilled to have attracted such an outstanding scientist as Professor De Strooper."
He added: "Dementia research is a very high priority at the MRC and the new institute will place the UK at the centre of a global ambition to overcome these diseases.
"We look forward to seeing his ambitious vision bringing together the best science across the UK and internationally to move the frontier of knowledge in dementias research."
The UK DRI will operate across a number of locations in the UK but its 'Hub' will be based at University College London (UCL), following a competitive peer-review process.

'A significant day for the UK DRI'
The university was chosen for its leading dementia research and state-of-the-art facilities, beating off competitors including Oxford and Cambridge Universities.
Jeremy Hughes, chief executive at Alzheimer's Society, said: "The Dementia Research Institute fortifies the UK as a global leader in dementia research.
"UCL will provide an excellent central hub while also reaching out to, and working with, other universities across the country and the globe."
Hilary Evans, chief executive of Alzheimer's Research UK, added: "Today is a significant day for the UK DRI, with the vision for a world-leading national Institute in dementia research starting to become a reality.
"The UK DRI will become a tour de force for UK dementia science, bolstering existing research efforts through multi-disciplinary approaches that tackle the condition from different angles.
"Alzheimer's Research UK has already worked closely with Prof De Strooper in his role as academic advisor to our UCL-based Drug Discovery Institute, and we are delighted he will be leading the work of the UK DRI."