Home Care Business Development in Harrogate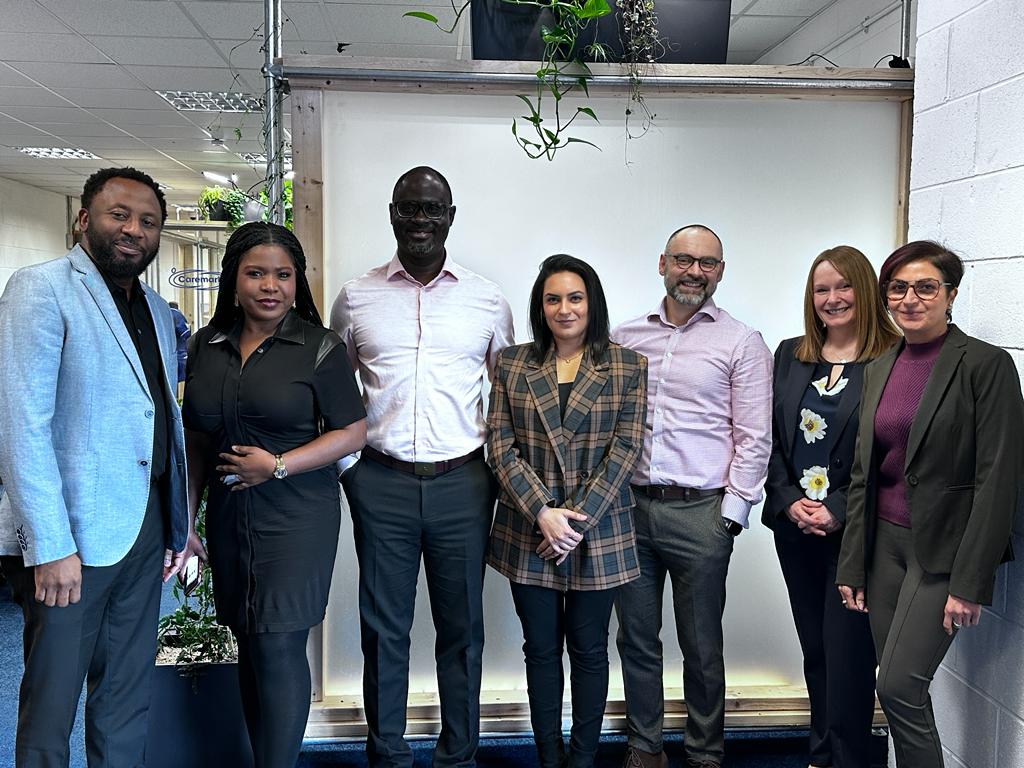 If two heads are better than one, when it comes to business development seven heads are even better!
We had a great day at our home care office in Harrogate last week, when we were able to host a Caremark 'Growth Hub'. This is a workshop style event for Caremark franchise owners, organised by our Franchise Support Centre in Worthing. This time we spent the day looking at how best to tell people about the great care and support services we provide.
Sharing our collective wisdom and experience, made for a productive discussion. We all came away feeling inspired with a range of new ideas to develop the business. I'd especially like to give a big thank you to our excellent Regional Support Manager, Sue Jones, for arranging the event and for facilitating the day so well. Thank you Sue!
We were pleased to host the event and be joined by representatives from some of Caremark's other offices in Yorkshire and Derbyshire. Farina and Thameena from Leeds, one of Caremark's most longstanding offices, brought a wealth of knowledge and business development experience. Yomi, whose service in Doncaster is going from strength to strength having been registered with CQC in November last year. Whilst Femi and Aramide are at the beginning of their Caremark journey, as they open their brand new office in Chesterfield.
One of the best things about being part of the Caremark family is having the support of the national, and international network. It makes a big difference to us, providing home care in Harrogate and Knaresborough, to know that we're part of a large network of like-minded people, all striving to provide the best possible care. This gives us unparalled opportunities to support each other, share ideas and build great a brand that can deliver the outcomes our customers want.