Born to do it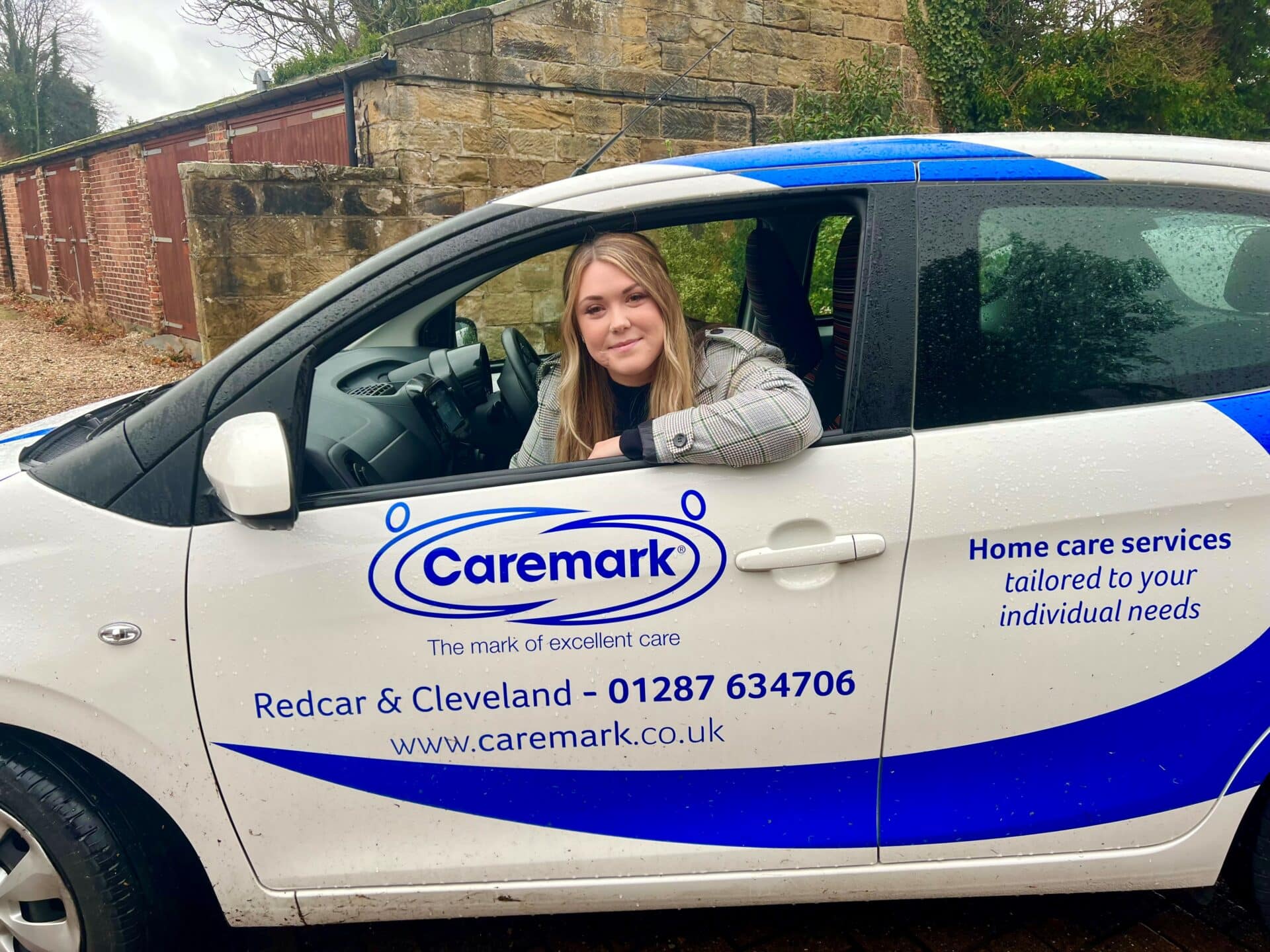 Oriana Wilcock says admits being wracked with nerves when she first became a carer with Caremark Redcar and Cleveland, but she was quite literally born to do it!
That's because Oriana followed her mum into care, even though initially she thought her career would take her in a completely different direction.
"I originally went to university to study psychology, with a view to becoming a counsellor, and I came out with a degree but felt I needed to get some work experience," she explains.
"I decided to give homecare a go even though it was nerve wracking initially and it definitely brought me out of my comfort zone but it's the best thing I could have done."
Oriana is one of the former winners of our carer of the year awards, and always forged great bonds with her customers, so when we relaunched our Safe Place initiative, there was only one person we wanted to lead it.
Now, along with other members of the Safe Place team – Kim Collins, Amy Christon, Kim Greenwood, Kimberley Collings, Lisa Chorlton, Martin Nichols and Lesley Gibson (a Caremark customer who helps the team) – Oriana is tasked with overseeing the running of the weekly initiative which brings customers and other people from our area together at Redcar Rugby Club.
The team plan and facilitate different activities for those taking part, including dominoes, quizzes, crosswords, arts and crafts and exercise.
There's even been themed movie afternoons, including Grease where everyone ate burgers, fries and popcorn and washed it down with milkshakes whilst watching the film.
And Caremark's therapy dogs are also frequent visitors, bringing pleasure to people who used to have dogs or other pets at home.
"It's the perfect job for me because I have always enjoyed being creative and doing things like crafting and baking," says Oriana.
"It changes every week, so one week for example, I found myself making peanut butter cookies with our customers, not for them to eat but for the therapy dogs!"
"I love what I do. We have a great team and it's lovely seeing the smiles on the customers' faces when they come in each week.
"Some like to get involved in as many activities as possible, whilst others just come for a cup of tea and a chat, and that's the best thing about it – it's just a place for them to come to meet other people in a safe and fun environment."