Bank on Gaynor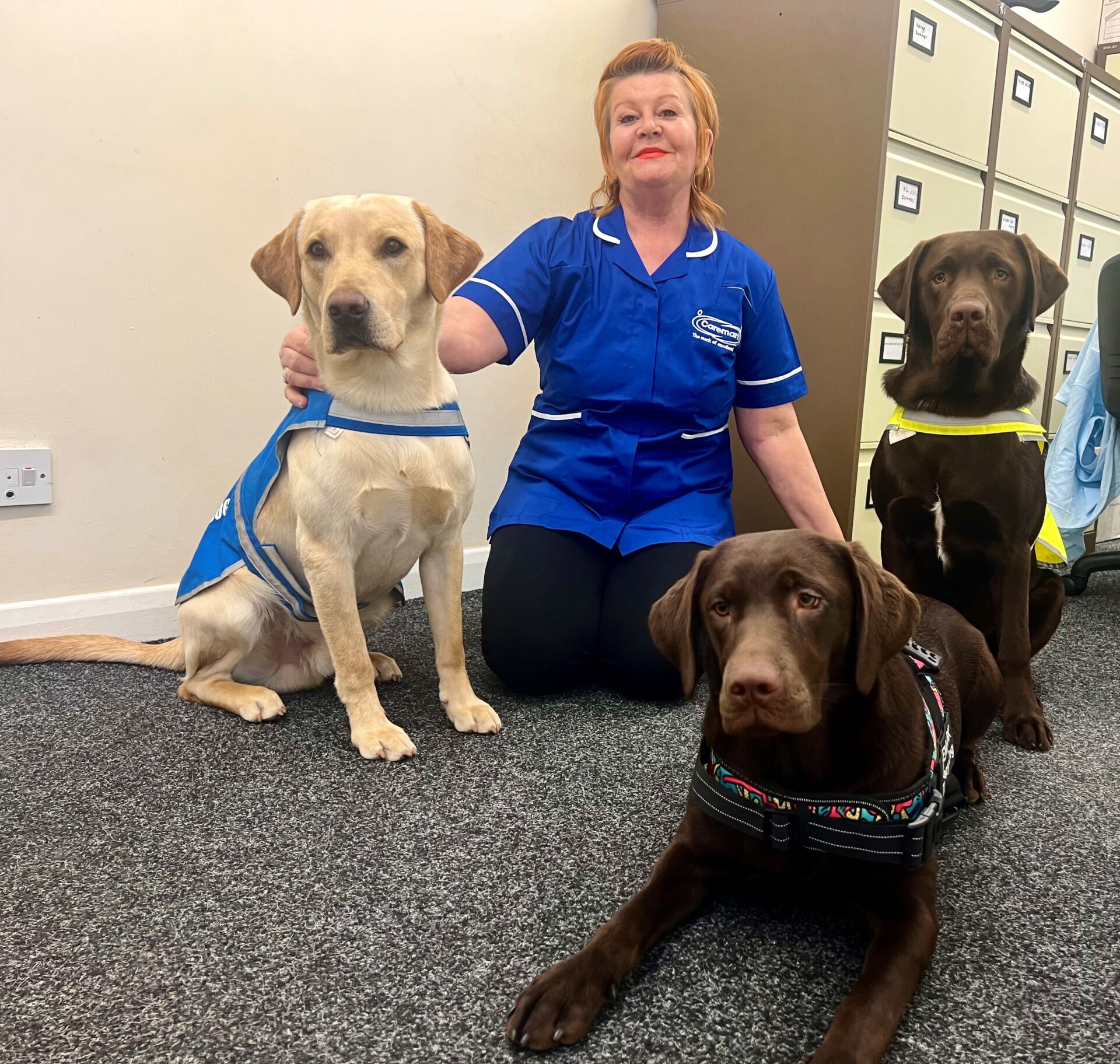 When it comes to working in homecare, you can definitely bank on Gaynor Spence.
Banking and caring might seem like worlds apart to some but Gaynor made the switch after recognising the people skills needed were transferrable.
Gaynor had worked as a cashier for the Halifax for 11 years until the branch closed and she was made redundant. She applied for various jobs and Caremark Redcar and Cleveland invited her to an interview as a home care assistant due to her customer services experience.
"What I liked about my cashier job was that I met such a wide range of people from teenagers just starting out to the elderly. I wanted another job where I got to meet new people, that's certainly the case with home care. I had no previous experience but thought i'd give it a go and I'm so pleased I applied," said Gaynor.
She joined Caremark as a care assistant and quickly progressed into a supervisor and then a care co-ordinator role. The role of a care coordinator can be very stressful and Gaynor decided that she no longer wanted such a stressful job so decided to leave and take up a job as a receptionist in an NHS chemotherapy ward.
"I was with the NHS during Covid and priorities switched so I would be moved to different departments everyday. There wasn't the same team spirit as I'd had at Caremark and I just felt I was a number to them rather than a name and part of a team or family."
The reaction of Gaynor's boss at the NHS to the death of her beloved 12-year-old lurcher dog Milo, had a deep impact.
"I was so upset and just couldn't go into work the next day, the death of my baby hit me so hard. The line manger had no empathy at all, the reaction was what did I expect her to do? Things changed then, I realised I needed to move."
Gaynor was still in contact with my friends at Caremark as they were all so close and was notified of a position becoming available in their recruitment team.
"I was so happy to be interviewed for this role, I was successful and I couldn't wait to return to my Caremark family," said Gaynor.
"It's so nice to be back, you feel you are all one family, caring for people and helping them to stay in their own homes which is so fulfilling. We are always looking for new staff so I manage the recruitment on social media or at job fairs and stalls and get to meet lots of new people."
The added bonus is that Caremark have five Labradors which are in the office as therapy dogs and so Gaynor can get additional love and cuddles from her new furry friends anytime she wants.