Alzheimer's Society investigation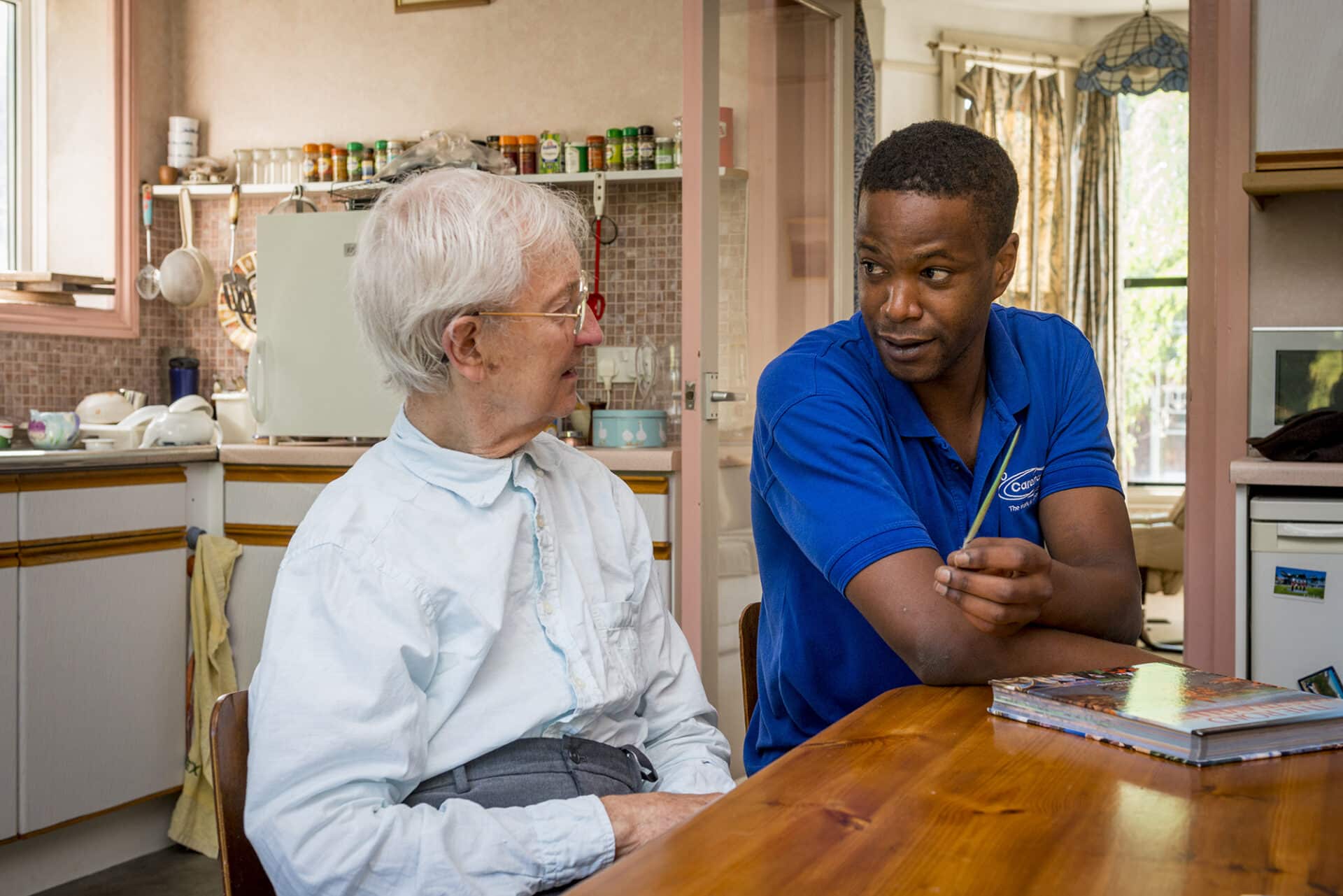 An Alzheimer's Society investigation reveals the shocking side effect of social isolation on people with dementia.
Caremark's specialist Dementia and Alzheimer's in-home care and support is here to help.
Involving almost 2,000 respondents affected by dementia, the investigation shows that since being forced to stay isolated and inside their homes, more than four in five (82%) reported a deterioration in people with dementia's symptoms. Of those who had seen a decline, around half reported increased memory loss (50%) and difficulty concentrating (48%). More than one in four (27%) said reading and writing has become more difficult, and one in three said the same for speaking and understanding speech (33%). Worryingly, more than a quarter had seen a loss in the ability to do daily tasks, like cooking or dressing (28%).
Our specialist Live-in Care and Support Workers can help your loved one with regular physical, mental and social activity that can help slow the progression of symptoms of dementia, a condition that affects over 850,000 people across the UK.
Helping someone you love to cope with the challenges that come with dementia and memory loss can be exhausting, upsetting and isolating. Caremark is here to offer practical support, advice and reassurance. We can provide professional and fully trained care assistants for day care at home as little or as often as you need it, as well as respite care and live-in care.
We have an abundance of experience to share with you, enabling you to feel better equipped to deal with any situation that might arise.
Familiarity, regular routines and being cared for at home can slow the progression of many common dementia symptoms. Gone are the days when the only option facing someone living with a progressed form of dementia was residential care.
If you know someone that could benefit from Caremark's specialist visits to full time live-in care and support you can find out more here.