A true inspiration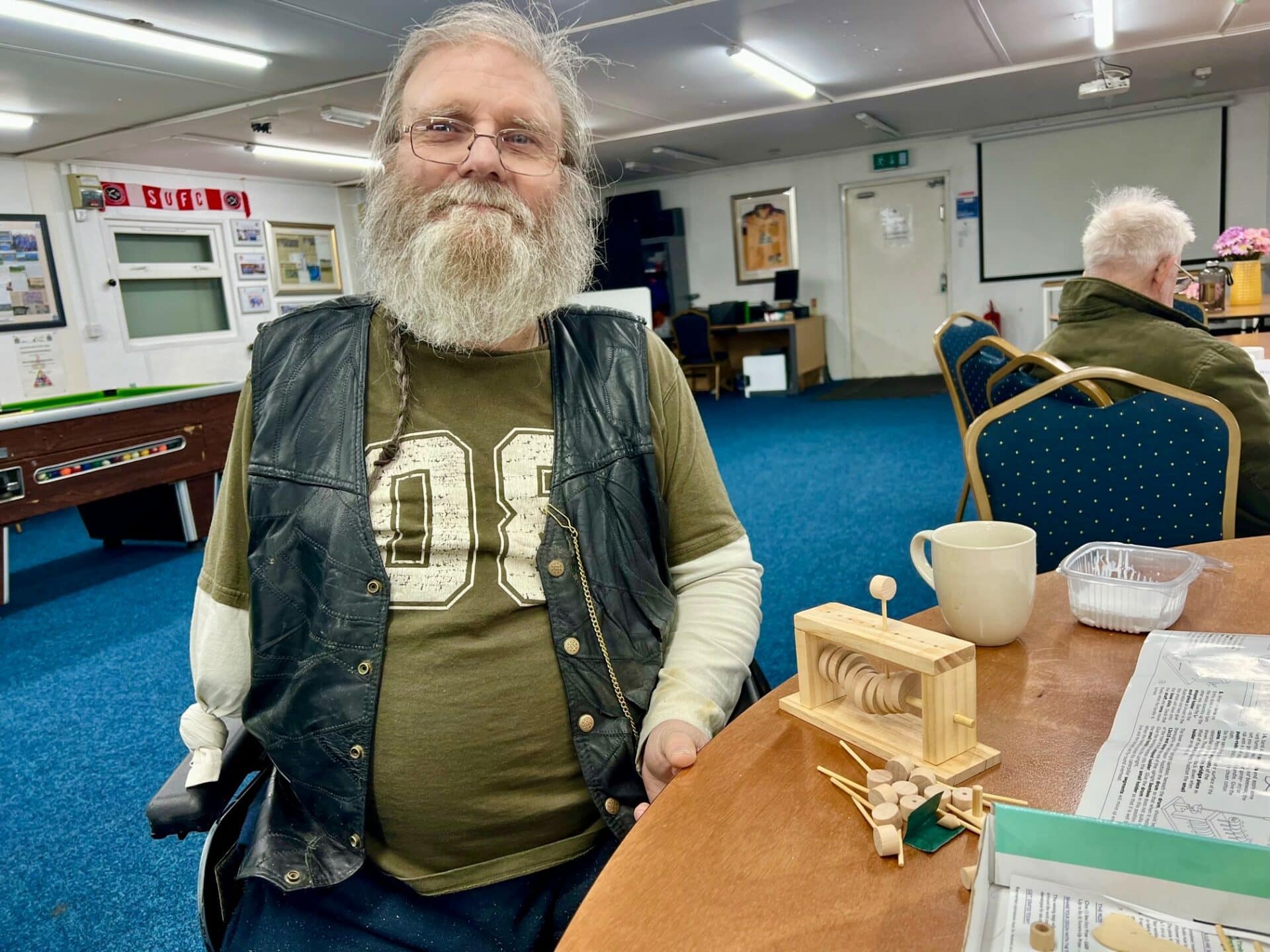 Losing your leg and arm in a horrific life-changing accident would have broken most people, but John Laing is a true inspiration to others.
John was doing what he loved most in the world, riding his motorcycle, when he was involved in a collision with an articulated lorry on the English/Scottish border when he was 60 years of age.
His right leg was completed sheared off below the knee due to the force of the impact and he suffered multiple other serious injuries, including a fractured skull, punctured lung and kidney and a broken pelvis.
He also had a very irreparably damaged arm which was eventually amputated at the elbow.
John spent an incredible two years in hospital being treated for his injuries before finally being able to return to his home in New Marske.
Now aged 73, John says he has refused to let the accident dominate his life, and whilst it has required some changes, he is still at home living as independently as possible.
He is assisted by Caremark Redcar and Cleveland. Our carers visit John four times a day to administer personal care and help him get dressed and undressed. He does everything else, including cooking, for himself.
John says: "I remember just after the accident the doctors told my sister how this would be a life changing event for me, and she said: 'you don't know my brother then.'
"That is how I have lived my life since; I have just never given myself time to become depressed and got on with my life the best I can.
"The support I receive from Caremark enables me to remain at home and I can't fault the carers; they are great and totally respect that I want to do as much for myself as I can."
John also regularly attends Caremark's Safe Place Tuesdays at Redcar Town Football Club where he enjoys doing puzzles and making things.
"It gets me out for a few hours, and I enjoy the companionship and meeting new people," he adds.