A top 20 provider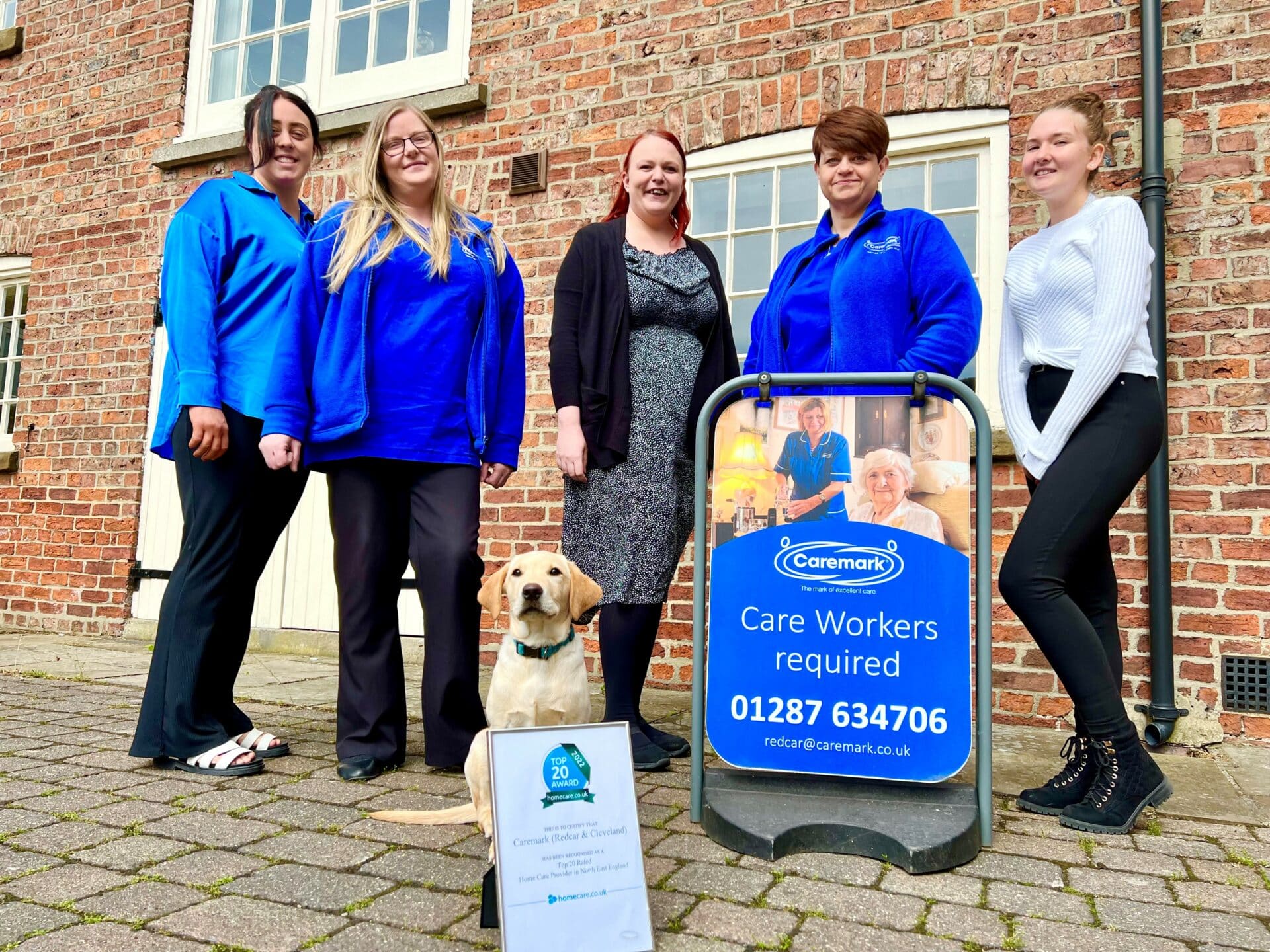 We are pleased to announce that for the fifth time in six years Caremark (Redcar and Cleveland) has been named as a top 20 provider of homecare in the North East – and we would like to dedicate the award to all our staff.
This year a review score of 9.8 out of 10 was enough to secure the award from homecare.co.uk.
One customer wrote: "The care I receive is professional and of the highest quality. I have had cause recently to change my care package to maintain my safe and independent living. This was done quickly and effectively."
And the daughter of another customer said: "Caremark provides a very good standard of care for my dad. They are responsive to changes requested such as increases in care or cancelling visits and implement these quickly and office staff are always friendly when I call.
Another customer said: "I would highly recommend Caremark. They have always been understanding to my needs and accommodated me throughout – thank you Caremark for your continued support where required."
The mum of a young person receiving care said: The care we have received has been extremely professional. The staff are very friendly and helpful. Our daughter is very happy with the care she receives. During this pandemic the staff have worked really hard. and we are extremely grateful."
Caremark (Redcar and Cleveland) Managing Director Michelle Jackson said "To now have been a top 20 recommended provider five years out of six is all down to the carers who deliver the high-quality care which enable people to remain in their own homes.
"This has never been more important given the circumstances of the last few years and our carers have worked tirelessly and selflessly throughout the entire pandemic.
"They are all heroes."