A storyteller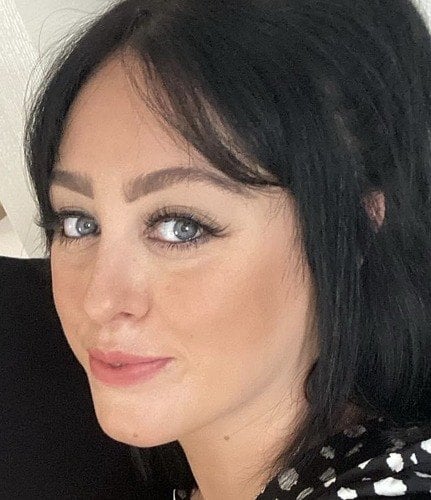 Danielle Duffy is a storyteller. That's because in her role as our Care Plan Co-ordinator, she is responsible for putting together the important information that enables us to provide personalised care for each customer.
Danielle says: "I particularly enjoy producing the 'About Me' section for individuals as this enables me to understand the customer as a person. I absolutely love telling the story of each customer through their care plan."
Danielle joined Caremark as a Care and Support Worker in 2015 and worked for the company up until 2018, when she left to have a baby.
She also worked at the same time in a primary school but enjoyed the care industry so much that she chose this pathway instead and returned to Caremark as Care Plan Co-ordinator in 2021.
Danielle adds: "The minute I stepped into the office, I definitely felt as though I was returning home! I was welcomed by some new faces and lots of familiar faces, who all made me feel comfortable and were so supportive from the get-go."
Danielle's day-to-day role is to produce precise, person-centred care plans for all of Caremark's customers. She gathers information from different sources and liaises with professionals to ensure people's care plans are as accurate and up-to-date as possible.
She says: "I carry out risk assessments and document all of the relevant information to allow our Care and Support staff to deliver tailored care for each person.
"During busier occasions and staff shortages, I have also helped out with assessments and care calls. I often speak to customers and their families over the telephone but it is always a pleasure to meet them in person and put a face to their name. I often find that from meeting customers in person, I return and add additional information to their care plans."

Danielle says one of the many things she enjoys about working at Caremark is the various events and initiatives which are held for staff, such as the family fun day, carer of the year awards, Christmas party and sending out birthday cards.
She concludes: "I am so thankful to have had the opportunity to return to Caremark and thoroughly enjoy coming to work every day. I would definitely recommend Caremark to everyone!"