A model carer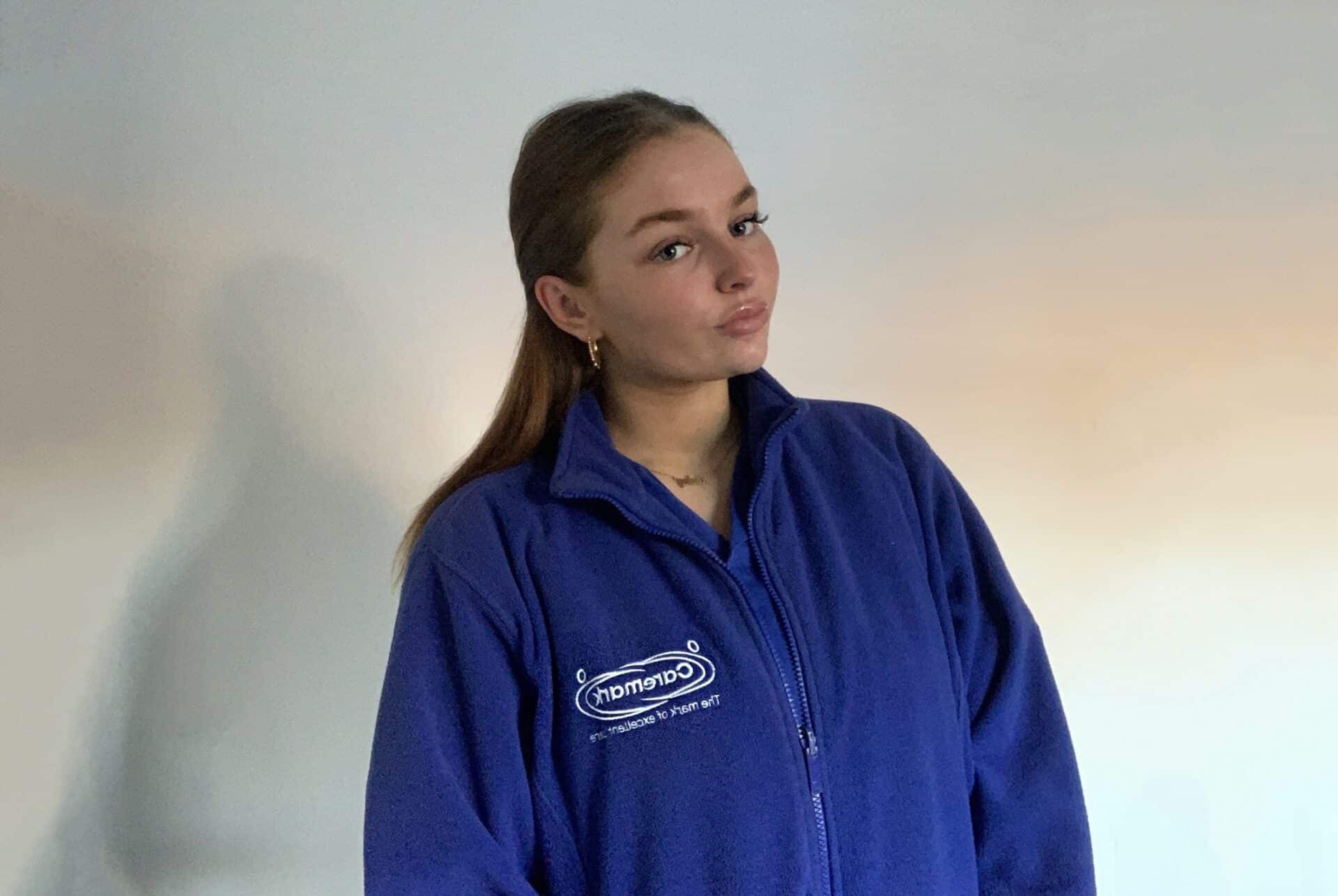 Brogan O'Neill may only be 19, but her life experience and work ethic means she is a model carer, quite literally!
Growing up she witnessed first-hand how care support helped several elderly relatives, whilst her own medical condition meant she had personal insight into overcoming adversity.
Now she encourages others to make the best of life – whether that's through her work in home care support or as a model.
"Growing up I had a lot of older relatives in need of homecare or in residential homes," says Brogan. "I saw both sides, good and poor professionalism and it taught me you can't just be in this career for the money, you have to care for the customer as if they were your own family."
Brogan began working for Caremark Redcar and Cleveland when she was 17 and studying health and social care at college. The insight has convinced her she belongs in the care sector, and she is now applying to University to become a paramedic or nurse.
The money she earns from home care support will fund her studies and her other passion of modelling.
Brogan has the genetic condition psoriasis and eczema which causes skin rashes, soreness and can result in scarring.
She uses pageants as a platform to show that the condition is manageable and shouldn't prevent people from enjoying life to the full.
"None of my friends or people around me at school had the condition so in some ways I felt I had to cope on my own. By competing in pageants, I hope to get the message across to other sufferers they are not alone," says Brogan.
"Pageants have changed a lot, they are not simply about perceptions of beauty, it's far more about the whole person, your outlook, your personality and what you are doing with your life."
Through her work in home care support, Brogan has come to realise there are a lot more people with skin conditions than many might think.
"It's helpful to have had this personal experience, I'm able to discuss with customers what it's like, and the importance of creams and treatment. It can affect your life and it's about managing that. I did work for a time as a kitchen assistant and washing pots can irritate the condition, that doesn't happen in home care as we wear ppe including gloves."
Last year, a pageant Brogan took part in raised over £14,000 for a local hospice. She's now produced a video about breaking the "perfect model" stigma which aims to educate people on the condition and hopefully help others who, for a range of reasons, may lack body confidence.