Why you should Care (and get paid to do so)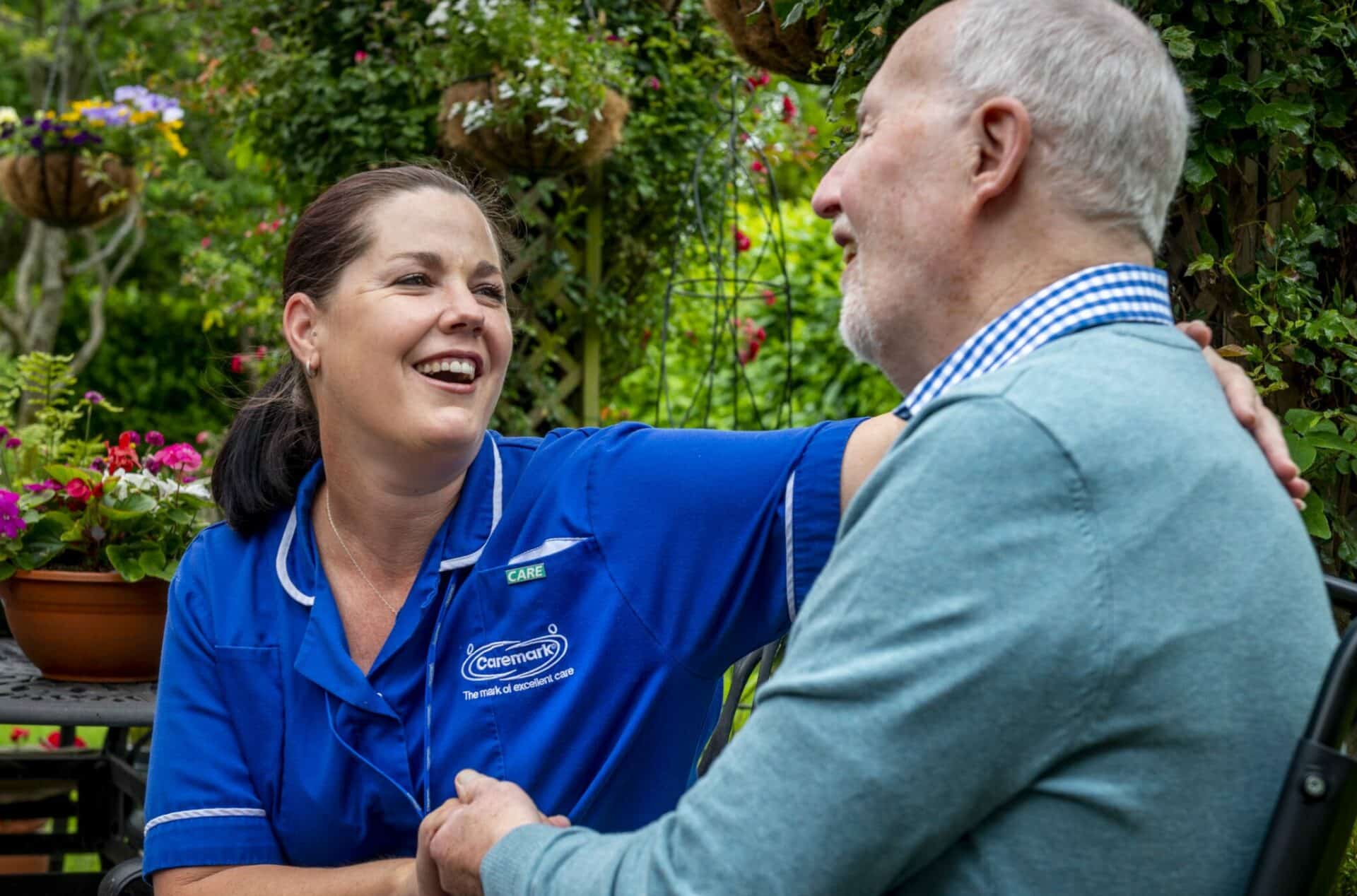 Adult social care is a sector that offers lots of different job roles, from care coordinator, care assistant to support worker, registered manager and many more. Work that fits around you and your other commitments and recognises your natural qualities. It's a career pathway that gives you the chance to build on the skills you have and learn new ones!

Almost every care worker has a story to tell – their own personal journey – of how and why they came to work in Adult Social Care. People join the care sector because they want to make a difference in real lives, because they care.
We are hiring! But why should you care?
This year we have welcomed new care workers and new office staff to our business. I myself am a new Care Co-ordinator. Having been in this role for almost a month, I was immediately involved with our ongoing recruitment process to hire new carers. It became clear that there is always going to be a need for passionate, caring people who really want to make a difference with their career.
There are always people who need care, especially as life expectancy has dramatically increased in the last century, but there are also always around 110,00 job vacancies nationally in this sector. This discrepancy can only be due to the many myths and conceptions surrounding care work; to summarise – it's a dead-end, low-paid job for unskilled middle-aged women, working for elderly people and it's all about their bodily functions. Actually, this is all false. 
What do we offer?
It is a career with many opportunities for training, development and progression. You don't need experience as we provide full training, and we also offer the opportunity to study additional qualifications as you work, such as NVQ diplomas. We pay above the national minimum wage, and we have the option of working more than 40 hours so you could earn more. You may also be given a fully expensed company car for travel which will cut down on costs for you, and we provide all PPE and uniforms too of course. 
Your age and gender are completely irrelevant 
in fact, you may more energy and so can encourage your customers to be more active. Also, some male customers who require care may feel more comfortable with a male carer anyway, so your gender may be an asset in this case! Regardless, what is important is your attitude – if you are naturally caring, and empathetic and want to help people, then care work could be the career for you. Finally, care workers do not solely work for elderly people, and it is not all about their bodily functions. There is an incredible variety and range in terms of customers and tasks. In adult social care, you may be supporting people from the age of 18 upwards with learning/physical disabilities, severe mental health conditions, or those with drug/alcohol dependencies. Support is everything from providing companionship over a cup of tea, administering vital medication, preparing meals, giving the house a hoover, encouraging some outdoor activities and more. 
What is our aim at Caremark?
The aim of Caremark is to provide person-centred care. In essence, we just want to our customers to have the help they need to be as independent and safe as possible. It is important to note that it is not just the customer you are supporting. According to Carers UK, every day 6,000 people in the UK take on unpaid caring responsibilities – that is about 2 million new carers a year. With your help, these friends and family members can feel more at ease, have their burdens lifted and have someone to collaborate with so that they are less lonely in their struggle.
This is why we are always hiring, and this is why you should care.
In terms of online job listings, we previously just had an enquiry form on our website, and job adverts on Indeed. Now we also have a job listing on LinkedIn, and we are also proud to announce that we have started listing our opportunities on Proud to Care Oxfordshire, a one-stop website for adult social care job vacancies. In partnership with Oxford Association of Care Providers (OACP), this website aims to attract people in Oxfordshire and surrounding areas who "want to make a difference to real lives, because they care". For more information on this service, click here to watch this short video.
If you are still unsure about Adult Social Care as a career and want to independently learn more, there are a range of free courses* available on The Skills Network to give you an insight into the industry. It may help to try Preparing to Work in Adult Social Care in particular. Other courses that could be interesting will be in the "Health and Social Care" category.
You can also contact us directly for informal enquiries about care work.
Email: westberksandreading@caremark.co.uk
Phone: 0118 957 1155