We should all be Dignity Champions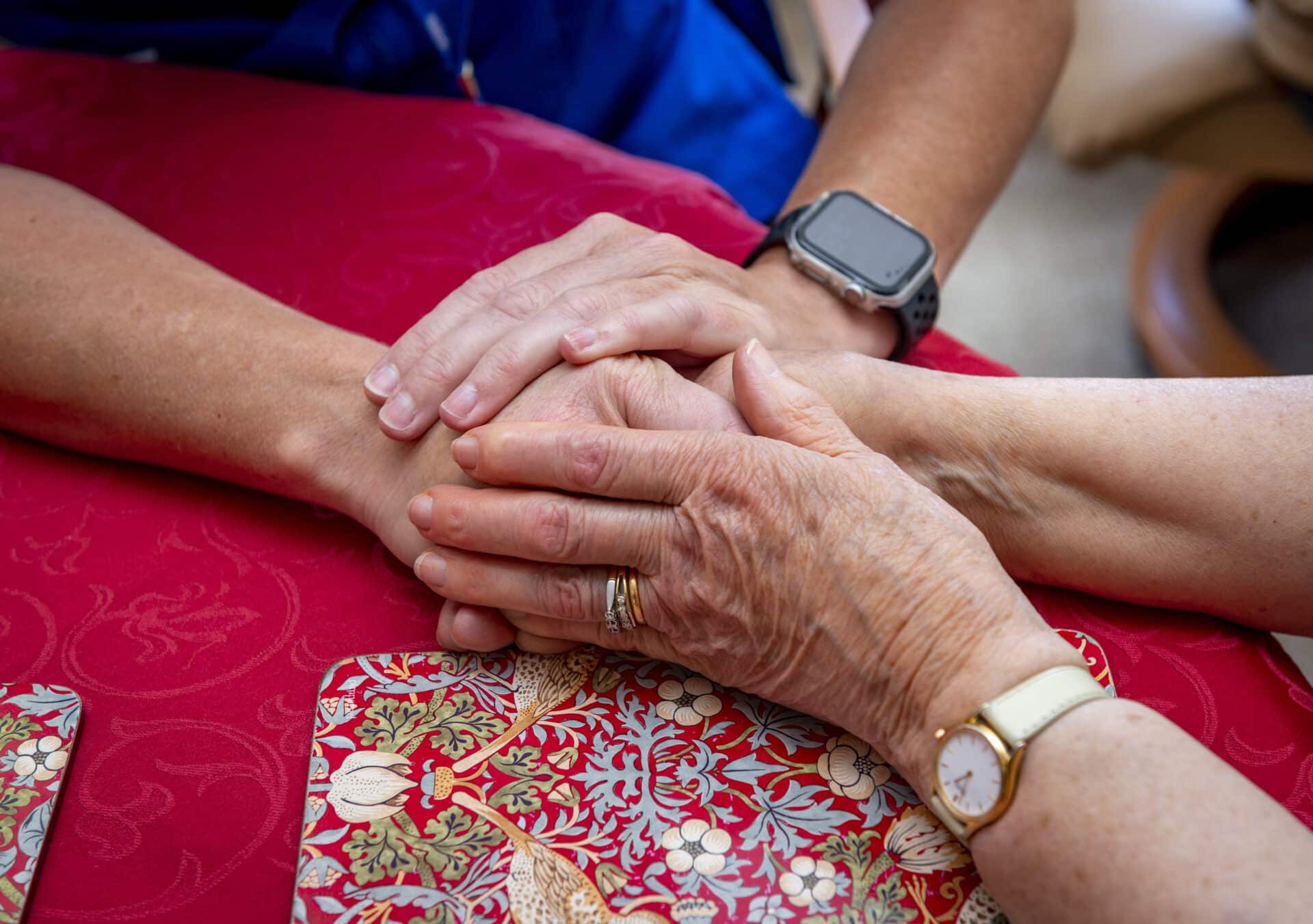 "A Dignity Champion is someone who believes passionately that being treated with dignity is a basic human right, not an optional extra. They believe that care services must be compassionate, person-centred, as well as efficient, and are willing to try to do something to achieve this."
The fundamental right to dignity in care
Nuria, Sarah Brookes, Sylwia, Sarah Bennet, Alexie, Bianca and myself, Jasmin, have joined the almost 150,000 registered Dignity Champions. I was asked to sign up by my line manager Sarah Brookes, and I did it without question. Afterwards, I had a more in-depth look on the National Dignity Council's website and the concept seemed even better.
The campaign aims to promote awareness of the vital importance of dignity in care. It highlights 10 "Dignity Do's" that every champion is expected to promote, uphold and use to positively influence the quality of care on a daily basis. They are as follows:
Have a zero tolerance of all forms of abuse
Support people with the same respect you would want for yourself or a member of your family
Treat each person as an individual by offering a personalised service
Enable people to maintain the maximum possible level of independence, choice and control
Listen and support people to express their needs and wants
Respect people's right to privacy
Ensure people feel able to complain without fear of retribution
Engage with family members and carers as care partners
Assist people to maintain confidence and positive self-esteem
Act to alleviate people's loneliness and isolation
This may seem like a lot, but these are things we are probably already doing naturally. In order to achieve the 10 Dignity Do's, there are numerous easy and small actions we can take, including registering as a Dignity Champion. We can respect our service user's right to person-centred care, so they can continue living the life they want to lead. We can also respect the needs of their families and friends by listening, being friendly and keeping open lines of communication. We can act as an advocate, lead by example and challenge disrespectful behaviour and attitudes. Above all, we need to be empathic, motivated, non-judgemental and have a commitment to change, learn and develop.
As a registered Champion, you also have access to many free resources and educational materials which can help you promote and explain this voluntary role to others. There is a forum where you can read and discuss ideas surrounding dignity in care. There is even a "Dance for Dignity" event occurring in October this year, which is an opportunity for you to raise money and awareness for this charity!
Does this appeal to you? Great! Click here to go to the website where you can sign up, and also explore more about this voluntary role and the opportunities it offers.
If you are an employee of Caremark West Berkshire and Reading, we would be very interested to hear any and all interest in registering. We will support you with the very easy application, and organise for you certificates, posters, badges/wristbands so you can proudly identify yourself as a Dignity Champion to your customers and colleagues.