The benefits of home care services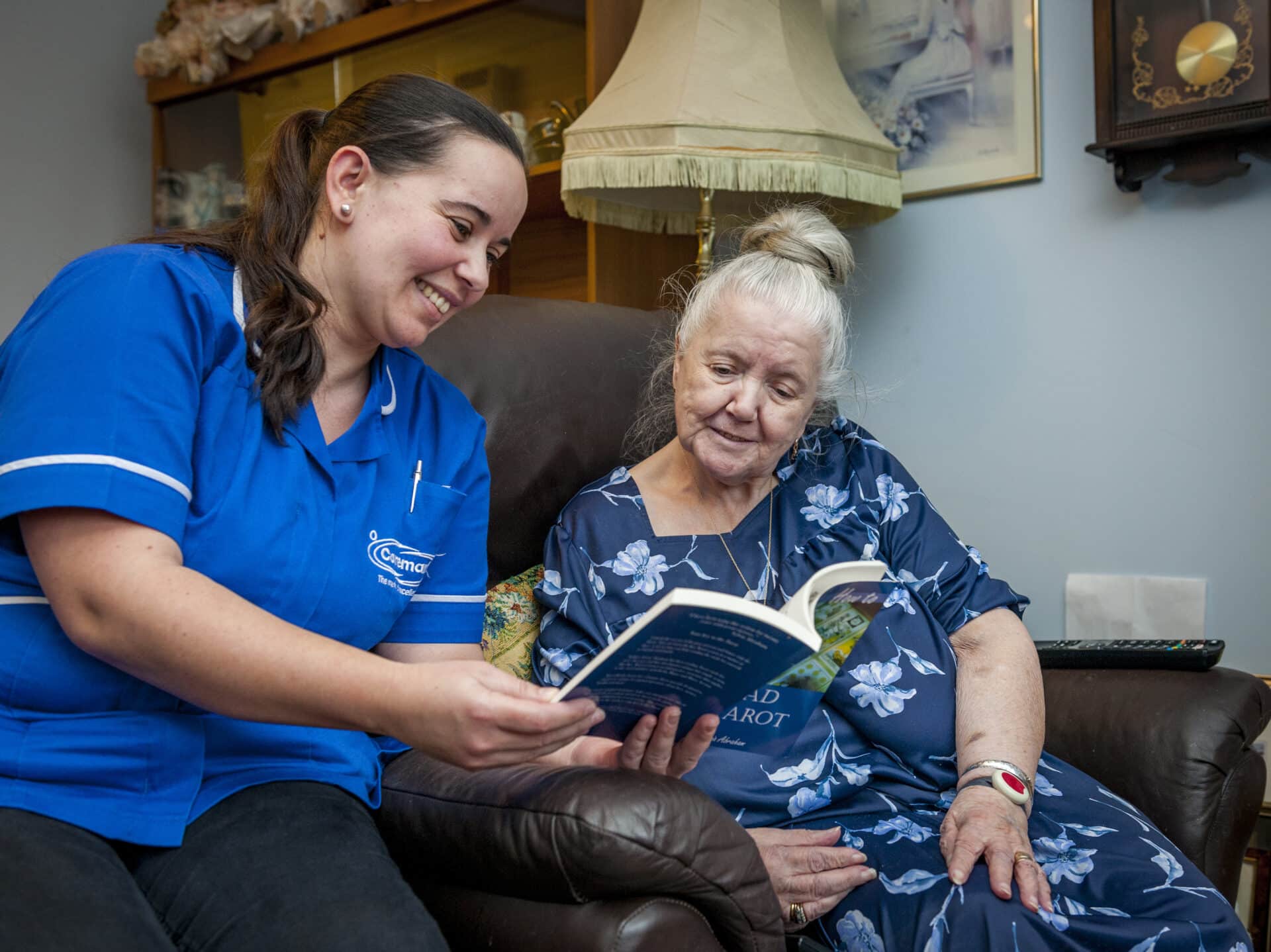 Home care services are a lifeline for many people.
They encompass a wide range of health and social services delivered in your home to maintain or improve your health and well-being. They can include anything from personal care (like helping with meals or bathing) to nursing care (like wound dressing or managing medication).
In today's rapidly ageing society, the need for home care services is more pressing than ever. With people living longer lives, often with chronic illnesses or disabilities, the demand for care supporting independence and quality of life is increasing.
However, home care services aren't solely for the elderly population.
They can support vulnerable individuals, younger adults living with disabilities, those recovering from surgeries or illnesses, or those managing long-term health conditions.
With a strong focus on maintaining or improving the recipient's health and well-being, home care services offer more than just medical support – they also prioritise the emotional and psychological well-being of the person, reinforcing their autonomy and dignity.
The growth of the home care sector is not only a response to demographic change and medical advances but also a reflection of evolving attitudes toward care.
There's a growing recognition that quality care can be delivered outside institutional settings, in the comfort and familiarity of home.
Home care services provide a compelling solution to these emerging healthcare challenges and preferences, reshaping the care landscape and improving countless lives.
In this blog, we'll explore the benefits of home care services and how they enrich the lives of individuals, allowing them to continue living life to the full in the comfort of their homes.
What is home care?
The essence of home care lies in the powerful combination of providing essential support while enabling individuals to maintain their cherished independence.
For many, home signifies a space of comfort, familiarity and security – a place filled with memories, personal history and a sense of identity.
Home care services respect this deep attachment to one's home, allowing individuals to continue living in their private sanctuary while providing assistance tailored to their unique needs.
Unlike the regulated environment of residential care homes, where routines are often dictated by a broad schedule suitable for all residents, home care prioritises the individual's autonomy.
Care recipients can follow their preferred schedules, maintain their established routines and live at their own pace. The lifestyle continuity that home care services offer can significantly impact an individual's overall well-being.
Home care professionals are skilled at providing just the right level of support to facilitate this independence. This might involve helping with tasks that have become challenging due to age, illness or disability, such as personal care, meal preparation, household chores or managing medication.
However, it's important to note that while they're there to help, they also strive to encourage individuals to continue with tasks they can safely do on their own. This promotes self-sufficiency and helps to foster a sense of control and accomplishment.
The balance between providing support and promoting independence is at the heart of home care services. It's a delicate dance of knowing when to step in and when to stand back.
The goal is to ensure safety, assist where needed, promote a sense of empowerment and uphold the individual's dignity.
This empowers the individual, making them active participants in their care rather than passive recipients.
In essence, home care provides a compassionate, person-centred approach that recognises the individual's capabilities, respects their autonomy and celebrates their resilience. It's not just about managing health conditions but also about enriching their quality of life.
Peace of mind
One of the benefits of engaging a home care service is the sense of peace that comes with knowing your loved one is under the care of a seasoned and empathetic professional.
These home care providers undergo rigorous training to handle a diverse array of situations and challenges. Their skillset equips them to manage anything from urgent medical problems that require swift responses to the more routine care tasks associated with chronic conditions, such as monitoring vital signs, administering medication and assisting with physiotherapy.
Home care providers are also trained to understand and address each individual's unique needs and preferences. This personal approach ensures that your loved one isn't just cared for and respected and understood as an individual. It's not merely about ticking tasks off a checklist; it's about providing care that enhances their quality of life.
Beyond the breadth and depth of their expertise, the reliability and flexibility of home care services also play a significant role in ensuring peace of mind.
These services are often available around the clock, seven days a week. So, whether your loved one needs care in the early morning or assistance at dinner time, rest assured they'll have the help they need.
For families balancing various commitments – professional, personal or otherwise – this consistent and reliable support is invaluable. Knowing their loved one's health and well-being are catered to provides significant relief.
The stress associated with giving care is eased, which reduces the risk of caregiver burnout.
In a nutshell, engaging home care services for your loved ones can transform the landscape of care at home, ensuring it's not just thorough and personalised but also a source of reassurance for everyone involved.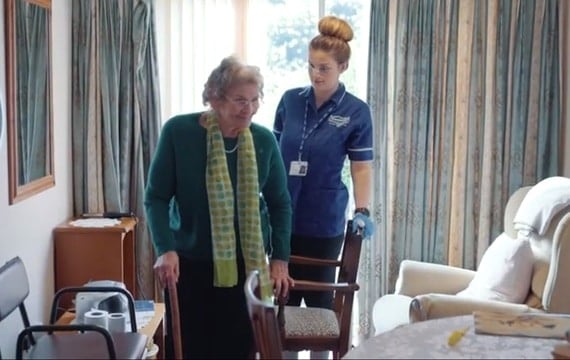 Convenience of home care
Undoubtedly, convenience is one of the most significant benefits of home care services. Imagine having the luxury of high-quality care, all within the cosiness of your home environment, negating the need for regular, often tiresome, trips to healthcare facilities.
Home care revolutionises the notion of care by bringing it to your doorstep, allowing individuals to be cared for in the comfort of their favourite armchair, nestled amongst the familiar sights, sounds and memories of home.
The scope of home care encapsulates a broad spectrum of services, from assistance with daily tasks, personal hygiene, meal preparation and medication management to more complex healthcare services. Perhaps you need help getting started in the morning, or you might require a qualified healthcare professional to manage a wound or oversee a clinical procedure – home care caters to all these needs.
This flexibility of home care is one of its primary strengths. As an individual's health condition and needs evolve, they can adjust and scale their care up or down. This flexibility ensures consistent and adequate support tailored to the individual's unique situation. Crucially, it allows them to receive the care they need without uprooting and transitioning to an entirely different care setting, such as a residential care home or hospice.
This aspect of convenience, combined with personalisation, makes home care a compelling choice for many individuals and families.
Personalised care
Personalisation lies at the heart of home care services. Home care is not a one-size-fits-all solution; it's meticulously tailored to cater to the individual's needs, preferences and daily routines. It's about embracing the individuality of each client and acknowledging that everyone has unique requirements and wishes.
Think about the minutiae of your day – from your favourite breakfast and how you like your tea to your preferred bedtime routine and the exact order of your morning rituals.
Perhaps you follow a specific dietary regime or specific strategies for managing a health condition. Home care professionals are trained to adapt to these needs and embed them into their care, offering a truly bespoke service.
But personalised care goes well beyond meeting physical needs. Home care services adopt a holistic approach catering to psychological, social and emotional needs. This might involve arranging social activities, providing companionship, supporting hobbies and interests or offering emotional support.
Personalised care means that the individual remains at the centre of the care process. Care is designed around them, not the other way around. This personalisation ensures optimal physical care and nurtures a sense of comfort, dignity and contentment.
It's about helping individuals thrive, not just survive, greatly enriching their quality of life.
Other benefits of Home Care
Beyond the benefits we've already delved into, home care services offer many additional advantages that significantly enhance an individual's quality of life.
A standout benefit is the companionship it provides. Loneliness and social isolation are significant issues for many elderly individuals, and a friendly, familiar face can make a world of difference.
Home care professionals do more than provide medical care; they also serve as a source of social interaction, conversation and companionship. This connection can help alleviate feelings of loneliness and can be incredibly beneficial for an individual's emotional well-being and overall mood.
The flexibility of home care is another crucial advantage.
Traditional healthcare services often operate on a rigid schedule, but home care is different. It can be adjusted and adapted according to the evolving needs and preferences of the individual.
This adaptability is invaluable, especially for people managing chronic conditions that may progress or change over time. It ensures that the level of care and support provided remains appropriate and effective, whatever changes may come.
Moreover, home care can be a cost-effective option, especially compared to residential care homes or long-term hospital stays. Because home care services can be tailored to provide precisely the level of support needed, managing costs effectively is possible. Individuals pay for only the services they require, making it a viable option for a wide range of budgets.
How can Caremark help?
From promoting independence and peace of mind to providing convenient and personalised care, the benefits of home care services are substantial.
Whether for you or a loved one, home care is an excellent option to consider when care needs arise. It supports individuals to live as fully as possible, even when faced with health challenges.
Call us today to learn more about how Caremark can help with a range of personalised home care services tailored to your needs.