Surprise Surprise!
Our Joyce has been a life long fan of Dame Vera Lyn.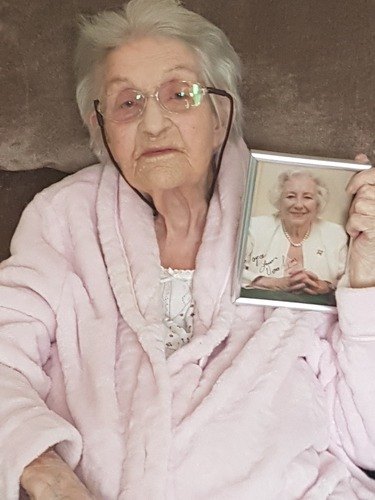 One of our very kind carers, in her own time decided to write a letter to Dame Vera Lynn asking for a signed photograph for Joyce.
The photo arrived with a personalised letter from Vera Lynn to Joyce and we presented it to Joyce, framed and gift wrapped!
When Joyce opened her special gift she was overcome with emotion!
We'll meet again
Don't know where
Don't know when
But know we'll meet again
Some sunny day…..