Scam Awareness. Don't be a Victim Talk
Scam awareness is very important. We are all targets for criminal scams. Email scams, text message scams, telephone scams. But how do we know if we are being scammed? And what do we do if we become the victim of a scam?
This FREE talk is designed to give you all the answers you need.
29th Oct 2023 | 2.30 | Jacobs Well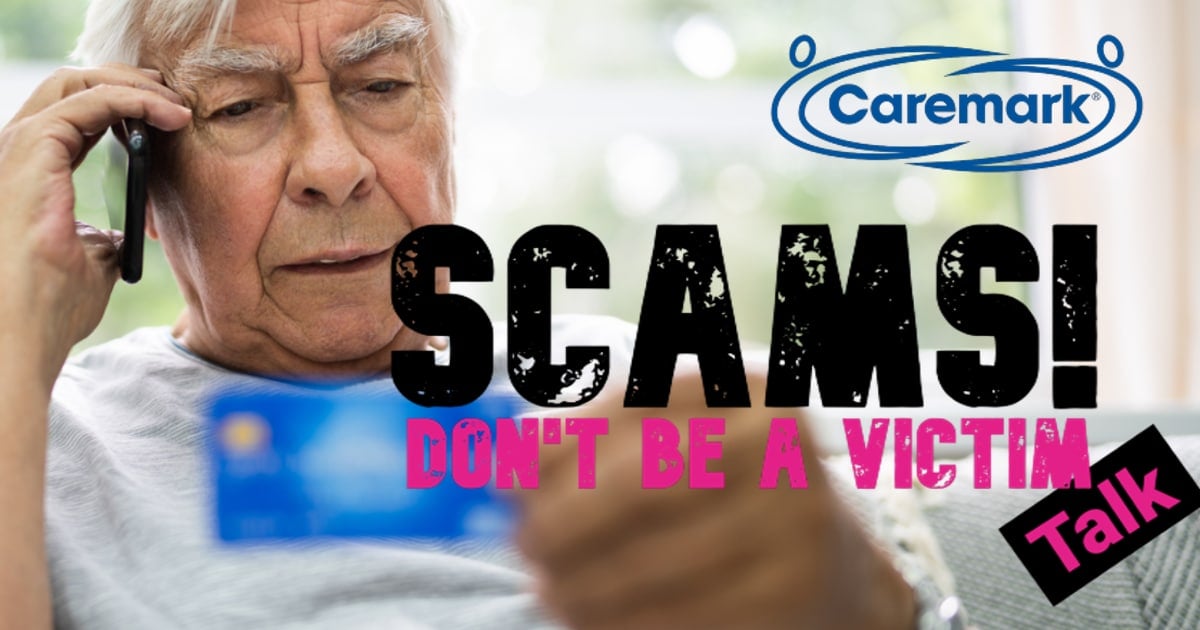 Location for scam awareness talk
The Village Hall, Jacobs Well.
FREE entry
FREE tea, coffee & cake
We would love to welcome you to our free scam awareness talk. Presented by Councillor Leslie Rice, an expert in cyber security, we want to give you the knowledge you need to identify scams and prevent you from falling victim to them.
Register your place now
Keep yourself safe from scams
Scam awareness is important. Many of us are caught in scams each year, resulting in significant financial losses.
There is no real way to tell for certain if an opportunity is legitimate. The things we consider as signs a company or person is trustworthy are the same things scammers imitate.
Learning how to recognise scammers' tactics is the best way to avoid being scammed.
8 things you can do to avoid being scammed
1. Be suspicious
Scammers work hard to appear trustworthy, and it's good to do some research or thinking before you engage with a person or opportunity.
2. Don't trust unexpected contact
Scams most often come through cold contact, e.g., an unexpected phone call or email. Always take steps to know who you're dealing with find out more before considering any offers.
3. Do your research
Use Google to investigate the names of people or companies who approach you.
4. Resist demands to act quickly
Anyone presenting a legitimate opportunity will allow you time to consider your response. If you feel under pressure, take some time — or turn it down.
5. Keep your computer virus protection up to date
6. Never open attachments or click on links in emails if words or images make you feel unsure about the sender
You have nothing to lose by deleting the email.
7. Use different passwords for logging in to online services
If some of your information is compromised, you won't lose it all.
8. Reserve the right to be impolite
It is best to be suspicious of any contact you weren't expecting. Taking time to consider an offer could be the difference between being caught in a scam and avoiding it.
How to keep your money safe from scams and prevent you from becoming a victim
Check your card security settings. Banks offer different types of security features which keep customers' accounts and cards secure. Set daily maximum withdrawal limits, alerts when a card is charged and ability to lock/cancel a card in seconds.
Update your contact details at the bank. Banks have teams and systems in place looking for suspicious transactions and activity across customers' accounts. Keep your contact details up to date so bank can get in touch if they suspect suspicious activity. Remember, banks will never ask a customer to provide login details.
Stop and take some time to think. Check out whether request for payment is genuine. Remember: a genuine company or government department will never pressure you to make a payment. Google the person or company you're about to pay and look for any reviews or experiences that others may have had. Talk to someone you trust and get their opinion. If the payment is part of a scam, there's very little chance you'll get the money back.
Reduce daily account withdrawal limits. Daily transaction limits are put in place to help protect you from fraud in case someone steals your password or pin and trues to empty your account. Limits vary from one card or account type to another and from bank to bank so ask your bank how to get account limits working for you.
Set up 2FA with your bank. Two-step verification helps protect your account from unauthorised activity. When you log in to your accounts online, you mostly use a simple 'username and password' combination to do so. Adding two-factor authentication (2FA) to your login process is a simple way of adding an extra layer of security to your accounts. Once 2FA is in place it may ask you to confirm your identity when logging in or making payments. Every bank is different so ask your bank how to get 2FA working for you.
Recognise when you're most at risk to scammers
It's true that unexpected contact is the most common delivery method for scams, but you can also be targeted by a scammer who knows something about you. Someone running a scam may have found out more about you online than you are aware, picking up on what's happening in your life, which bank you use, what you're looking for online.
We are most vulnerable to fraud that make sense in the context of our lives.
Spending more time online has meant that we are more exposed to scams, whether that be at work, at home or at play. Many of us look online to make money and find work. Scammers know this and take advantage.
It can feel like a negative approach but it's important to be suspicious to keep yourself safe when a scam is more difficult to spot.
If you think it's a scam, it's probably a scam
If we can support you or your loved ones more with scam awareness, please contact us