It's our first anniversary!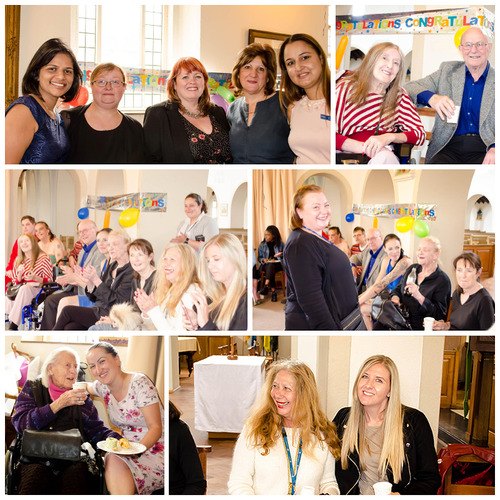 We are proud to say that Caremark (Richmond) has been in business for just over a year now and to celebrate this important milestone, we held a special party and invited along some of our customers, guests and staff to share this special day with us.
We even had a special birthday cake which went down very well!
We have had a very exciting first year and are immensely proud of all that our amazing team have achieved. Through our combined efforts we now have a solid reputation within our local community as a reliable and compassionate care provider, with staff who truly love what they do – delivering a great service to our customers.
It was also fantastic to have the support of members of Caremark's head office management, including the Managing Director, Anne O'Rourke.
Commenting on the day, Anne said: "I had the great pleasure of attending Caremark (Richmond)'s first birthday party and what a wonderful event it was!
"It was such an honour to celebrate with Swati and Shipra and have exposure to the great business that they've built up since they took on their first customer in May 2017.
"The event in Saint Mark's Church in Teddington was totally focused around customers and it was so lovely to meet many of them and to see them happily engaging and having such fun with each other." Thank you to everyone who made our anniversary party so special! Everyone had a really great time!