Huge Victorian baths in New Cross to reopen as centre for contemporary art
Huge Victorian baths which have been closed for more than 25 years will reopen as a contemporary arts centre tomorrow.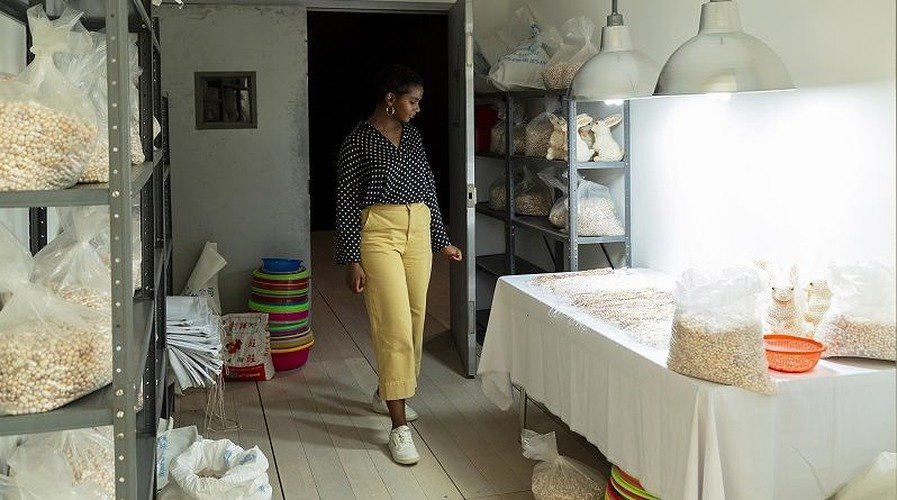 The £4.6million project to transform part of the Laurie Grove Baths in New Cross into the Goldsmiths Centre for Contemporary Art (GCCA) is almost complete.
Visitors to the opening weekend will be the first to see the completed GCCA building and the inaugural exhibition by video artist Mika Rottenberg.
The gallery will host free exhibitions, talks, and events open to the community with the aim of attracting 15,000 visitors in its first year, resulting in an estimated £100,000 windfall for local businesses.
GCCA has also confirmed it is hiring an education curator to plan a programme of events and visits for local schools, community groups and the public.
This will include a range of free activities. Patrick Loughrey, warden of Goldsmiths, University of London, said: "Building a new public art gallery in the heart of Lewisham is a magnificent achievement and a testament to years of hard work by our staff and supporters."Goldsmiths has always championed art that engages with the community, and Goldsmiths CCA's programme of exhibitions and schools outreach reflects our commitment to inspiring the artistic talent of tomorrow."
The gallery marks a new beginning for a building which has played a significant role in Lewisham's history. The baths were first built as a town hall effort to improve conditions for industrial working class in South London in 1898.
When they were boarded up for winter, black residents in South London were allowed to use the space. This made the baths a space that challenged contemporary 1950s racist attitudes that barred black people from many public buildings.
And legendary music acts like The Who and Jimmy Reed played gigs there in the 1960s along with scores of other performers The Grade II-listed Laurie Grove swimming baths closed in 1991.
The building was renovated to create eight exhibition spaces, including a rooftop gallery in the cast iron water tanks which once supplied the swimming pools.
Sarah McCrory, GCCA director, said: "This is a proud moment for everyone who has supported the creation of a new public art space that is open to local people and visitors from around the world.
Mika Rottenberg's exciting exhibition is just the start of our plans to make Lewisham a must-visit destination for anyone interested in contemporary art."
The exhibition will run from September 8 until November 4 2018, and includes video, installation and a talks and events programme open to all.
Alongside the show, GCCA will host four exhibitions in its first year with work by the late photographer Alexis Hunter, contemporary Estonian artist Kris Lemsalu, and 1960s pioneers The Chicago Imagists.
The project to turn the building into Goldsmiths CCA was initiated by Professor Richard Noble, head of the department of art at Goldsmiths.
The gallery's design, which incorporates many features of the original bathhouse, was by Southwark-based group Assemble.The £4.6m building has been made possible by gifts and donations from Goldsmiths friends and alumni.