How to choose the right home care equipment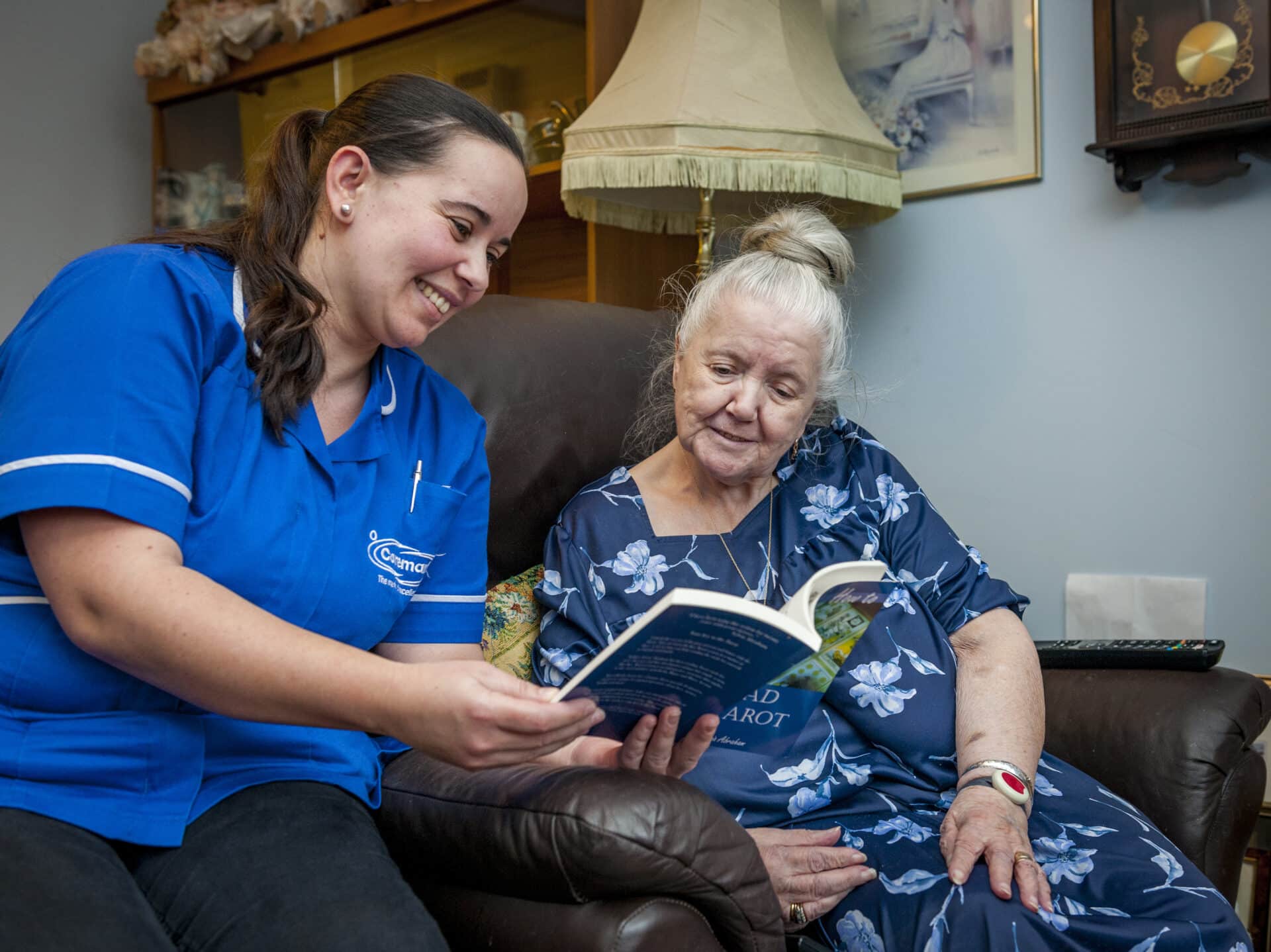 Providing the best care for a loved one at home can be challenging. Creating a safe, secure and comfortable environment is vital, to ensure they can continue to live an independent and fulfilling life.
Choosing the right equipment is essential to ensure their comfort, safety and well-being.
Home care equipment encompasses a wide range of tools and devices designed to assist in daily activities, manage health conditions and maintain the independence of individuals receiving care at home. These can include mobility aids, bathing and toilet aids, beds, pressure care equipment and many others. Selecting the appropriate equipment is not just about making the daily life of your loved one easier; it can also prevent accidents, reduce the need for hospitalisation and, most importantly, significantly improve their quality of life.
Choosing the right home care equipment is a crucial decision that requires careful consideration of various factors.
These include the specific needs of the care recipient, the type of care provided, the budget and the home's layout. It's also essential to consider the long-term needs of the individual and how the equipment will fit into their daily routine.
Navigating the vast array of home care equipment options can feel like walking through a maze, particularly for those new to caregiving.
From wheelchairs and walking frames to specialised mattresses, the market has many options, each promising varying degrees of comfort and functionality. This blog aims to guide you in making informed choices tailored to your care needs and circumstances.
Assessing the care recipient's needs
The first step in selecting the appropriate home care equipment involves a comprehensive assessment of the care recipient's physical and medical needs. This includes not only their current condition but also any potential future needs. A thorough evaluation by a healthcare professional is crucial in this regard. They can provide insights into the necessary equipment, as well as any specific features that may be beneficial.
Mobility and comfort are key factors in determining the right home care equipment. For instance, if the care recipient has difficulty walking or is at risk of falls, mobility aids like walkers or wheelchairs may be necessary. Similarly, a pressure-relieving mattress may be essential to prevent bedsores for someone who spends much time in bed.
The type of care required also plays a significant role in determining the equipment needed.
If the care recipient requires assistance with bathing, then bath lifts or shower chairs may be essential. Oxygen concentrators or nebulisers may be necessary if they have respiratory issues. It's crucial to align the equipment with the specific needs of the care recipient.
Certain medical conditions may require specialised equipment. For instance, someone with dementia may benefit from equipment designed to enhance safety and reduce confusion, such as colour-coded items or specially designed crockery. On the other hand, someone with arthritis may require specially designed utensils or dressing aids. Understanding the specific needs associated with particular conditions is vital.
Budget considerations
Different types of equipment come with varying price tags. For instance, electronic equipment or specialised devices like oxygen concentrators tend to be more expensive than simple aids like grab bars or walking sticks. Additionally, branded equipment or those with extra features may also come with a higher cost. It's essential to clearly understand the costs associated with different types of equipment to plan the budget accordingly.
While it's crucial to stick to a budget, it's equally important not to compromise on the quality of the equipment. Here are a few tips to manage your home care equipment budget effectively:
Prioritise the most essential equipment first
Consider renting equipment that's needed temporarily
Explore the possibility of insurance coverage for specific equipment
Look for discounts or shop during sales
Consider purchasing second-hand equipment that is in good condition
Equipment safety and quality
Safety is paramount when it comes to home care equipment. Selecting equipment that meets the safety standards set by regulatory authorities is essential. This ensures the equipment is safe and minimises the risk of accidents or injuries. Additionally, it's advisable to seek the recommendation of healthcare professionals to ensure the equipment is appropriate for the care recipient's needs.
The warranty and maintenance of the equipment are two critical factors to consider before purchasing. A good warranty indicates the manufacturer's confidence in the product and provides a safety net for defects or malfunctions.
Additionally, it's essential to understand the maintenance requirements of the equipment and ensure that it can be appropriately maintained.
For instance, some equipment may require regular servicing or replacement of parts, which may incur additional costs.
Accessibility and ease of use
The effectiveness of home care equipment is greatly influenced by its ease of use. Complex equipment can be challenging to operate and may lead to misuse or accidents. Therefore, it's essential to ensure that both the caregiver and the care recipient find the equipment easy to use. Requesting a demonstration before purchasing or renting the equipment may be helpful. Additionally, consider the physical capabilities of the caregiver and the care recipient. For example, if the care recipient has limited hand strength, equipment with large, easy-to-grasp handles may be necessary. Similarly, if the caregiver has back issues, equipment that minimises the need for lifting or bending may be preferable.
In addition to being easy to use, the equipment must be accessible in the home environment. Consider the home's layout and the care recipient's mobility when selecting equipment. For example, a wheelchair must be able to fit through doorways, and a hospital bed must be positioned in a room that can accommodate it comfortably.
It's also essential to consider the location of the equipment within the home. Frequently used equipment should be easily accessible and located in a convenient spot. A walking frame should be stored near the care recipient's favourite chair, and a commode should be located close to the bed if the care recipient has difficulty accessing the bathroom at night.
Furthermore, consider any modifications that may need to be made to the home to accommodate the equipment, such as installing grab bars or ramps.
How can Caremark help?
Choosing the right home care equipment can be challenging. Ultimately, the comfort and safety of the care recipient are paramount.
By considering their needs, consulting healthcare professionals and selecting equipment that is safe, accessible and within budget, you can make a well-informed decision that will benefit the care recipient and facilitate effective home-based care.
If you're looking for someone to support you or a loved one with care at home, allowing you to maintain your independence and enjoy the best possible quality of life, Caremark Gloucester & Stroud can help. We offer a broad spectrum of homecare services, from live-in care to occasional assistance with personal care.
Caremark can also provide respite care and support with day-to-day domestic activities.
We can help ensure you receive quality home-based care and choose the right equipment and technology to support your care journey and make your home as safe and comfortable as possible.
For more information on how we can help, get in touch today.