Home Care versus Care Home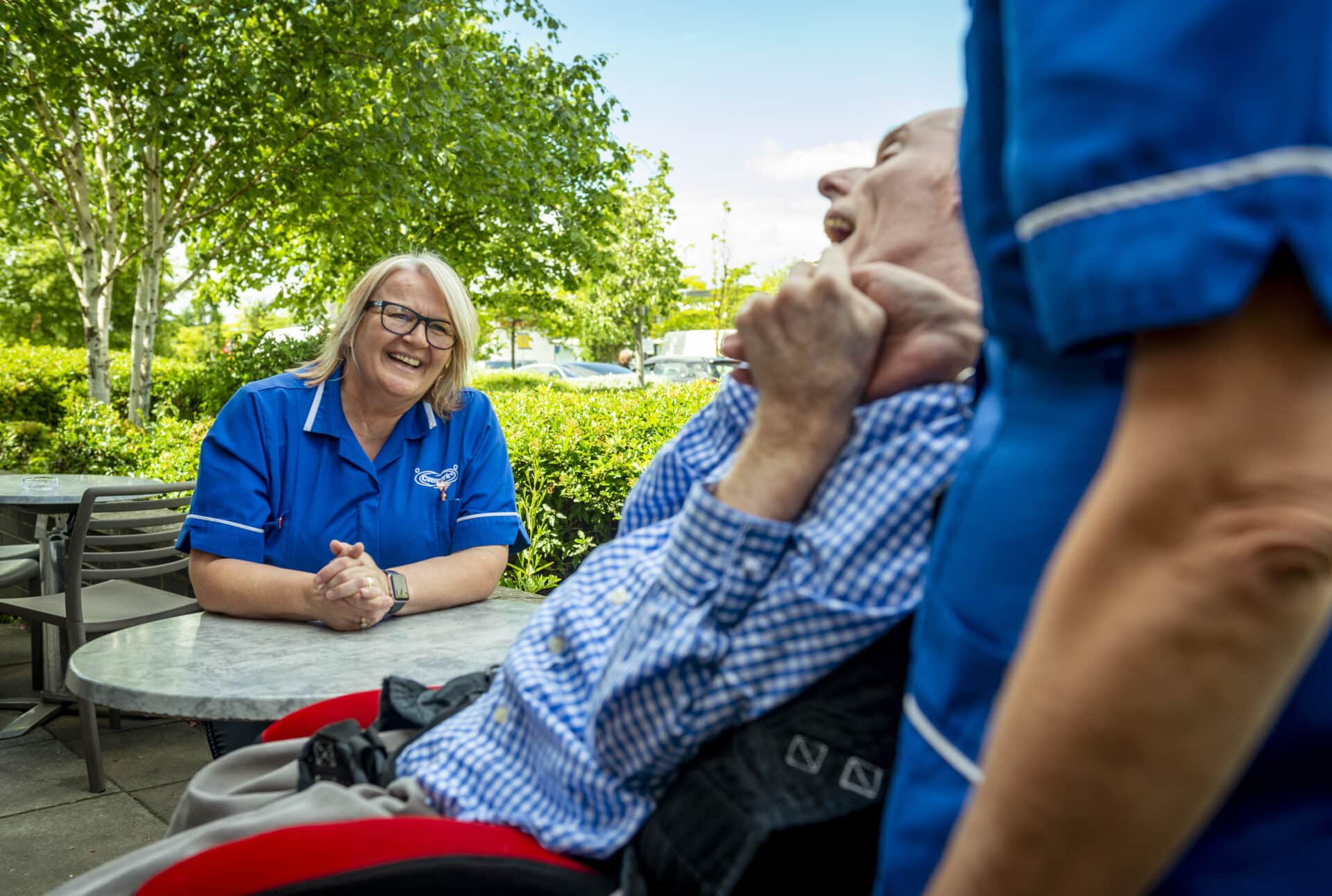 This short article explores the key differences between and pros and cons of home care and care homes, to provide insight for those who may be planning or may soon require care for their loved ones.
What is a care home?
"Care home" is a term that refers to residential or nursing homes, and are a viable option for those who can't live in their homes anymore and need 24/7 support.
What is home care?
Home or "domiciliary" care is what Caremark provides. This refers to receiving one-to-one personal support in your own home from professional care workers.
Pros of a care home
Constant care – there are always trained staff
Social contact with other residents and peers through planned activities, outings etc.
May be more cost effective in comparison to live in care for example, it depends on how much support is required
Less administration with regards to paying bills, preparing meals and keeping on top of household chores
Good if a strict routine with regards to eat and sleep is required
Care workers won't turn up late and they are less likely to be different staff members each day
Pros of home care
May be much less expensive than a care home – and you may qualify for public funding via your local authority
Helps your loved ones maintain their independence in an environment with reminders of the lives they have built – you wouldn't need to fit all your belongings into one room
You live life on your own terms with home care, deciding when you wake up, eat, what you watch on TV etc.
Proven to be better for physical health, well-being and happiness 
For those living with dementia, it is considered the best option, as being in a familiar surrounding can reduce the symptoms of anxiety, depression and social withdrawal
Flexibility and designed to tailor to specific needs – from one morning visit a day to a live-in carer
You have more say over the staff that care for your loved ones
It allows the option of keeping your pets and having your friends and family visit whenever they want
Conclusion
We are slightly biased, however, if we thought a care home was always the better option, then we would be running a care home. We recognise that sometimes there is no option and care homes become completely necessary, but it is hard to ignore the obvious benefits of person-centred domiciliary care.
At Caremark, the customer is the focus and our goal is to provide a bespoke service tailored to their needs. We keep detailed records of our service users' preferences, and we respond quickly to any complaints or safety issues. If one care worker doesn't work out, we can send another. The most attractive benefit, we think, is that you can be as independent as possible and continue to live at home. Support is also available for shopping trips and domestic tasks, so we can keep the family home maintained and liveable.
If you have any questions or concerns about this topic, feel free to contact our office via email westberksandreading@caremark.co.uk or phone 01189571155, and we will be happy to discuss options further and find the best solution for you.