Home Care Services In Dartford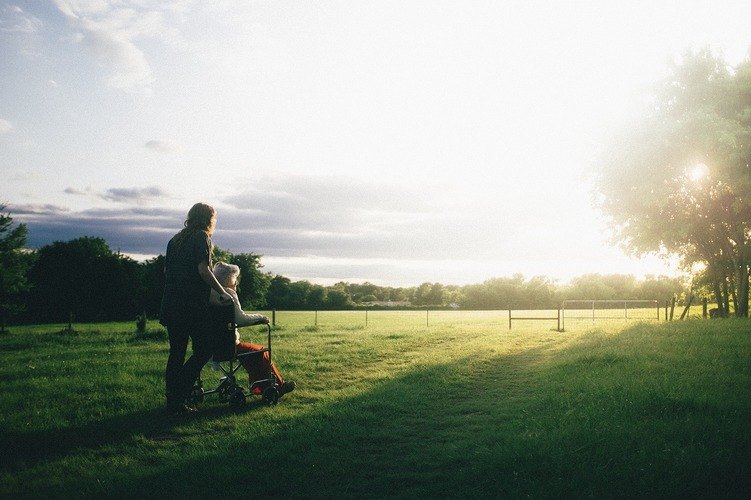 Here at Caremark Dartford and Gravesham, we pride ourselves on providing excellent home care services. Home care refers to domiciliary care and support services. We provide medical care for both mental health issues and physical disabilities whilst in the comfort of your own home. This allows you to keep your independence whilst still maintaining access to support where needed. We are able to cater to a huge range of situations and needs at any frequency from a couple social visits a week to 24/7 live-in care.
Who can we provide for?
We provide care for people at a range of ages with a range of issues:
Children and young people
Children with learning disabilities, physical disabilities or young people with challenging behaviour. This service needs to be removed, as we aren't currently providing this.
Personalised end-of-life care for those with terminal illnesses who choose to pass in the comfort of their own home rather than the often unwelcoming atmosphere of a hospital.
Respite care can be a well-deserved break for a carer looking after a family member, which will allow the carer their peace of mind.
For those regaining strength after an operation or an illness, convalescence care can be a support system to ease you back into your everyday life.
Dementia and Alzheimer's care
With over 16% of over 80s having dementia, we offer specialised care for sufferers of dementia and Alzheimer's. Our Care and Support Workers are trained to present decisions to customers in a way which is sympathetic to their condition, as well as courses on Food & Hydration as dementia can lead to a change in taste or loss of appetite.
Our care workers are highly trained and vetted with knowledge and awareness of manual handling of patients with physical disabilities and stroke awareness. Alongside physical support, we also can simply provide companionship from socialising and leisure activities, helping our customers access their communities and regain their independence. In the home, Care & Support workers are happy to assist with tidying up and maintaining the home, cooking and helping with meals, encouraging customers to eat and drink at regular times, laundry, paying bills, looking after pets, prompting with medication and creating a daily routine, light gardening, assisting with shopping, help with bathing and washing and dressing.
The Impact of Home Care On Health
We really value the importance of mental health at Caremark Dartford & Gravesham, the NHS has warned that the elderly are particularly at high risk of loneliness and social isolation and we are constantly combatting this. We presented Jack and Rose friendship club with a cheque to support their efforts to encourage members of the elderly community to socialise and be involved with activities run by the club. Loneliness can really affect the mental well-being of our elderly community members so this is an important role in our communities. At Caremark we provide help with personal care and companionship which can drastically improve mental health.
Making Your Decision
Once you've made your decision, the next step is to contact your local Caremark. You're welcome to come to the office and meet the Dartford and Gravesham team. Our Care coordinator has worked in care for several years bringing a vast range of experience in delivering excellent care in particular those suffering from Alzheimer's and Dementia and our Field Care Supervisor ensures the standards of care are being maintained across the area. It is important to take some time to consider your needs and what you hope to gain from your care programme. Our office team will be glad to help and assist you with any queries or worries that you might have and will help you through the process of your assessment and insisting that your care plan reflects your needs. Your assessment will help us assign you to a care assistant that suits your specific situation.
Are You Qualified For Funding?
Once you've been assessed and offered a care plan, the next step is to find out whether you qualify for financial funding. We are happy to advise you on the availability of Local Authority or NHS funding. If you are not eligible to receive financial assistance from your local authority or local HSC trust, the remaining option is paying privately.
At Caremark, we believe that home care is the most effective choice to support the health and comfort of our customers. We are available to contact at 01474 320411 to answer any questions or solve any issues that you might have whilst making your choice.