Congratulations to Alison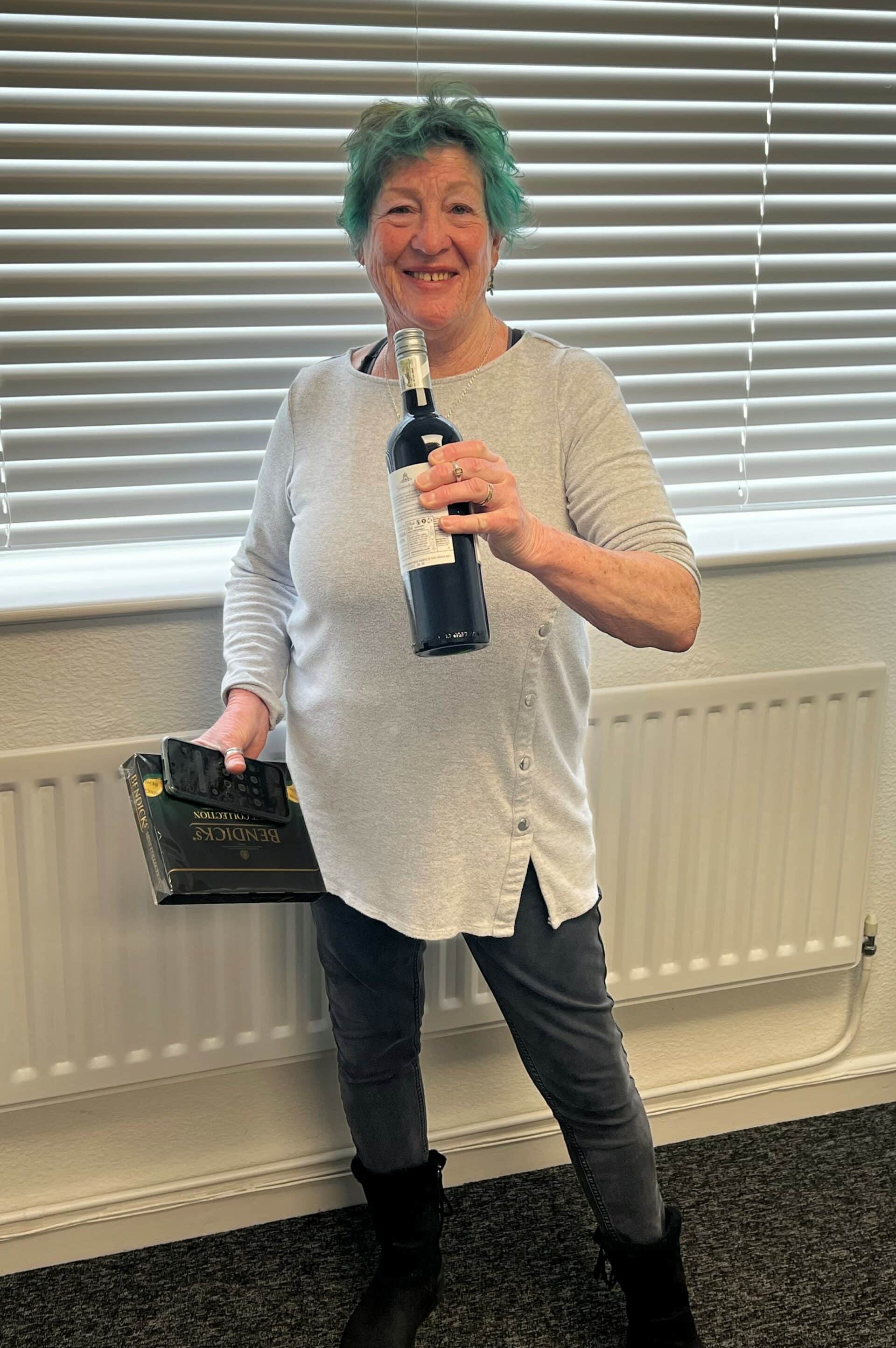 Alison is the latest winner of our Carer of the Month award. Here she is with her wine and chocolates. Alison is from South Africa so we made sure that part of her prize (the bottle of red wine) was from the country of her birth – don't drink it all at once!
On a monthly basis, we collate feedback from our Clients, the team of Carers and the office team. Alison received some incredible feedback this month and is a thoroughly deserved winner of this award.