Congratulations Kam!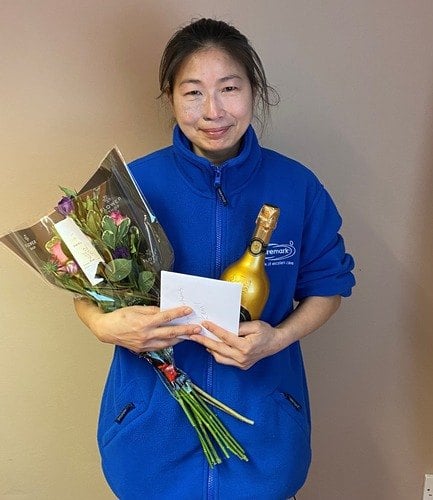 Kam is the latest winner of our Carer of the Quarter Award
Congratulations to Kam who has won our Carer of the Quarter Award.
This time we also asked the Care team for their nominations as to who deserved this Quarter's award. This was in addition to the feedback we receive from our Clients and any feedback from Warwickshire County Council.
Every 8 weeks, we conduct telephone interviews with all our Clients to ensure they are happy with the Care they are receiving etc.
During these calls we also check if there is anyone they would specifically like to put forward for the Carer of the Quarter Award.
Well done Kam and thanks again for all your hard work and dedication.