Caremark Maidstone takes on the new Audi A1!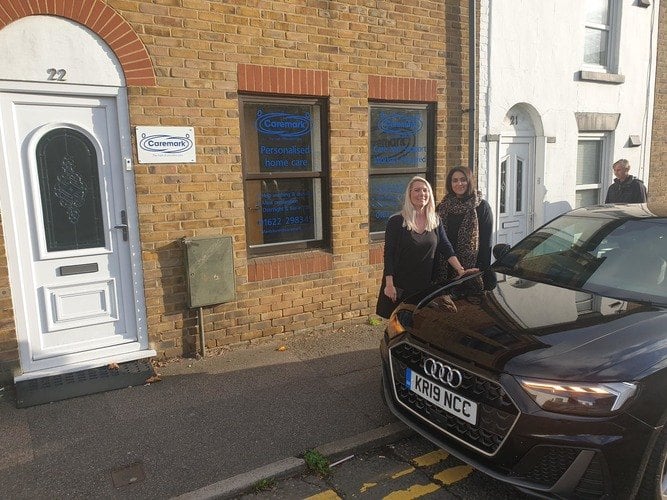 Caremark Maidstone had the pleasure of using an Audi A1 for a week in September.
Last week Natasha and Krystal had a surprise in store…they were given a brand new Audi A1 to use for the week, courtesy of Maidstone Audi!
Kieran Ingham, the Business Development Manager at Maidstone Audi offered local businesses in the area to take the little hatchback for a week. It was an offer we couldn't turn down so from Monday 23rd to Friday 27th September the car was used by our team to go to customer calls, carry out initial assessments and make visits to customers in hospital.
And what a great little car it was – agile, sporty, comfortable, with great style and looks.
We'd like to say thank you to the amazing team at Maidstone Audi and especially Kieran who made this happen.
If you'd like more information about the car we drove or have questions about Audi in general, please contact Maidstone Audi on 01622 607000.