Caremark holds Workshop with Porchlight!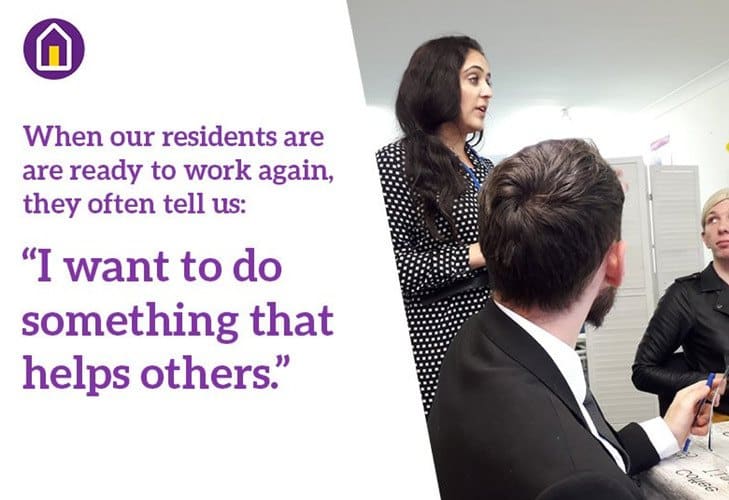 Caremark carried out a workshop in August with Porchlight – a charity that helps the homeless and vulnerable get back on their feet.
On the 19th of August, Natasha held a half day workshop with Porchlight and some of the adults they've been working with, to discuss opportunities to work in care.
Having worked in recruitment before, Natasha was in a good position to help discuss career opportunities with those who were once vulnerable and homeless. Natasha discussed the options that are available to them and also touched on working in the care industry. Natasha highlighted the need and importance for providing care to those who need it most, and how it's a vital role we must play when it comes to improving somebody else's life.
When some of the adults at the workshop were asked, What do you find appealing about a job in care?, they responded with "I want to do something that helps others. I want to give something back".
This is often something that people feel when they've been homeless and seen tough times.
The event was a fantastic hit, and several people came away feeling very inspired!
Porchlight was founded in 1974 are now one of the foremost charities supporting vulnerable and homeless people in Kent. Porchlight is committed to helping these people live independently and aims to:
• Help people off the streets quickly• Prevent homelessness
• Reduce isolation
• Equip people with the skills and confidence they need to live independently
• Improve communities for everyone
• Change negative attitudes and misconceptions around homelessness and poverty
For more information on Porchlight, visit their facebook page here: https://www.facebook.com/Porchlight1974/