What do we look for in our Home Care Workers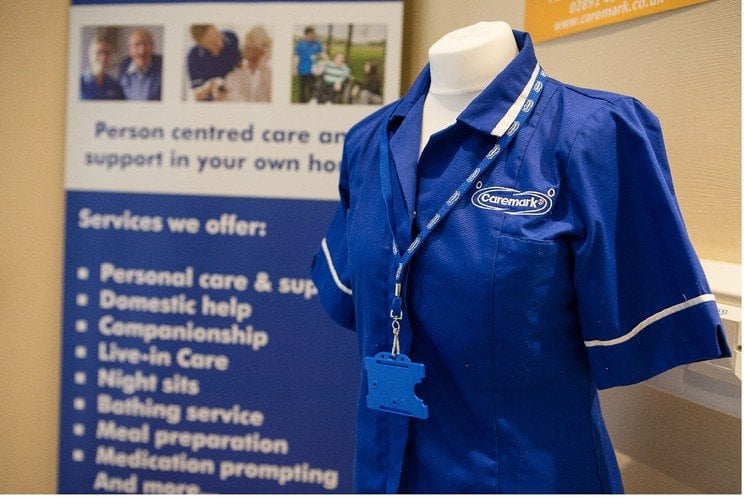 Whether you are new to the care sector or an experienced care worker looking for a company where you will be supported to deliver high-quality care, applying for a care home care worker job with Caremark (Leicester, Oadby & Wigston) could not be easier.
Care work is incredibly rewarding yet sometimes challenging, and it takes a special person to maintain and improve someone's quality of life despite their disabilities and illnesses.
Our care workers come from different walks of life, but they all have a common denominator, 'a real desire to make a difference to another's life'.
Do you share our values?
We believe in compassion, professionalism, and integrity in all that we do and say. These are our values and they form our code of conduct and guide us all on how we approach every aspect of our working life within our Caremark family. So if our values resonate with you, then you'll fit in well with our team.
What qualities do we look for in our home care workers?
Passion for delivering high quality care and making a difference in people's lives
Empathy. If you can relate to and share the feelings of another whilst respecting their dignity and choices, even if they are different to yours, then you will be able to relate to our philosophy of placing our customers at the centre of all we do
Communication. Good written and verbal communication skills are important, especially when working with customers whose ability to communicate may be impaired
Organisation. You will have a list of customers to visit in your working day. Therefore, being organised is key to ensuring your care calls are delivered calmly and efficiently
Resistance to stress. You may also come across unexpected situations and emergencies which you may find challenging. So being able to keep calm is important, both to reassure your customers and be confident in your work as well as reducing your own stress. Taking care of your own health and wellbeing outside of work is also crucial to ensure you have time to relax and de-stress.
What level of experience should you have?
Our care workers come from different walks of life but they all have one thing in common 'a real desire to make a difference'. You don't need previous experience in care to become a care worker because we will give you all the training you need so that when you start work you will feel comfortable and happy in your role.
It is also worth noting that your own life experience will contribute to developing a good relationship with your customers. If you are a caring person, passionate about helping others and keen to build your career in social care, then we would love to hear from you.
If all of the above sounds good to you and you would like to come and join our work force and help us make a difference to people's lives across Leicester and Leicestershire don't hesitate and contact us today on 0116 268 1010. ** Caremark Leicester, Oadby & Wigston are a specialist in home home care provider who help communities across Leicester and Leicestershire We also provide Live in care.