Well done Tammey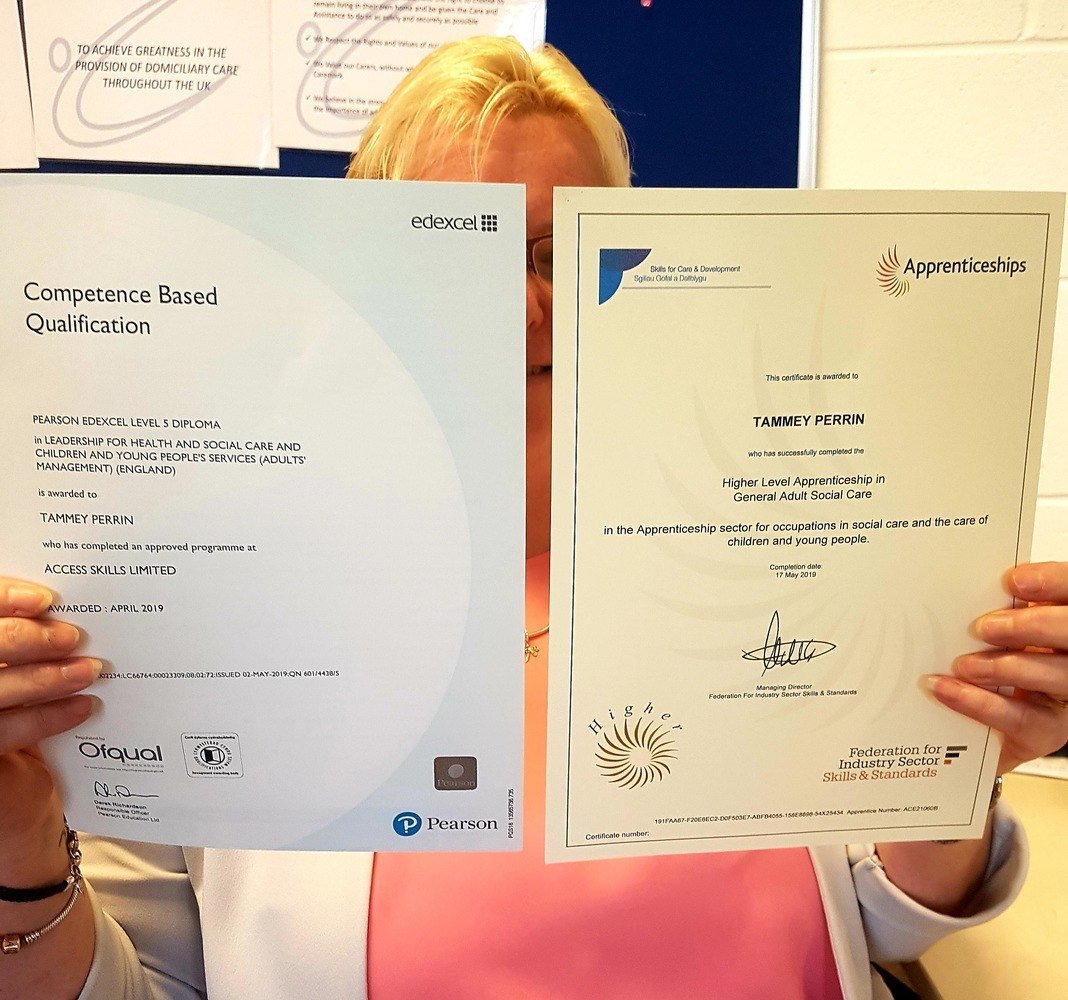 Tammey recently gained her Level 5 Qualification.
Well done to Tammey who recently gained her Level 5 Qualification. She managed to complete this despite it being really hectic at work lately. Lots of time was spent completing endless work, but it has all finally paid off.
We really believe in developing our staff, whether this be Office staff or our Care and Support Workers. Lots of Care and Support Workers are at various stages of Level 2/3 qualifications and distance learning packs.
Our staff are currently completing a distance learning pack in Mental Health, which is giving them all a massive insight into different needs, but also how to support the customers we do have who may be suffering with their mental health.