The Importance of Personal Care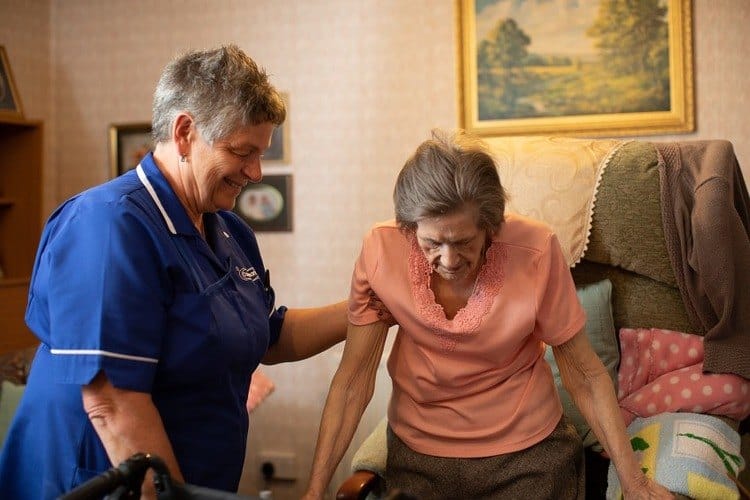 Personal Care involves support with everyday tasks such as washing, bathing, dressing and using the bathroom and toilet. Hygiene is important to keep a happy and healthy frame of mind. We want our customers to feel comfortable and most importantly, cared for and content.
We provide personal care that maintains your dignity, and independence when possible. Receiving personal care doesn't mean that someone can't live a fulfilling life, it can actually be a helpful, welcome addition to someone's routine.
We can help you with many personal care tasks, including cutting nails, brushing hair, applying or removing make-up, changing incontinence pads, preparing clothes, getting to the toilet, showering and bathing, shaving, cleaning, getting dressed and preparing clothes or accessories.

What are your preferences?

At Caremark we understand how unique a person's preferences are. Our carers can be as involved as you require.
When delivering personal care, we:
Create a happy, safe environment when dealing with personal tasks
Clearly talk through what care is being provided
Listen to someone's wishes throughout
Adapt needs and preferences accordingly to suit the individual
Prepare and arrange tasks in a similar order to create familiarity and comfort
People living with dementia can sometimes miss changes in their appearance and may benefit from a gentle prompt. This is something our carers are trained in and understand how to communicate with those living with dementia in a sensitive manner. Sometimes all that is needed is a little encouragement, like remembering to buy toiletries or washing towels.
These tasks help individuals to feel good, clean and comfortable.
Carers also know that there could be things that someone prefers to do themselves. We will always give people space when necessary and encourage independence wherever possible.

How can I arrange Personal Care?

Arranging for a home carer to provide personal care couldn't be simpler. All you need to do is give us a call to arrange an initial assessment. The appointed carer will help you with everything required, from personal care to medication assistance, to meal preparation.
Phone us on: 01903 232949 or you can email us at: worthing@caremark.co.uk