Tesco Recruitment Drive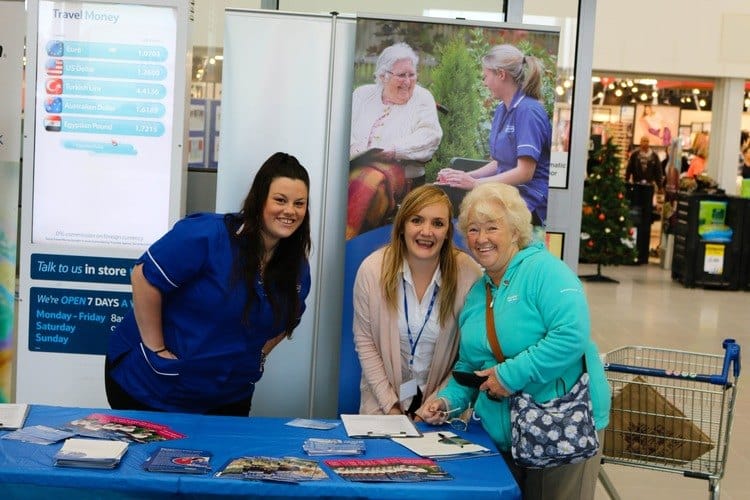 Did you see our team at Tesco's, West Durrington over the weekend?
On Saturday (7th October) we spent the day in the foyer of Tesco, West Durrington. We were on the lookout for new Care and Support Workers to come and join our team.
Thank you to everyone who came over and said hello; over the course of the day, we chatted with 100's of members of the public about recruitment and what Caremark do as a whole.
We must also say a massive thank you to Ellie Chapman (Deputy Manager), Casey-Lee Lovett (Care Co-ordinator) and Josephine Groves (Field Care Supervisor) for all your hard work on your days off. You all made the day a great success!
Keep a lookout on: Facebook, Twitter and Instagram for details of where we will be next; we have many plans for getting out and about in the community over the coming months.
If you would like to find out about any of our current roles at Caremark, have a look here.