Signs someone you know may benefit from live-in care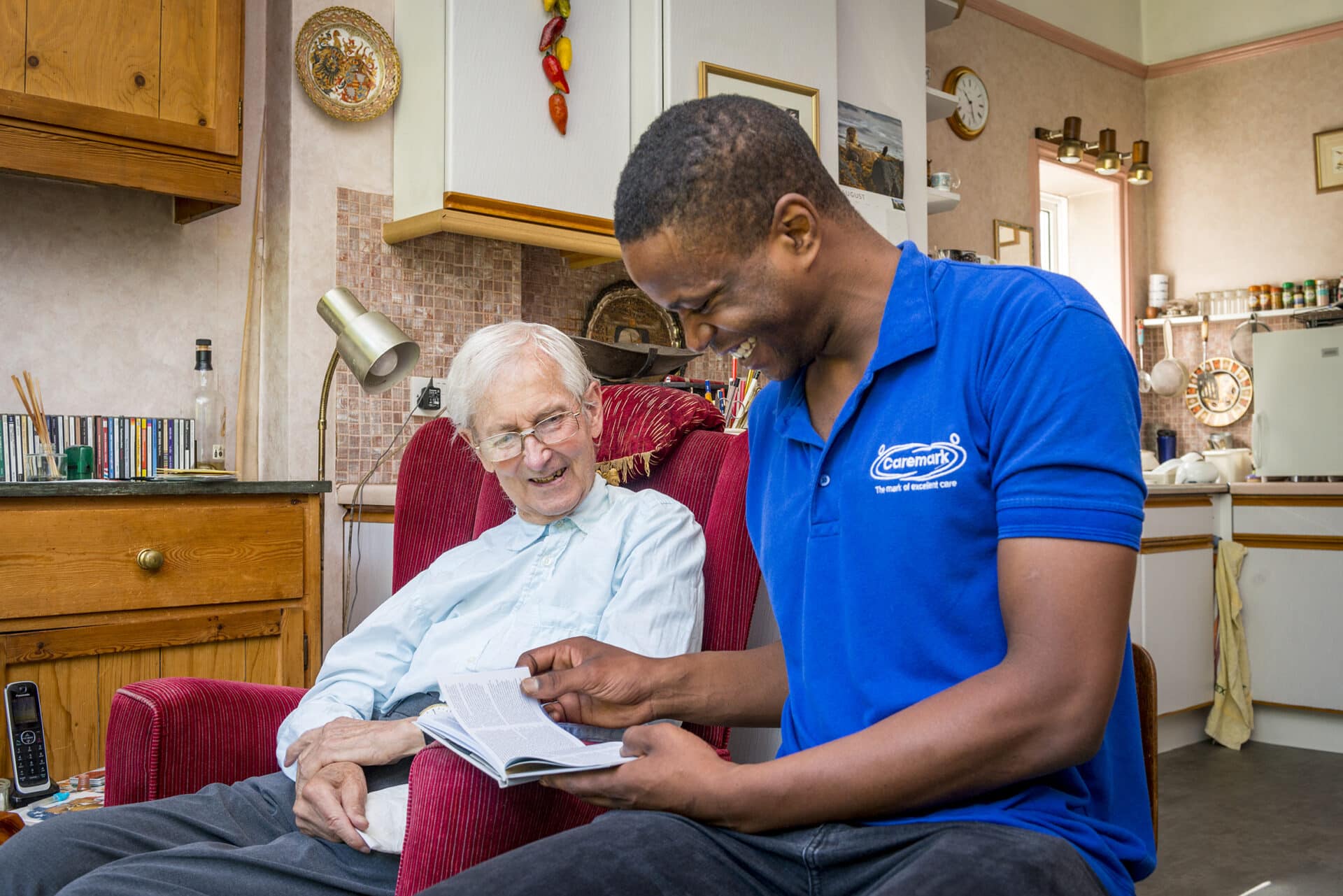 Often the signs that someone needs increasing care are small and can go unnoticed. It becomes harder to meet your loved ones increasing care needs. It may also be that they are falling at home more often with increasing hospital visits. Caremark's Live In Care services provide professional home care for those who need a little bit more support at home.
We all want our loved ones to feel comfortable and cared for. When those around us age, we feel responsible in knowing when the right time is to consider that care.
Often, the signs are small and can go unnoticed if you are around the individual on a regular basis. It may be that family live further afield and it is harder to meet your loved ones increasing care needs. It may also be that they are falling at home more often with increasing hospital visits.
Here are a few other instances where live-in Care could be very beneficial.

Subsiding personal care

You may notice they are forgetting or choosing not to brush their teeth or take a shower. This can be for logical reasons, like being worried they could slip and fall in the bath or shower. Some people will just need prompting, but other people will need to take extra precautions and need more support. Live-in care means this is fully taken care of, whilst always maintaining their independence where possible. Caremark aims to encourage people and maximise their confidence.

Small changes at home

Perhaps you notice that more and more food goes out of date and seemingly unnoticed. Although a lot of these tasks may seem small, they do build up. It may be a case of forgetting, or it may be that they feel unable to prepare and cook food anymore. It is important to consider that people are sometimes unable to articulate these changes. Being able to spot these means support can be provided.

Disinterest in previous hobbies

Everyone has their own hobbies, so when these things change, it can be an obvious sign that something is not quite right. Perhaps the relative is becoming more tired and feeling less able to get the gardening done, and may need support to do so. If the changes are more social, it could be a case that the person feels less confident. At Caremark we can help promote self-confidence and arrange meetings, appointments and also attend if desired.

Medication negligence

This is an important area that should not be ignored, as it can have serious health implications. A live-in carer can provide medication assistance, which will alleviate any anxiety around medication issues and make sure the right medicine is taken at the right time.
Live-in care can be a great alternative to residential care. At Caremark, we appreciate there are many care options available and sometimes it can be overwhelming knowing where to start. One key aspect to reflect on is someone's physical and mental wellbeing. Of course most people do not like a lot of disruption to their lives. Live-in care offers a great alternative to residential care as it offers far less disruption, and so many other positive benefits too.
Live-in care can really help some of the problems that can arise for people struggling with mental wellbeing.

How can I organise live-in Care?

All you have to do is give Caremark a call to arrange a live-in Care assessment. This process enables us to set up the correct care plan, and matching you to one of our care professionals.The carer will help with everything required, from personal care to medication assistance – to meal preparation.
You will be in regular contact with our supervisors to receive continued updates and make sure you have the best live-in care package available.
Just give us a call on: 01903 232949 or you can email us at: worthing@caremark.co.uk