Caremark Catch-Ups: Sue, Care Assistant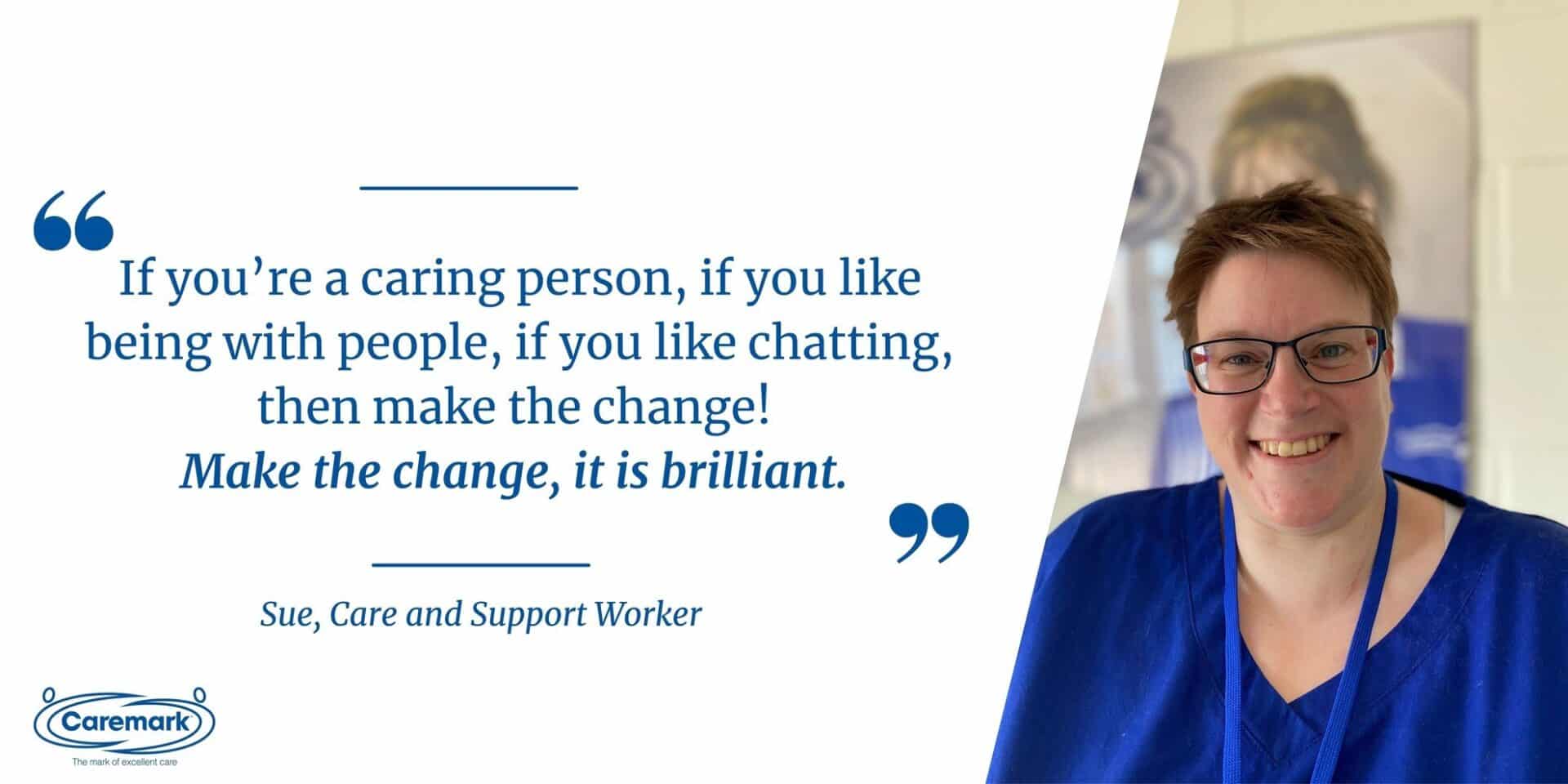 It's time for the next instalment of our new series, Caremark Catch-Ups. This time, it's the turn of Sue, one of our new Care Assistants.
Caremark: Hi Sue! So, tell us a little bit about your last job.
Sue: My last job was in a supermarket. It was alright, but sitting there and putting everything through got boring sometimes. So I decided I wanted a bit of a challenge, and thought 'Well, I could be helping people!'
C: Why did you choose social care as your new industry?
S: I thought 'Well, I look after family members, and I'm a chatty person, and I like to speak to the elderly.' You get to visit people in their own homes, and you might be the only person they see that day. If we can make that difference, we should.
C: How have you found the transition into social care?
S: It was scary at first, but I did it! It's a sociable job, because you're seeing people and they like to see you. You guys in the office are all very approachable, and very supportive.
C: What would you say to people that are in a job that they aren't getting much job satisfaction from?
S: If you're a caring person, if you like being with people, if you like chatting, then make the change! If you have any problems, you can ring the office and they'll guide you along. Make the change, it's brilliant.
C: Thanks for chatting with us Sue!
We want to take this opportunity to say a massive thank you to Sue for having a chat with us. If you're interested in switching up your career path, then give us a ring on 01371 872178.