Caremark Catch-Ups: Holly, Care Assistant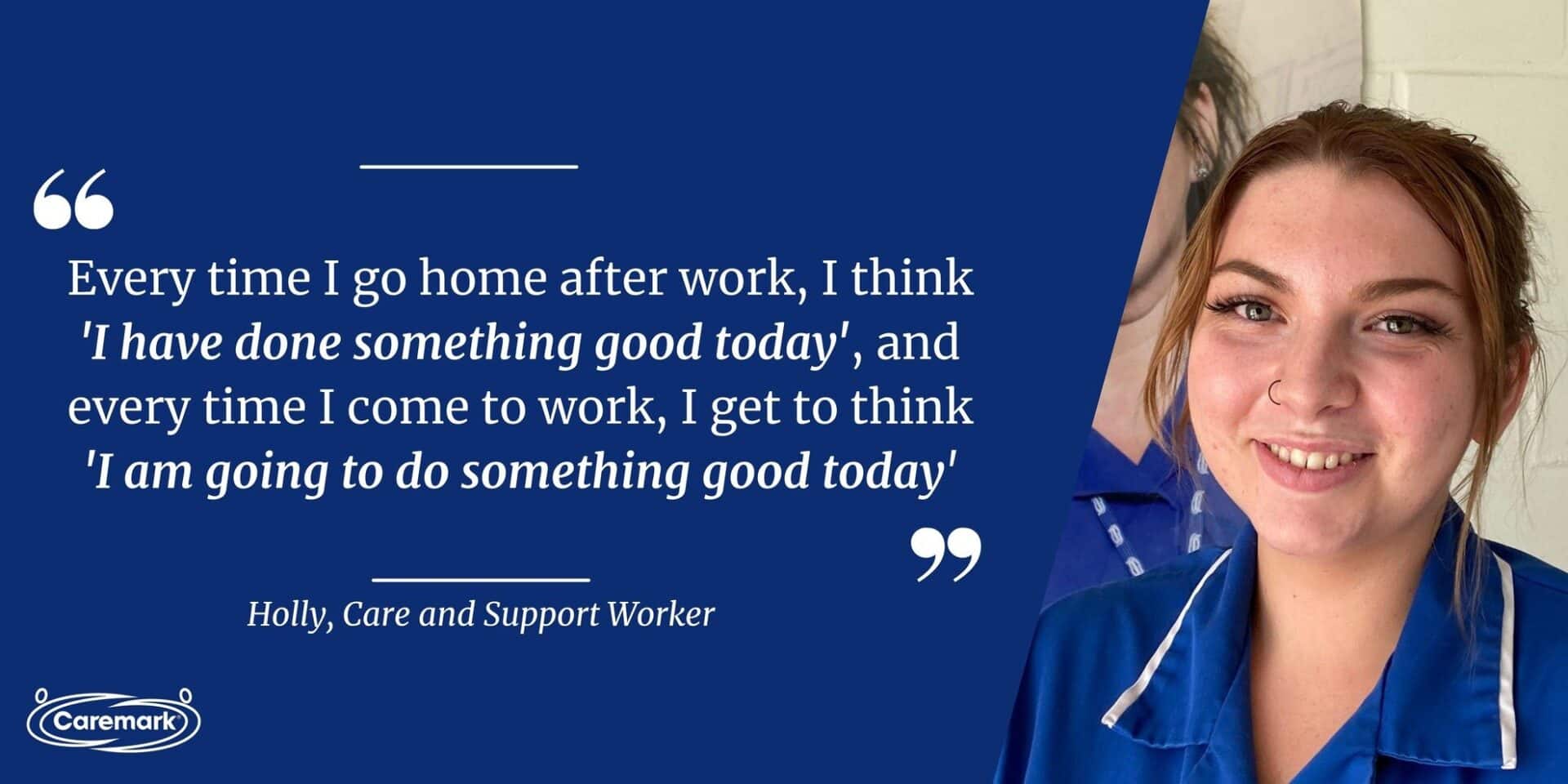 Welcome to the first installment of our Caremark Catch-Ups series, where we sit down and chat with one of our amazing team here at Caremark Great Dunmow. This week, it Holly's turn, one of our fantastic Care Assistants, who talks with us about kick-starting her career in care at Caremark.
Caremark: Hi Holly! So, what do you enjoy about working here at Caremark?
Holly: I just really enjoy hearing the elderly people's stories about their past and their family; they have some great stories! I love communicating with them and having their company whilst I work. Also, if we have a problem, even if it's miniscule, we come to the office, and it's sorted. It's like a big family!
C: What skills have you learnt from your work in the industry?
H: I have learnt a lot about caring, patience, and communication. You quickly learn all about how to communicate with lots of different people.
C: What motivates you in your work?
H: I think what motivates me is being able to see how grateful the customers are, and knowing you are doing something good for them. Also, you're not just caring for the customers, as you get to know the whole family.
C: Would you say that there are opportunities to develop your career at Caremark?
H: There definitely is, and this is the career I want to pursue. Caremark are supporting me to study for my Level 3 Health and Social Care Diploma.
C: Would you say that you get a good level of job satisfaction in this role?
H: 100%! Every time I go home after work, I think 'I have done something good today', and every time I come to work, I get to think 'I am going to do something good today'
C: What would you say to someone thinking of applying?
H: Just do it! It's hard work, but it's 100% worth it, and the office is amazing!
C: Thanks for chatting with us, Holly!
We want to say a massive thank you to Holly for taking the time to sit down with us. If you have any questions about kick-starting your career with Caremark, give us a ring on 01371 872178.