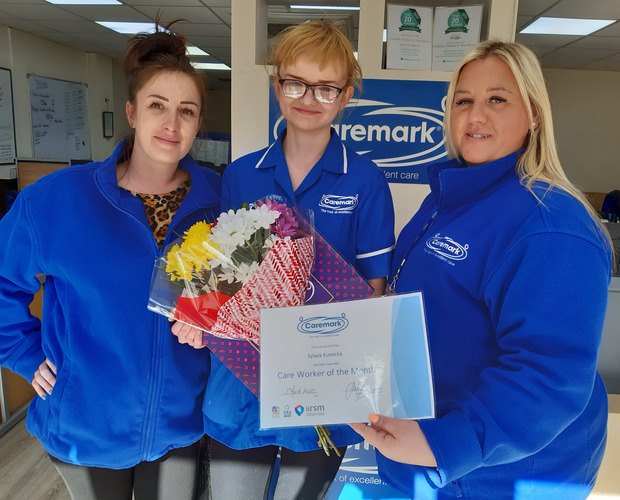 11 Mar 2020
Sylwia Kunecka, Caremark (Three Rivers & Chiltern)
Congratulations to Sylwia Kunecka from Caremark (Three Rivers & Chiltern) who is Caremark's Care Worker of the Month for February.
Thanks to her professionalism and compassion, Sylwia has made a fantastic positive impact on her clients' lives.
When the sister of a client she cared for sadly passed away, Sylwia noticed that client started to struggle as her needs increased. Sylwia quickly reported the decline in her client's wellbeing and, with her guidance, the client accepted she needed more help. She now receives 24-hour support from a live-in care worker and the companionship she has throughout the day has helped her regain confidence.
Sylwia is an excellent team player. New recruits who have shadowed her always feel confident and well-prepared to start supporting clients thanks to the excellent preparation Sylwia gives them. She communicates effectively with the team and follows Caremark's stringent policies and procedures.
When her colleagues who also care for her clients are ill, Sylwia always covers for them to ensure these clients are cared for by someone they already know. She has demonstrated her reliability and ensures she does not go away at short notice.
Sylwia has received receive positive feedback from her team and is highly appreciated by her clients. In a recent inspection from the local authority, one of the clients Sylwia looks after told the Quality Monitoring Officer that she is a very competent care worker and that he feels relaxed when he knows she is visiting.
Well done Sylwia! A deserving winner for February!