Are you looking for live-in care jobs? Then you are in the right place! Read on to discover how to apply and what we look for.
Live in Care jobs: The light in someone's day every day!
You might be wondering: what will I be doing? As a Live-in Care Assistant, you quite literally live in your customers' home. The benefits this brings is that you build a strong relationship with your customer. You will really have a key part in their happiness, well-being and overall independence. The rewards are second to none.
Whilst you live with your customer, you are not expected to work all the time. In fact, your daily work hours are between 8-10 hours per day. You are given your own space in which you can relax and have downtime.
In addition, we take time to understand our customers and our Live-in Care Assistants to ensure they are well matched.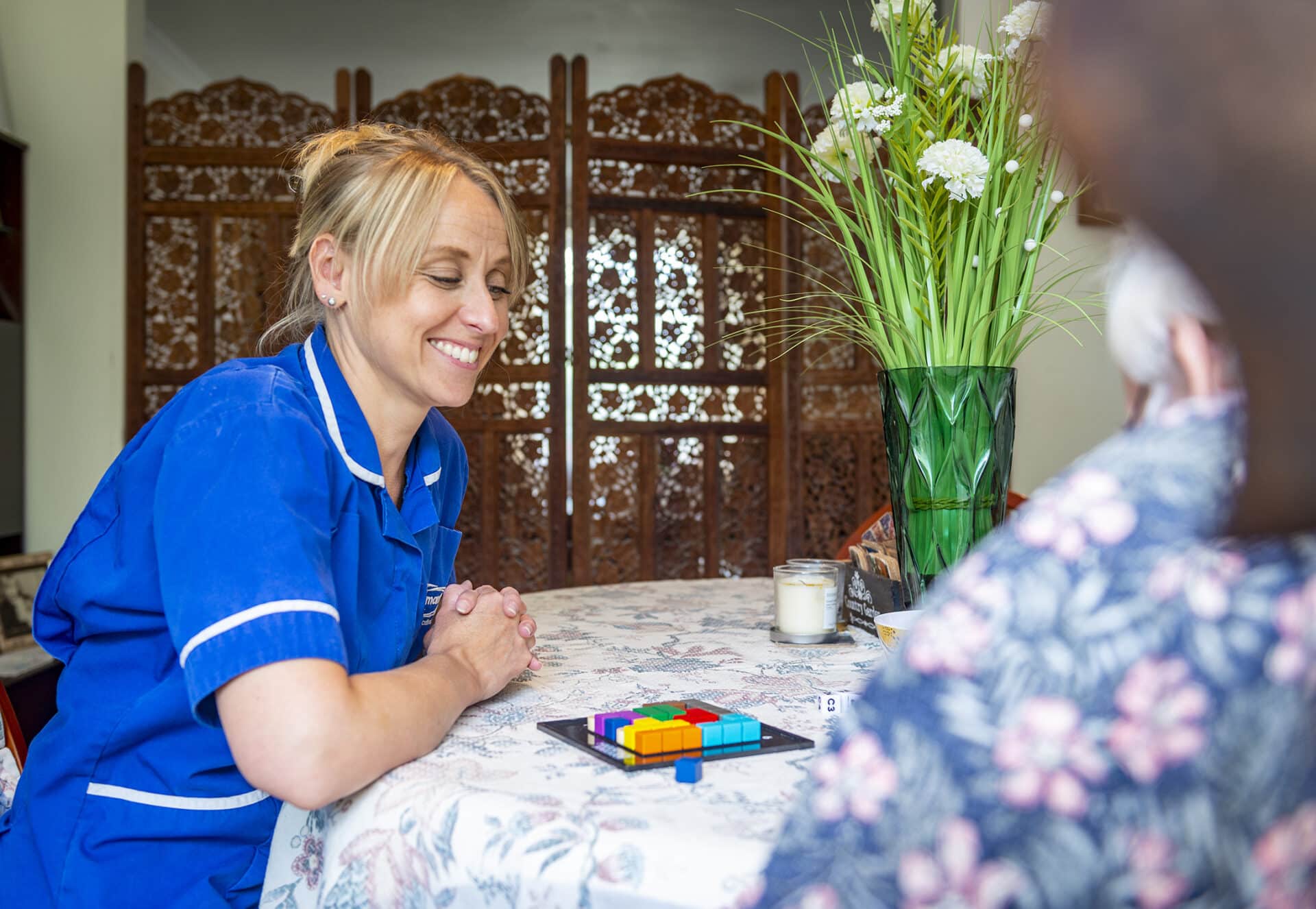 I like interacting and helping people
Live-in Care jobs in brief
As a Live-in Care Assistant, you will carry out the same tasks as our Care Assistants. The only difference is the added benefit of being in one place, with one customer.
So, you will provide bespoke care for your customer, tending to any specific ailments they might have.
You will learn to understand your customers needs, preference and behaviours. This means you will build an immense bond as well as recognise any change in behaviour or decline in health.
Live-in Care Assistants often work on a rota-basis which means you can enjoy extended time off too.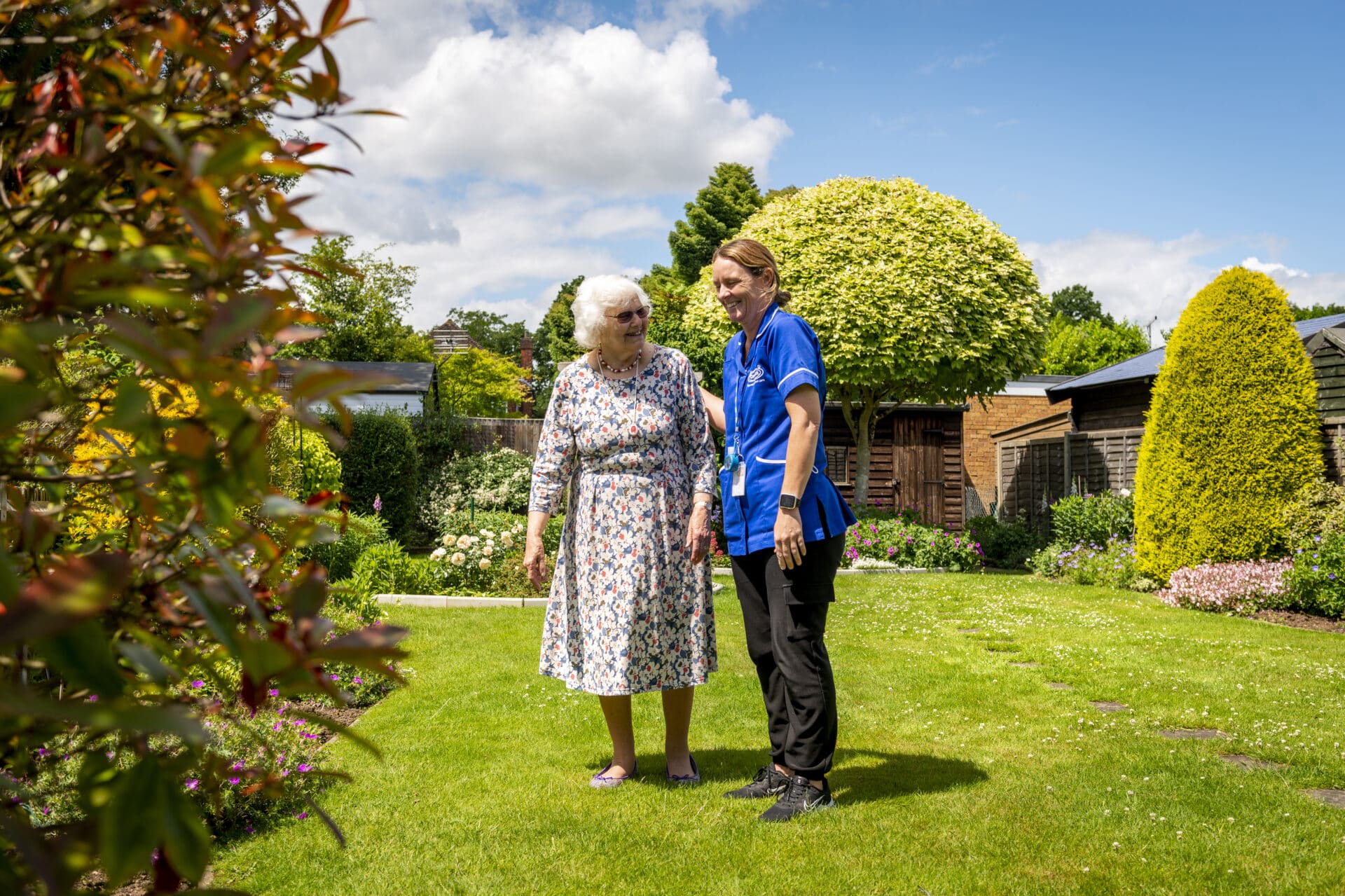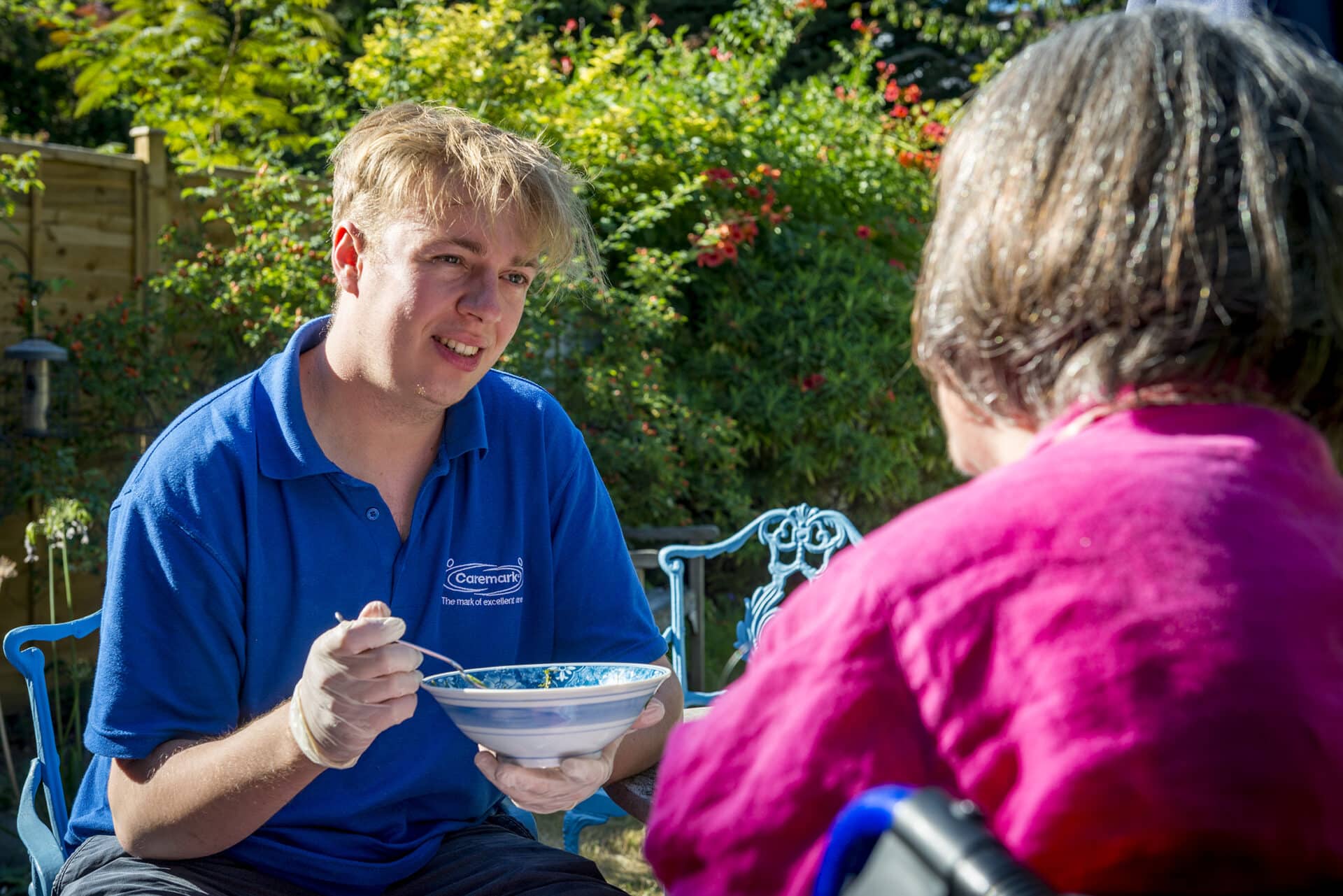 I love getting to know the people I'm caring for
Qualities of a great Care Assistant
We recruit on personality – that's how we find so many wonderful people!
At Caremark, we don't worry if you have care experience or not. We are looking at you as a person, not the certificate you own. What's more, if you're successfull, we'll provide the training.
We welcome people into our family who have warm hearts. Someone with a caring nature. Do you see the best in everyone? Have patience and the aptitude to stay calm under pressure? Do you bring joy and cheer people? Whether you're looking to fill a few hours a week, or work full-time and build your career, we have an opportunity for you.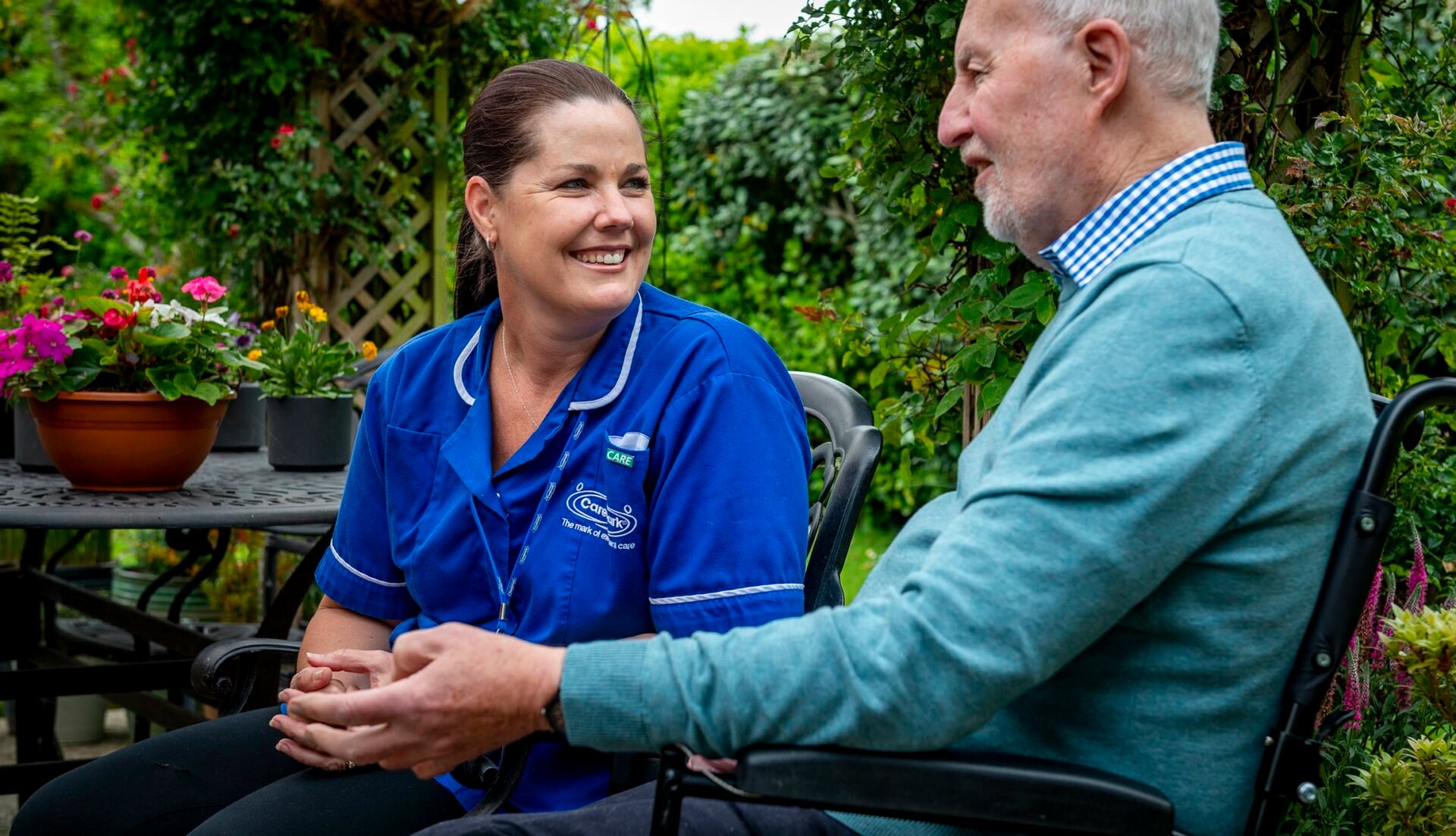 I am always smiling as I feel I have the greatest job in the whole world!
Work with us part-time or full-time, but please, stay for a life-time!
Join Caremark, one of the UK's leading home care providers.
Experience what it feels like to change people's lives through care.
A live-in care worker is a trained professional who lives with and provides 24/7 care to individuals who need help with their daily activities. Their duties include personal care, meal preparation, medication management, housekeeping, and companionship. They aim to provide the necessary support to enable their customers to live as independently and comfortably as possible.
To become a live-in care assistant, you will be provided with relevant training in health and social care. When applying you will need a valid criminal records check, a driving license (preferred), good communication skills, and references from previous employers.
According to current UK regulations, the national minimum wage for live-in care assistants is £10.42 per hour. The employee may offer higher rates depending on factors such as experience, qualifications, and location. It's important to note that pay rates vary depending on the employer, the individual's skills and qualifications, and the region of the UK.