Did you know that most computers have options built into them to make it easier for people with low or no vision to use them.
Click for information
COVID-19 Update

Caremark Croydon is fully operational and taking extra precautions to keep people safe
Coronavirus (Covid-19) statement
We continue to provide a full range of domiciliary care services. We constantly monitor the situation to ensure that we are working to the best available advice issued by the Government and other official bodies. Domiciliary care is a key worker occupation and we are recruiting. Please help us help our community.
We are accepting new referrals during Covid-19 Lockdown.
We are able to provide all care services as normal during the pandemic. This includes initial consultation(s) with the client, as well as on -going care visits from our fully trained care staff. Appropriate PPE is worn at all times by our care staff and we continue to follow official advice from the government.
Home care services in Croydon

Caremark (Croydon) can provide excellent quality home care for yourself or your loved ones. Most of us feel safer, more comfortable, and have peace of mind if we stay in the comfort of our own homes.
We recognize that care at home and assisted living allows people to maintain their independence and remain in charge of their lives in the familiar surroundings of their own home. We believe that everyone should have the right to choose to live in their own home and be given the care and assistance to do so as safely and securely as possible. Many of our clients enjoy the visits as they are able to build a positive relationship with their home carers.
We are proud of our dedicated home care team, supporting such a wide range of individuals. We provide home care services to adults and older people, those with physical disabilities, learning disabilities. We can also provide respite for carers of loved ones in need of a break. In fact, we cater to anyone who would benefit from help with things like:
• Help with personal care like washing & dressing
• Shopping & meal preparation
• Medication assistance and organizing
• Support with daily routines
• Socializing and leisure activities
• Accessing the community
Recommended useful contacts
We have produced a list of local contacts we hope you may find useful.
Find Out More >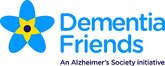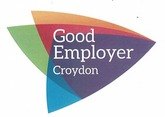 personal care, live-in home care, respite care, end of life care, medication assistance, home care, domiciliary care, care at home, palliative care, home care services, care for the elderly, croydon