Caremark Bromley
01689 825 305
International House, Office 15, Cray Avenue
,
Orpington
,
Kent
BR5 3RS
f :
01689 874 916
e :
bromley@caremark.co.uk

Jobs with Caremark
Find your perfect career in care
click here >
Home Care in Bromley
Caremark (Bromley) Home Care
We are looking to recruit Full and Part Time Care and Support workers within Bromley and local surrounding areas, offering competitive rates of pay. At Caremark we believe in delivering person centred care, to those who wish to remain living independently in their own homes.
Who we support
We provide personal, social and domestic support to a wide range of customers including:
Older people
Adults requiring
Dementia Care
Those requiring end of life support
Adults with Learning Difficulties
Adults with Physical Disabilities
The services we offer vary and can be arranged according to your exact needs. As an example, we provide companionship, sitting services, full-time care (Live-in Care or overnight support), shopping, light domestic help and meal preparation.
We work with every Customer and their loved ones to develop an individual and personalised home care plan that suits their needs. This can be as much as a 24 hour intensive support, or simply from 30 minutes of personal care and support. We are confident in delivering a quality service to all our Customers.
Our fully Trained and Qualified Care and Support Staff:
All our Care and Support Workers are fully trained in-house by our specialist trainer to the minimum requirements set out by CQC.
We also invest in further specialist training for all our Care and Support Staff in:
Dementia Training
Administering Medication
End of Life Care
QCF Level's 2 & 3
Key Skills
We inspire and support continuing professional development with all our staff.
Our help is only a phone call away...
If you or your loved ones would like to speak to someone about care and support in your home, or maybe you are interested in working within home care please call Caremark on 01689 825 305.
Working with you to promote and encourage your independence.
We are a supporter of The Learning Disability Coalition - where organisations work together to ensure that there is enough public funding for people with a learning disability to have the same chances and choices as everyone else.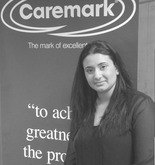 Come and meet the dedicated team
Managing Director
Sharon Dhillon
Managing Director Sharon previously worked as an Operations Manager for Royal Mail. Sharon has a wealth of experience in Management of large operations. She has set up Caremark (Bromley) in...
t : 01689825305
e : sharon.dhillon@caremark.co.uk
Latest news from Caremark Bromley
01 Sep 2017

World Alzheimer's Month is the international campaign every September to raise awareness and challenge the stigma that surrounds dementia. World Alzheimer's Month was launched in 2012. World Alzheimer's Day is on 21 September each year.
Read Full Article >
Thank you so much for everything you did for dad. You made his last few days more enjoyable and dignified than they may have been, and you have such a cheerful and courteous manner that it made a horrible experience more bearable. We appreciate your help so much and please keep doing what you do,...
read more testimonials >
---
Affiliates and Accreditations