Caremark Mid Sussex and Crawley
01444 455 800
Suite 3b, JYW House, Bridge Road
,
Haywards Heath
,
West Sussex
RH16 1UA
f :
01444 455 222
e :
midsussex@caremark.co.uk

Jobs with Caremark
Find your perfect career in care
click here >
Home Care in Mid Sussex and Crawley
Caremark (Mid Sussex and Crawley) Provide services in:
Personal care and support at home,
Domestic visits,
Companionship,
Medication prompting,
Bath visits
and lots more. We also specialise in 24 hour live-in care as an attractive alternative to a care home. Our highly trained and enthusiastic care team here at Caremark appreciate that beyond personal care, being part of the community and enjoying life is always highly beneficial to our customers' physical and mental well-being.
How we can help
Caremark Mid Sussex and Crawley provide services for adults who wish to continue to live in their own home but need care and support to make this possible. Our services are tailored to an individual clients needs and we have the flexibility to review care requirements as needs change.
Personal Care and Support

- Our friendly and professional care team are available to help with any personal requirements and our Field Care Supervisors work with our customers to create an ideal care plan to suit your individual needs.

Domestic Support

- Our team understand that outside of personal requirements, it is important for our customers to live in a clean and safe environment. In striving to achieve this high standard of independent living, we are available for shopping trips, cleaning etc.

Companionship

- It's all in the name! We appreciate that continuing interests, hobbies, fresh air, light activity, days out or just a conversation over a cup of tea are all beneficial to your physical and mental well-being. This support can include travel to work or to the shops or supporting you during a leisure activity. For example you may like some help to go swimming or to the cinema. Our care team can also cater for respite care to give regular family carers that well earned break.

Night Support

- We can provide care throughout the night either to provide constant support or comfort and reassurance within your home.

Habito, our 24 Hour Live-Care service

- We are available to provide live-in care and we will assess each customer's needs individually in order to provide you with a suitable care and support worker. As we are a local business, our care manager and supervisors will be in regular contact with you and your family to ensure the level of care provided is reaching all of your requirements. We also understand that your needs or wishes may change with time or circumstances and we therefore conduct regular reviews at your convenience.
Caremark Quality Assurance
Caremark Mid-Sussex is registered with The Care Quality Commission (CQC). You can print off our most
recent report
Local information
Our office is based near Haywards Heath in the centre of Mid Sussex. It's an ideal location as it allows us to provide care in the following areas:
Lindfield
Horsted Keynes
Ardingly

Wivelsfield
Wivelsfield Green






How to find us
Our Haywards Heath office is on the Bridge Road Industrial Estate. It is a 10 minute walk from Haywards Heath train station, and a 15 minute walk from the town centre.
A Note From the Managing Director Susan Hills and the Assistant Director Sarah Hatchard The Managing Director at Caremark Mid-Sussex is Susan Hills.
Susan has a vast amount of experience within the healthcare profession as a registered nurse and through obtaining a Bsc in Community Mental Health.
Susan draws upon her personal knowledge gained in working within the community with social workers, nurses and other health and social care professionals.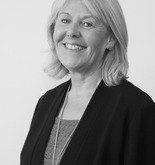 Come and meet the dedicated team
Managing Director
Sue Hills
I decided to buy a care business because I wanted a business that made a difference to people's lives. I worked in mental health for many years supporting clients in the community ranging from...
Latest news from Caremark Mid Sussex and Crawley
21 Nov 2017

We are currently looking for Community Carer's in the Burgess Hill area to work evenings and weekends.
Do you want to make a difference to the lives of people we care for?
Flexible working hours, full in house training provided, car drivers essential.
Contact Tania Carter on 01444 455800 or email: midsussex@caremark.co.uk for more details about this role.
Read Full Article >
Alina Gheorghe has been with Caremark for just over 4 weeks and has already received a lovely compliment from one of her customers. Our customer wanted to say how kind and helpful she found Alina and that she is very capable and always willing to go the extra mile for her.
read more testimonials >