Meet the Caremark Rotherham team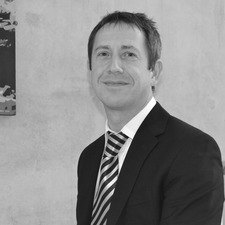 Mark McKenning
Operations Director
Mark and business partner, Andrew opened their first Caremark franchise in Barnsley in 2011.

Creating a Community Care service that delivered the highest standards of care possible, in order to improve the quality of life for individuals who choose to live an ordinary life at home and in their community, enjoying everyday activities.

Having developed this service to be one of the lead providers in the area, moved on from the Barnsley service in June 2019 to concentrate further on their Rotherham & Sheffield service which opened in 2016.

Over time we recognised a real need and requirement to support people with complex health conditions, to enable them to live a full and active ordinary life in their own community and home.

Caremark's Complex Care Needs service is now well established and supports many people with a diverse range of disabilities and complex health conditions. Supporting people at home, in the community, on short breaks and holidays, in educational & work settings and to enjoy social activities and interests.

Their service has a proven track record of supporting a wide range of short and long term complex care conditions and a reputation for delivering excellence across all aspects of case management. The organisations ethos is 'if we can find a way to provide safe and effective support, then we will do so'.

The service has an experience in developing, mobilising and implementing large-scale, managed service care provision.
We are delighted to have established our service further supporting children and young adults across Rotherham & Sheffield with our knowledgeable complex care team. We remain committed to further develop our service, providing choice and control for the people we support.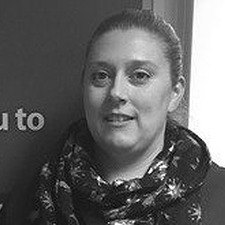 Diane Taylor
Complex Care Manager
Diane joined our Complex care team as Care Manager in 2017- and subsequently became registered with the CQC for our Complex service.

Our complex service provides support to children and young people, who choose to remain living in their own home- individuals with conditions such as autism, cerebral palsy, mental health, ABI and spinal injuries.

Diane has been involved in care since 1997, when she started her career with Sheffield City Council, more recently she managed a large support team who provided support to people with learning disabilities within Sheffield.

Diane's main responsibilities are to ensure the safe and compliant service delivery to people supported within a dedicated team and to effectively lead and support our Care Assistants that deliver that support. We are delighted to have Diane in our team, she has extensive experience in community care.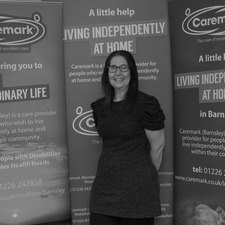 Sharon Callan
Finance Administrator
Sharon joined the Caremark Team back in 2011 as one of our very first Care & Support Worker's, she made an immediate impact with her Clients and colleagues alike, she proved herself to be reliable, intelligent and caring. Sharon promoted into our first Care Coordinator role, she has a tremendous eye for detail and has an expert understanding of our operating platform and our organisations processes.

Following a short break from the company, Sharon returned on a temporary basis to support some system testing and training on our IT solution. Sharon's previous accounts and Caremark systems experience has enabled her to progress again into a Finance Administrator role joining our Finance team, she now leads on financial and payroll matters. Sharon is based at our Rotherham office and has full finance responsibilities across the Rotherham and Sheffield services.

"I was ready to accept a new challenge and have now settled into my new role which I thoroughly enjoy. Everyone has supported me and I am still learning along the way and I look forward to many more years at Caremark" - Sharon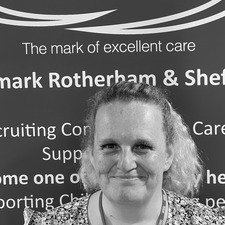 Kirsty Vickers
Field Care Supervisor
Kirsty is an experienced and qualified health care practitioner, her role in our organisation is that of Case Leader.
Kirsty leads a team of our Support Workers and has a defined client group which she has an extensive knowledge of our clients care needs and requirements together with their aspirations and goals.
Kirsty joined us as a Support Worker and delivered exceptional care to her client- she lives and breathes for her clients and absolutely embodies care excellence- she is incredible. We are proud to have Kirsty in our team.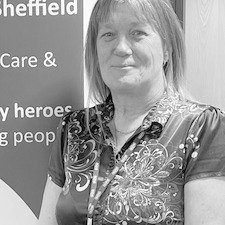 Donna Brearley
Other
Coordination & Compliance Officer
Donna has an extensive Care & Support background, she is from Sheffield and has worked in community care in both Sheffield and Rotherham over the last 20 years, in Coordination and Lead roles.
Donna has brought a wealth of experience to our team- her role is two fold- to ensure our highly trained Support Workers are well matched and permanently allocated to their client and also enjoy a rolling rota, ensuring they have a healthy work/life balance, through good coordination. Donna also supports our services compliance and is conversant with regulatory standards from the Care Quality Commission through to Caremark Limited.
Donna understands the importance of good communication and engagement and ensures our team are listened to and kept informed of any changes.
We are delighted to have Donna in our team- not only has she brought valuable experience to this role, she has also brought great energy!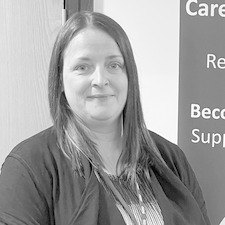 Louise Clarke
Other
Assessment & Recruitment Officer
Louise is and advanced health care practitioner in her own right- she has previously worked in the rapid response team, residential settings and also led a homecare service. Louise brings with her a real understanding of people- both clients and staff and a passion to deliver excellent care.
Louise's role is two fold, she undertakes our initial client assessment and from this she builds a unique and detailed client care plan and ensure this is is regularly updated. Louise is also responsible for the safe recruitment and training of our Support Workers. Having met the clients she will match our staff to the client to ensure we provide the very best service and ensure the relationship starts well and is allowed to flourish. Louise has a strong understanding of regulatory requirements and has worked closely with multi disciplinary teams.
We are thrilled Louise is part of our team, she has an excellent background and passionately cares about people.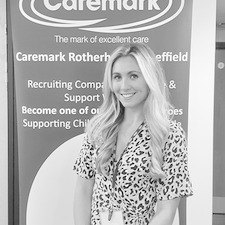 Charlotte Rowney
Charlotte is our Clinical Lead- she has an excellent Nursing background having worked at the Sheffield Children's Hospital as a paediatric Nurse before joining our organisation.
Charlotte is a key member of our management team, she works closely with our Registered Care Manager and also with our Case Leaders to ensure the care and support we provide is tailored to meet our clients clinical needs, helping them achieve their outcomes and goals and our staff are well trained and competent in their practice.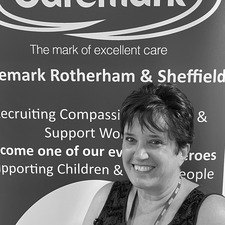 Jacqueline Burns
Field Care Supervisor
Jacquie is a Case Leader in our organisation, her role is based in the community, she has a defined group of clients who she has a detailed knowledge of their care and support needs. Jacquie support and guides our Support Workers and ensures that the service we provide is helping our clients achieve their goals and Thrive. Jacquie is an experienced health care professional and genuinely cares about her clients and her staff.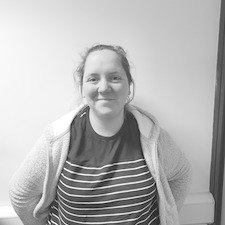 Hannah McMillan
Other
Hannah joined us as Clinical Lead, she is a qualified Nurse who has experience in nursing Children and Adults across settings which include hospitals and community. Her role has recently changed and is now providing us with ongoing support as and when needed- she is an exemplary individuals who continues to make a huge contribution to our service.
Dr Kate Allatt
Other
Community Engagement Officer - We are delighted to work with Dr Kate Allatt.

Kate started working with us here at Caremark Rotherham and Sheffield in late 2020. Our working relationship with Kate developed after she delivered some exceptional training sessions to our support workers which drew from her own experiences (Kate was the original Locked In following a Stroke). Kate has a wonderful story to tell which leads others to be inspired and also how to thrive within themselves.

Shortly after the training sessions were delivered to our support workers, we realised Kate is someone we would love to join our team, Kate started working closely with us as our Community Engagement Officer - Kate loves to know what is going on out and about in our community and has built some really strong relationships with our Caremark team.

If you are interested in hearing Kate's story, click on the link - https://youtu.be/CRjoAt9k5lE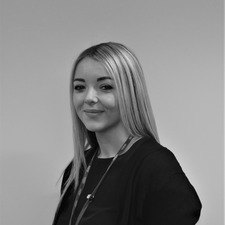 Terri Wall
Other
Operations Officer
Terri holds the position of Operations Officer within our organisation, this is a key role and includes strategies, finance, training and compliance. Terri has worked in our team for over 8 years and has a tremendous understanding of our client base and the exceptional work our staff undertake.