Caremark Pulborough
01798 873 550
Unit 4, The Colonnades, 17 London Road
,
Pulborough
,
West Sussex
RH20 1AS
f :
01798 873 121
e :
pulboroughcarers@caremark.co.uk

Jobs with Caremark
Find your perfect career in care
click here >
Home Care in Pulborough
If you are looking to find someone to help you with care at home to maintain your independence and enjoy the life you want to lead, Caremark (Pulborough) can help.
From our office in Pulborough, we offer care and support to anyone living in the town and surrounding areas of West Sussex including:
We offer local care services and home care support to help you continue to enjoy life to its fullest. Our friendly Care and Support Workers can help with the personal things like day-to-day domestic tasks such as cleaning and shopping as well as your personal care.
Our care at home services
Caremark (Pulborough) offers home care support services to any adult looking for care, support and assistance to continue living at home safely and comfortably in or around Pulborough.
Find out more about home care in Pulborough
If you would like to speak to someone about the home care support you are looking for, contact our Pulborough office If you are or would like to be an exceptional Care Worker interested in finding and applying for Care Worker jobs in Pulborough please use our Pulborough Care Worker job search.
Home care choices in Pulborough
At Caremark we understand that some of the daily routines many people take for granted can become difficult or restrictive. We are here to help you remain independent at home and continue to enjoy life to its fullest.
Our home care support services not only help you with care at home but can also extend to supporting you in the community, assisting in your sense of inclusion and well being.
Home care support offered by Caremark is truly flexible and can be tailored to suit you and your family's needs
We have an extremely broad range of care services ranging from something as little as some companionship whilst walking the dog, to 24 hour live-in support and help with your personal care.
Home care assurance
We realise that some people may feel worried about their safety or their dignity when it comes to needing home care. We always listen carefully to your wishes and needs and indeed have helped many Customers form lasting friendships with their Care and Support Workers.
Caremark (Pulborough) is registered with the Care Quality Commission (CQC) who regulate the standards for all care providers. These standards ensure the quality of personal care and support provided to people living in their own home. The policies and procedures Caremark (Pulborough) has in place comply with and exceed these standards.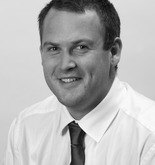 Come and meet the dedicated team
Commercial Manager
James Lewis
e : james.lewis@caremarklimited.co.uk
Latest news from Caremark Pulborough
06 Sep 2017

Three Extra Care Schemes in areas of West Sussex will soon be having care provided by Caremark (Pulborough) following our success in winning Tenders for the various schemes.
Read Full Article >
Since my son was discharged from hospital after a PE, he has MS, we have had our first experience with Caremark. They have proved to be lifeline for my husband, myself and of course David. They endeavoured to provide a carer who suited him, as originally he wasn't keen to have this personal care at...
read more testimonials >
---
Affiliates and Accreditations