Live In Care Hertfordshire (East)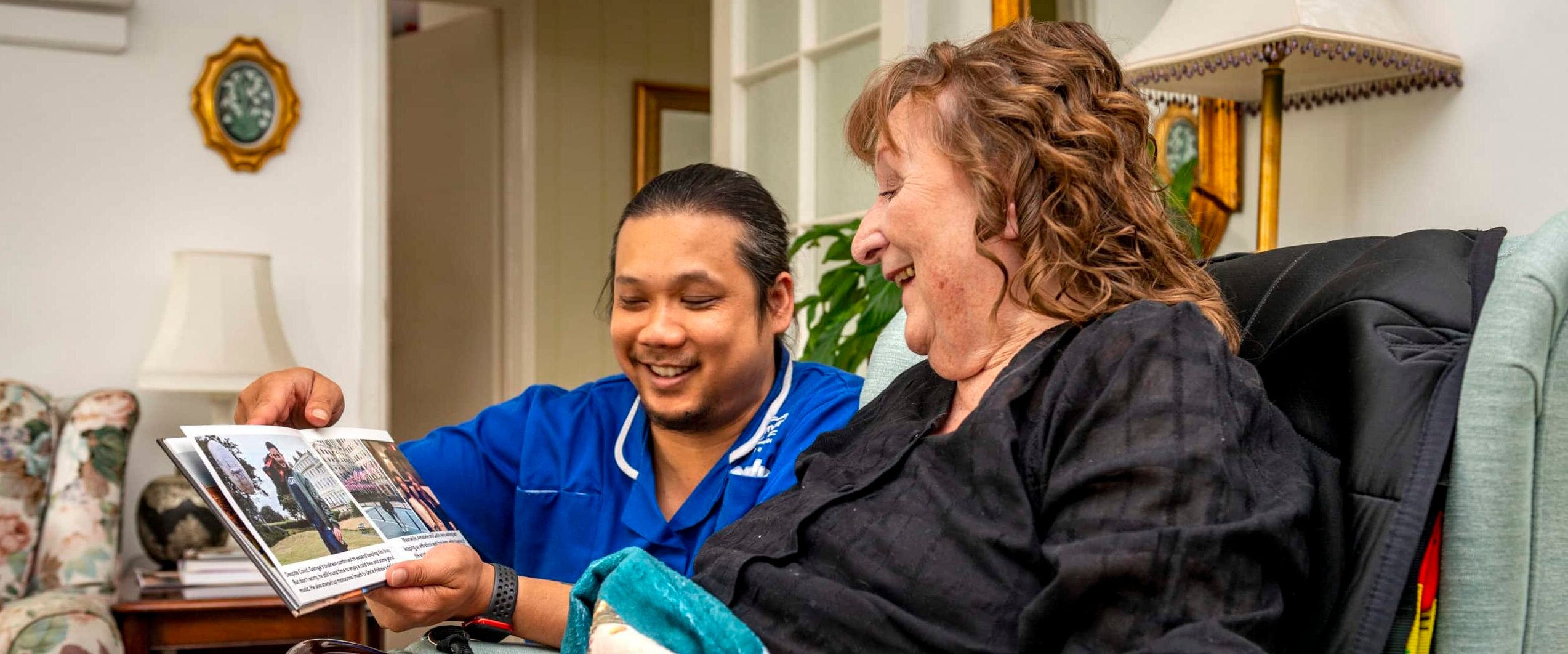 Are you looking for Live-In Care services in Hertfordshire (East) and Broxbourne? Read on and learn about what we do at Caremark and how we can help you gain independence and remain living in your own home.
What is Live-in Care?
Live-in care is a type of home care service where a professional care assistant lives with the customer in their own home to provide assistance with daily activities. This includes tasks such as personal hygiene, meal preparation, medication management, and mobility support. Live in care can be an ideal solution for elderly individuals or those with disabilities who require constant support but prefer to stay in their own homes.
In Hertfordshire (East) & Broxbourne, there are many live-in care services available that offer 24/7 support for customers. These services are provided by highly trained care assistants who are experienced in working with people of different ages and needs. The care assistants not only provide practical help but also emotional support, companionship and reassurance to the customers.
One of the biggest advantages of live-in care in Hertfordshire (East) & Broxbourne is that it allows individuals to maintain their independence while receiving the necessary assistance they need. It also provides peace of mind for family members who may not be able to provide full-time care themselves. With live-in care services readily available in Hertfordshire (East) & Broxbourne, families can rest easy knowing that their loved ones are always taken care of by trained professionals.
Live-in care services are becoming increasingly popular as an alternative to traditional residential care for elderly and disabled people. Caremark in Hertfordshire (East) & Broxbourne has a number of specialist providers offering live-in care services for those who require additional support with daily tasks and activities. Live-in care is an ideal solution for those who wish to remain independent and enjoy the comfort of their own home, but need the extra help of a dedicated care professional.
Who Would Benefit from Live-In Care in Hertfordshire (East)?
This service can be a suitable option for individuals who have a wide range of needs, including older people, individuals with disabilities, individuals recovering from an illness or injury, and individuals with chronic conditions. It can provide a more personalized and flexible approach to care than other types of care services, as the care assistant is able to provide one-on-one support tailored to the specific needs of the individual.
How Much Does Live-In Care Cost in East Hertfordshire?
The cost of live-in care can vary depending on a number of factors, including the level of care needed. In the United Kingdom, live-in care can cost between £800 and £1,500 per week.
It's important to note that live-in care is often more expensive than other types of care, such as assisted living or nursing home care. However, it can also provide a higher level of personalized care and support for those who wish to remain in their own homes.
Contact Us – 01920733026
Local Authority Support in the UK
Live-in care services are becoming increasingly popular in Hertfordshire, with many families opting for this option over residential care homes. Local authorities in the area offer support through the adult social care team, who can provide information and advice on funding options for live-in care. These services aim to help individuals remain independent and living at home for as long as possible.
Broxbourne residents can also benefit from local authority support through the council's Adult Social Care service. This includes assessments to determine individual needs and eligibility for funding toward live-in care services. The council also provides a range of other support services, such as equipment loans and adaptations to make homes more accessible.
Overall, local authority support in Hertfordshire and Broxbourne plays a crucial role in ensuring that those who require live-in care have access to necessary resources and assistance. Families can feel reassured knowing that they have access to valuable information about funding options and additional support available from their local councils.