Meet the Caremark Dartford and Gravesham team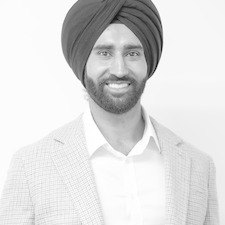 Raspinder Singh
Managing Director
Having worked several years in the City, Raspinder to leave the finance world accounting background, whilst the industry has taught him vital business skills, it just wasn't for him. "I really wanted to do something which resonated closely with my religion and belief in helping others". Having ventured into the home care industry and opening the Gravesend office in 2018, Caremark Dartford and Gravesham has come along way and now an award winning home care provider.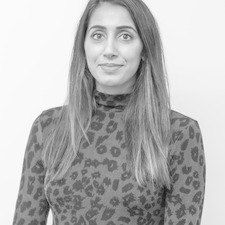 Gursh Baryah
Managing Director
WHAT IS YOUR BACKGROUND AND EXPERIENCE PRIOR TO WORKING AT CAREMARK?

After several years working in the Insurance industry, I recently left the City to join the Caremark team. I have a broad range of technical and operational knowledge, including extensive Client Relationship Management experience. Working for a large multinational organisation in a variety of roles, I have learned many transferrable skills and I am looking forward to applying these to effect positive change within the Care Sector.

WHAT IS YOUR CURRENT ROLE AND WHAT DO YOU ENJOY ABOUT IT?

As one of the director's of the business, I work closely with Raspinder on our business strategy. We are always looking to ensure we excel in the service we deliver to our client's and my primary focus is on the marketing and recruitment strategies to promote business development. I always want to make a positive difference and going forward, we are hoping to engage more with the local community and charities to support those in need.


WHAT HOBBIES OR ACTIVITIES DO YOU ENJOY DOING OUTSIDE OF WORK?

I love keeping active and I'm a massive foodie... cooking and eating! I also enjoy keeping up my Spanish and have lessons once a week.

A FUN FACT ABOUT YOURSELF

I lived in Prague for a year as part of a University exchange programme.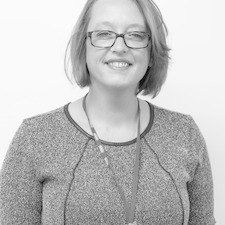 Kerry Lavallin
Care Manager
Kerry has worked in Health and Social Care in the Dartford and Gravesham area for over 10 years. Having worked for a range of health care providers such as hospitals, home care, rapid response and complex care services. Kerry brings a wealth of experience and knowledge to the team and is known for warming nature, something that touches the hearts of both of our carers and clients.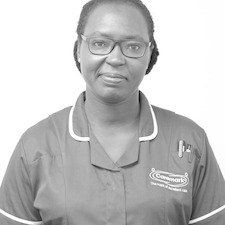 Elizabeth Abedi
Field Care Supervisor
WHAT IS YOUR BACKGROUND AND EXPERIENCE PRIOR TO WORKING AT CAREMARK?

I have carried out numerous roles prior to working at Caremark, including customer services, childminding and also parents and teachers group (PTA) secretary.

WHAT IS YOUR CURRENT ROLE AND WHAT DO YOU ENJOY ABOUT IT?

I currently work as a Field Care Supervisor and love putting a smile on my clients face, ensuring they are as comfortable as possible. I enjoy meeting new people and learning, especially from the elderly.

WHAT HOBBIES OR ACTIVITIES DO YOU ENJOY DOING OUTSIDE OF WORK?

In my spare time I enjoy crafts like knitting, crochet and card marking. I am a keen netball player and love listening to gospel, country and soul music. I also enjoy cooking for the family and trying new foods.

A FUN FACT ABOUT YOURSELF

Not really a fact, but facts... I am always ready to learn and take on a challenge to the best of my abilities. A good listener, who appreciates life. I am caring and will always give people a chance.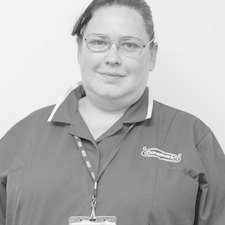 Amelia Rayfield
Field Care Supervisor
Amelia has been with the business since 2018, working as a care assistant. Having worked in care for several years Amelia felt like it was the right time to step into a management role and expand her learning and development.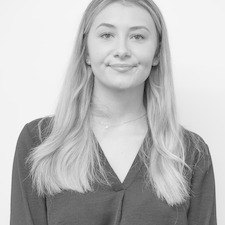 Abbie Ellis
Field Care Supervisor
Abbie joined the Dartford and Gravesham office, having worked for several other home care providers within various roles. Having originally worked as a care assistant, Abbie has acquired a broad set of skill sets that really suit her supervisory position within Caremark. Abbie makes a great asset to the team and looks forward to supporting her colleagues that work in the community.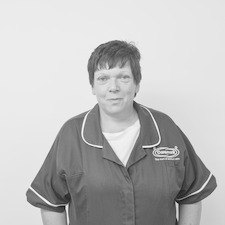 Christine Jenkins
Care Co-ordinator
Christine has joined the management team shortly after working as a carer with Caremark. Having previous experience with a managerial role within a care home, she brings a wealth of experience to the team.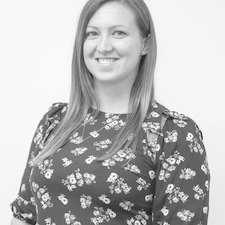 Caitlyn Fourie
Care Co-ordinator
Caitlyn joined the business during the pandemic and has become a wonderful asset to the team. She joined the management team in the summer of 21 and has built wonderful relationships with the care team. She is a keen hockey player and Crossfit enthusiast. Caitlyn was born and bred in South Africa and we appreciate the diversity she brings to the team.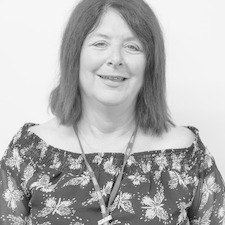 Karen German
Other
WHAT IS YOUR BACKGROUND AND EXPERIENCE PRIOR TO WORKING AT CAREMARK?

After looking after both my parents until they passed away, I decided to go into Care, starting my career with Carewatch (Bexley) for 2 years, gaining my NVQ 2 and 3. I decided I wanted a change and joined a care home called Sunrise in Sidcup in the Dementia unit which I loved, acquiring significant medication experience and becoming the Lead for Care Wellbeing.

After working in the Care Home, I moved back into the community and joined Alzheimer's & Dementia Support Services (ADSS) in Northfleet where I started training carers. Whilst here I competed the PTILL, enabling me to teach other carers, and did other roles in ADSS where I learned so much more about medication and diagnoses of patients that would be suitable for ADSS. I have also completed my Level 3 in Dementia Care, where the training was run by Buzz Loveday who has written books and run lectures on Dementia. I also still go to a client on a Saturday morning and have been visiting this client and her family for nearly 9 years.

WHAT IS YOUR CURRENT ROLE AND WHAT DO YOU ENJOY ABOUT IT?

In February 2020 I joined Caremark in Gravesend as the HR and Recruitment Coordinator; my responsibilities include interviewing and training successful candidates, as well as running refresher training for existing carers. Training is my passion and I want to provide Caremark with the best carers who are trained to national standards and have the confidence to provide exceptional care to all our clients. I always make myself available to support the carers out in the community.

WHAT HOBBIES OR ACTIVITIES DO YOU ENJOY DOING OUTSIDE OF WORK?

Spending time with my partner, grandchildren and my cat.

FUN FACT ABOUT YOURSELF

Despite my name, I wasn't actually born in Germany!