Caremark Barnsley
01226 242 858
Unit 8b Redbrook Business Park, Wilthorpe Road
,
Barnsley
,
South Yorkshire
S75 1JN
f :
01226 248 016
e :
barnsley@caremark.co.uk

Jobs with Caremark
Find your perfect career in care
click here >
Home Care in Barnsley
Caremark (Barnsley) is a home care provider, offering domiciliary care and support services, including 24-hour live-in care, to people who wish to remain living independently at home and within their community.
Based in Barnsley, we offer support to people across the Barnsley Borough, employing over 140 dedicated Care & Support Workers.
Our staff are undergo a rigorous practical and theoretical training program, delivered by an accredited Trainer, together with Field based care practice observations of care practice which includes moving & handling people. No member of staff will support any Customer until they have completed their training and signed off as being competent, we take our staff training very seriously.
We are a preferred provider of care for Barnsley Metropolitan Borough Council, we also support many people who approach us on a privately-funded basis, through individual budgets and direct payments.
Who we support:
Caremark (Barnsley) offers care and support to children, young people and adults who require care but wish to continue living at home safely and comfortably. We provide care for a range of groups, our service supports individuals with physical and learning disabilities, sensory impairments, dementia, mental health conditions and specific conditions such as Autistic Spectrum Disorder, we work with older people, young adults and children.
We have a successful track record in the delivery of person-centred, compassionate care. Our approach to care has been built on the foundations of 'Putting People First' and the drive towards personalisation. The fundamental aim of our service is to put our Customer at the heart of everything we do, whilst supporting Service Users with both high and low incidence of need. Our Customers may be self-funders, individuals on virtual or personal budgets and direct payments, in addition to local authority arranged care.
Please click on
additional services
to find out in more detail about how we could help you.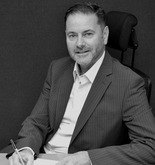 Come and meet the dedicated team
Business Director
Andrew Peace
Andrew had the vision to create a home care service in Barnsley that delivered the highest standards of care possible in order to improve the quality of life for individuals who choose to remain...
t : 01226 242858
e : andrew.peace@caremark.co.uk
Latest news from Caremark Barnsley
10 Feb 2018

We would like to take this opportunity to update our Care & Support Workers of our Registered Care Manager, Lesley Tattershall's departure from our organization.
Lesley decided to leave Caremark having worked for us since 2016, Lesley left the organization on Friday 9th February 2018.
We would all like to wish Lesley every success and happiness with her future career, she leaves with our best wishes.
We are currently recruiting to fill the Registered Care Manager position and have met with a number of exceptional candidates- we will keep you advised of our new Registered Care Manager's name and start date as we make our decision.
In the short term Mark and Andrew, the Directors, will have more day to day operational involvement, supported by our wonderful team; Carol, Vicky, Michelle, Jill, Natasha, Jason, Nikki, Terri, Jade, Spencer and Joanne.
Read Full Article >
We came to Caremark by chance, after a largely unpleasant experience with another care provider. The difference between the old carers and Caremark was immediate. The staff were far more professional and caring. There were never any issues while we were with them. Of course there is always the...
read more testimonials >
---
Affiliates and Accreditations