Caremark Barnsley
01226 242 858
Unit 8b Redbrook Business Park, Wilthorpe Road
,
Barnsley
,
South Yorkshire
S75 1JN
f :
01226 248 016
e :
barnsley@caremark.co.uk

Jobs with Caremark
Find your perfect career in care
click here >
Home Care in Barnsley
Caremark (Barnsley) is a home care provider, offering domiciliary care and support services, including 24-hour live-in care, to people who wish to remain living independently at home and within their community.
Based in Barnsley, we offer support to people across the Barnsley Borough, employing over 140 dedicated Care & Support Workers.
Our staff are undergo a rigorous practical and theoretical training program, delivered by an accredited Trainer, together with Field based care practice observations of care practice which includes moving & handling people. No member of staff will support any Customer until they have completed their training and signed off as being competent, we take our staff training very seriously.
We are a preferred provider of care for Barnsley Metropolitan Borough Council, we also support many people who approach us on a privately-funded basis, through individual budgets and direct payments.
Who we support:
Caremark (Barnsley) offers care and support to children, young people and adults who require care but wish to continue living at home safely and comfortably. We provide care for a range of groups, our service supports individuals with physical and learning disabilities, sensory impairments, dementia, mental health conditions and specific conditions such as Autistic Spectrum Disorder, we work with older people, young adults and children.
We have a successful track record in the delivery of person-centred, compassionate care. Our approach to care has been built on the foundations of 'Putting People First' and the drive towards personalisation. The fundamental aim of our service is to put our Customer at the heart of everything we do, whilst supporting Service Users with both high and low incidence of need. Our Customers may be self-funders, individuals on virtual or personal budgets and direct payments, in addition to local authority arranged care.
Please click on
additional services
to find out in more detail about how we could help you.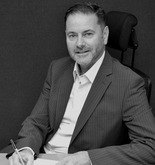 Come and meet the dedicated team
Business Director
Andrew Peace
Andrew had the vision to create a home care service in Barnsley that delivered the highest standards of care possible in order to improve the quality of life for individuals who choose to remain...
t : 01226 242858
e : barnsley@caremark.co.uk
Latest news from Caremark Barnsley
07 Mar 2018

We are delighted to welcome back Sue Nicholson to our team. Sue has re-joined our service as a Field Care Supervisor a position that she has held before at Caremark Barnsley.
Read Full Article >
To 'ALL' the staff at Caremark Barnsley.... Thank you for your kindness and caring over the years for my mother AW A special thank you to Karen, my mothers carer, who tirelessly visited my mother while she was in hospital and later in respite.
read more testimonials >
---
Affiliates and Accreditations