Caremark Oldham
0161 627 0891
Unit 7a - Ground Floor, County End Business Centre, Jackson Street
,
Springhead
,
Oldham
OL4 4TZ
f :
01616 271 083
e :
oldham@caremark.co.uk

Jobs with Caremark
Find your perfect career in care
click here >
Home Care in Oldham
Caremark Oldham is a high quality care company renowned for providing a person-centred, compassionate care service with a team that endeavours to go above and beyond.
Caremark (Oldham) provides quality care & support in the areas listed below:
Following our registration with the Care Quality Commission in September 2011 we took on the 'Daisy Mark' accreditation through the NHS. Caremark (Oldham) were the first home care company to sign up to this challenge throughout Oldham & Tameside. The Daisy Accreditation is about demonstrating to our customers that we deliver care with dignity and respect.
We then went on to win The One Oldham Business Start-Up award for 2012 which we're very proud of and realise this would not be possible without our hardworking Care & Support Workers who are the 'face' of our business.
We are delighted to have reached our first year milestone and would like to say a big 'Thank You' to every member of the staff team for their contribution towards making this year such a success.
We are passionate about the quality of our provision and are proud of our dedicated Care & Support Workers who are always prepared to 'go the extra mile' to ensure the well-being of our customers. We have come a long way in our first year and we look forward to building and developing our future service.
Home care services in Oldham and Tameside
Are you looking for someone to help you with care at home or in your local community to maintain your independence and enjoy life? Caremark (Oldham & Tameside) can help.
At Caremark we offer local care services at home and in the local community to help you continue to enjoy life to its fullest. Our friendly reliable Care and Support Workers can help in many ways, such as day-to-day domestic tasks - cleaning, shopping, preparation of light meals and general companionship as well as your personal care.
Our service to you
Our care at home service are available to all members of the local community and includes children, young people and adults.
Caremark (Oldham & Tameside) believes that all individuals in receipt of home care should receive high quality care and support that promotes their independence, dignity and protects their human rights.
Caremark ensures that customers develop a professional and supportive relationship with their Care and Support Worker, where independence and dignity can be promoted. This is done by our Field Care Supervisor personally introducing the customer's Care and Support Worker to them at the first visit and then 'permanently allocating' the Care and Support Worker to their visits.
All Care and Support Workers are 'matched' to the needs of the customer and are provided with specialist training, where applicable, to ensure they can support their customer with their individual needs and requirements.
A detailed initial assessment is conducted with every customer to establish their needs, preferences, likes and dislikes.
Caremark (Oldham and Tameside) are currently undergoing the 'Daisy Mark' accreditation scheme which demonstrates to our customers that we deliver care with dignity and respect.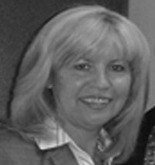 Come and meet the dedicated team
Managing Director
Stephanie Doherty
e : stephanie.doherty@caremark.co.uk
Latest news from Caremark Oldham
16 May 2017

Local businesswoman awarded Volunteer of the Year for Manchester Giants Junior Basketball Club
Read Full Article >
I really enjoy working for Caremark. I love helping different people on a daily basis and doing different things. My colleagues are all very nice and we make a good team.
read more testimonials >
---
Affiliates and Accreditations