Sunil Keshwala
Managing Director
Sunil has a degree in Pharmaceutical Science and Chemistry. He has spent a number of years working within Quality, Analytical and Developmental functions within the Pharmaceutical and Fast Moving Consumer Goods sector. He has excellent knowledge of developing and implementing Quality Management Systems which have been verified by the Medicines and Healthcare Products Regulatory Agency and International Organization for Standardisation.
"I will use my passion for Quality to ensure all my Service Users receive the Highest Quality of Care that they expect to receive from Caremark"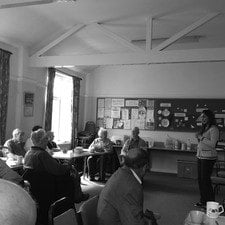 Visha Keshwala
Managing Director
Visha has a degree in (LLB) Law. She has extensive knowledge of the Care Industry gained through many years of working as a carer in Care Homes and Domiciliary Care. Her aim in life has always been to help others and that's exactly what she strives to achieve in her role as a Registered Care Manager / Director. Her Passion and Ambition for the Care Industry will be an Invaluable Asset to our Service Users and Staff.
"I want to make a difference in people's lives, given the bad press the Care Industry receives from time to time I want all of my Service Users and Staff to say, I'm glad I chose Caremark"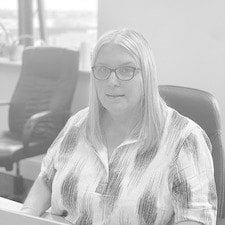 Joanne Caney
Registered Care Manager
Jo joined Caremark as a Care and Support Worker in February 2016. She has rapidly progressed through the ranks of Field Care Supervisor and Care Co-Ordinator before being promoted to Care Manager and most Recently Registered Care Manager. Jo is a highly motivated and an experienced manager with over 26 years' experience in Early Years and Adult Care. Jo brings an incredible amount of positivity and professionalism to the team.
"I am passionate about the work I do and I want to be able to support all of our customers to be able to achieve their goals and aspirations whilst living in their own homes".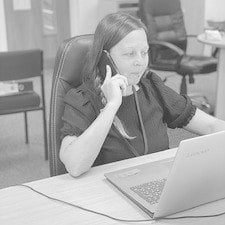 Tracy Gritt
Training and Recruitment officer
Tracy joined Caremark in October 2017 as the FCS, with a range of experience in care, special needs and early years. Tracy has a degree in early childhood studies and a Level 3 certificate in health and social care. Tracy has a passion for helping people and is dedicated to making a difference in everyday life.
Tracy is driven in going the extra mile for all the customers and carers and has shown compassion and empathy in all her work with Caremark HBB.
Tracy has also gained experience working in the Caremark (Hinckley, Bosworth & Blaby) office by assisting the team with preparing the rota's and keeping our records up to date.
"I strive to put my passion into providing and delivering the best person centred care to all our customers and carers to meet their changing needs."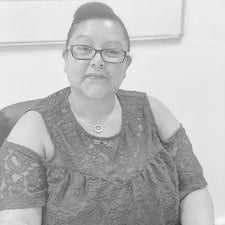 Hayley Bourne
HR & Business Administrator
Hayley has worked within the Care Industry for over 20 years.
She started work as a Care Assistant which she really enjoyed. Delivering care to customers and supporting them to maintain their independence as much as possible was something that she has always been passionate about.
Hayley progressed within her career and became a Team Leader and then a Registered Care Manager which she loved. Being able to see customers develop and shape their own care and support was something she found amazing to be part of.
Hayley joined the expanding team at Caremark Hinckley, Bosworth, Blaby & Leicester in June 2018 .
Hayley's role as Office Manager can be quite varied, enabling her to still maintain links to customers which is the reason she began working in the Care Industry.
Having worked as a carer and having managed people, enables Hayley to bring a wealth of experience to the team.
Reach out to us today – the Caremark Hinckley, Blaby & Bosworth team are ready to answer your questions.