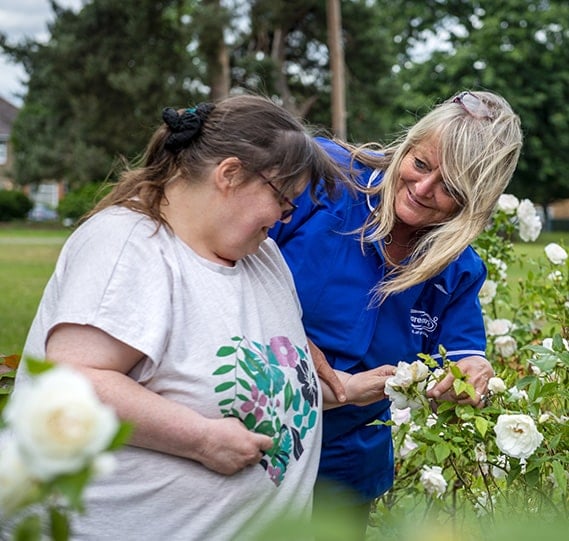 Useful Home Care Contacts in Epsom, Ewell, Reigate & Banstead
Below is a list of contacts we hope you may find useful. If you are a charity or support group in Surrey and would like to be listed here please contact 01372 417439. We would also like to hear from you if you work in beauty/hairdressing or wellbeing and are skilled in working with people with healthcare needs. We will meet with you personally before listing your service.
Charities
T: 01737 352156
www.ageconcernbanstead.org.uk
T: 01372 732456
www.ageconcernepsom.org.uk 
www.agespace.org 
Contact through website
T: 0333 150 3456
www.alzheimers.org.uk
T: 0808 8080000
www.macmillan.org.uk 
T: 01604 250505
E: enquiries@mndassociation.org
www.mndassociation.org
T: 01737 780610
www.mha.org.uk
email contact through website
This organisation supports older people to maintain their independence and live more fulfilled lives.
They offer befriending, lunch clubs, assisted shopping, activity and friendship sessions.
T: 01737 552160
Email: admin@smchipstead.org
www.stmargaretchipstead.org
Renewed Hope is a charity which exists to provide practical solutions and emotional support to the homeless, vulnerable of East Surrey.  This includes: serving meals, offering shelter, clothing and assistance in finding housing and employment.
T: 01737 779979
www.ymcaeastsurrey.org.uk
email: reception@ymcaeastsurrey.org.uk
YMCA East Surrey has been supporting the local community since 1871.  They say "We help people to believe in themselves, support them to achieve their goals and inspire them to be the best they can be providing services that focus on those who are vulnerable, have a disability or face disadvantage
Groups for children
T: 020 8 643 7764
email through website
www.diamondcentre.org.uk
The Diamond Riding Centre for Disabled Riders is a registered charity, which provides unique facilities to benefit disabled children and adults by having regular contact with horses.
T: 020 7239 7535
email through website
www.familyandchildcaretrust.org
A registered charity which aims to make the UK a better place for families, through research, campaigning and information provision, and working with government, employers and parents to reduce pressures on family life
T: 020 8974 5931
info@momentumcharity.org
www.momentumcharity.org
Supporting families across SW London, Surrey and Sussex whose children are facing cancer or a life-challenging condition.  They say "We're there whatever the outcome, as long as needed, so that no family has to cope alone
Founded in 2004 by a group of parents, Scampps in Surrey supports children and their families with financial assistance for specialist equipment.  These include: trikes, bikes, specialist car seats, hearing equipment, sensory toys and much more.
Support Groups
T: 01372 375400
info@maryfrancestrust.org.uk
www.maryfrancestrust.org.uk
Online and face to face support groups for wellbeing in Surrey.
Campaigns to reduce the stigma of mental health issues
enquiries@rru3a.org.uk
website@rru3a.org.uk
U3A movement is a unique and exciting organisation which provides life-enhancing and life-changing opportunities for retired and semi-retired people.  They come together to learn together.
Other Contacts
T: 01372 735735
www.epsom-sthelier.nhs.uk
T: 01737 768511
www.surreyandsussex.nhs.uk 
T: 01372 732000
www.epsom-ewell.gov.uk
T: 0345 6009009
W: surreycc.gov.uk 
T: 01737 768511
www.surreyandsussex.nhs.uk