Meet the Caremark Epsom & Ewell, Reigate and Banstead team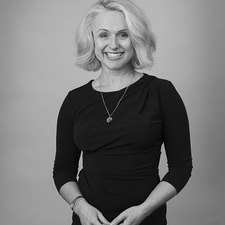 Debbie Binner
Other
Leading our team is Debbie Binner, an international business woman, who runs a number of companies in the healthcare space. She leads our team with the same professionalism, passion and empathy that she is so well known for in other sectors. The company was set up by Debbie's husband Simon in 2013. Sadly Simon died, after a diagnosis of Motor Neurone Disease, in 2015. Debbie says: "We saw firsthand how great care can make such a difference, even in the most awful circumstances. The people who cared for my husband still work for us now. Like all of our staff they are hand picked for their expertise and compassion. It's how we have built such a wonderful and successful company. We see our staff and clients as part of our extended family, our people are the most precious thing that we have and are at the absolute heart of everything that we do."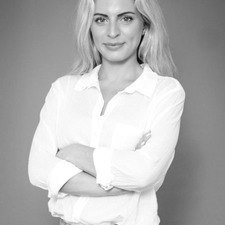 Hannah Drury
Operations Director
Hannah Drury has taken over from Simon Binner as Operations Director. Hannah attended school locally and has first hand experience of delivering care though illnesses within her own family - her sister and her step father. Hannah has a corporate background in the service industry. She is also currently working on an Open University degree in Psychology and has completed the Cultural Awareness module of the Common Purpose Leadership programme. Hannah is absolutely passionate about driving forward the best possible care in the whole of the London Borough of Sutton and now in Epsom, Banstead and Reigate: "I've seen truly fantastic care delivered to members of my family," she says. "We can't always change what happens to us; but we can make sure we care for people with dignity, compassion, kindness and absolute professionalism. When I look at our service I ask myself: is this the standard I would expect for my Mum or a member of my family." Hannah says she LOVES working in care and making a difference.

Hannah has recently won a number of awards recognising her work, including,
- BFA Young Franchisee of the Year 2017
- BFA Franchisee of the Year 2017
- StartUps Awards Franchisee of the Year 2017
- EWIF Young Franchisee of the Year 2018
- EWIF Young Franchisee of the Year 2019
- EWIF Young Franchisee of the Year 2021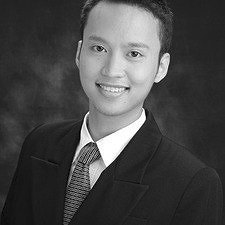 Ron Riosa
Other
Ron, our loyal and long serving, financial accountant. He's responsible for keeping our finance on track and ensuring that we are compliant and up-to-date at all times. Before Caremark (Sutton, Epsom and Reigate), Ron was a Fund Accounting Analyst for JP Morgan Bank and prior to that as an Actuarial Analyst for Prudential plc. Ron holds a degree in Mathematics.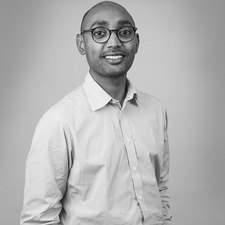 Daren Kannayya
Registered Care Manager
With an MSC in Health and Social Care and a PGCE, Daren has worked for over 10 years in this field. He is hugely passionate about the sector and is a powerful ambassador for promoting the continuous professional development of the service and his growing team of care and support workers. Daren has specific expertise in turning around organisational performance in line with CQC requirements.
Amongst Daren's key achievements to date are:
- acting as a trusted consultant for a care provider to ensure sustainability
- building and developing high performance teams that exceed service users' needs.
Daren says: "I just love this industry and I never tolerate second best. Our clients and staff are everything to us. We hire the best people, train them in the right way, and then we know that our clients will always have access to the best people out there. It is an honour to work in this industry."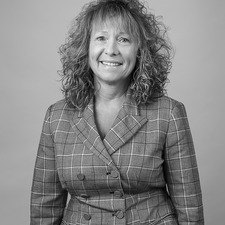 Julia Kenneally
Care Co-ordinator
Julia epitomises exactly what you need in a good care professional - she is warm, funny but always highly professional. She previously worked for us as a Field Care Supervisor, so has an excellent knowledge of the company. She has extensive experience in senior supervisory roles and in ensuring compliance with detailed systems.
Julia has a strong personal affinity with our growing customer base and is dedicated to providing the best professional care that we can to each and every customer. She has strong personal links to the local area and to the schools and social institutions within the boroughs.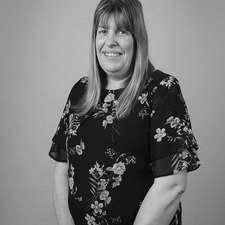 Emma Evans
Care Co-ordinator
Lovely Emma has been with Caremark (Sutton) for over two years now and it's like she was the missing piece in the jigsaw. She compliments our team with her calm, friendly, bubbly style. She's the "go to" person when anybody has had a difficult day.
She's brings a wealth of care and coordinating experience to the Caremark (Epsom and Reigate) team. She has worked in all areas of the care industry and deeply understands the needs of clients and carers.
Emma shares the vision and passion of all our Caremark (Sutton, Epsom and Reigate) staff and is dedicated to delivering the highest standard of care alongside the Caremark (Sutton, Epsom and Reigate) team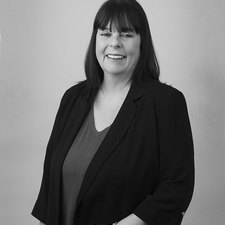 Elaine Hamilton
Field Care Supervisor
When anybody mentions Elaine, Field Care Supervisor, Caremark (Sutton, Epsom and Reigate) people talk about her lovely happy face. She has a smile for everybody and a calm, caring manner. Just a delight to be around. Elaine, worked for many years as a care and support worker, before stepping into her current leadership role.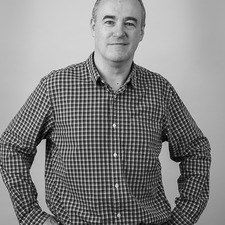 Mike Taylor
Other
Mike is our training and recruitment manager, bringing decades of experience from the education sector to Caremark (Sutton, Epsom and Reigate). With an utterly professional approach, he knows exactly the kind of care and support worker we are looking for. Mike is now heading a new training and retention programme to ensure we continue to build teams of specialised experts. For the right people we can offer high level training in supporting people with complex health needs.
Please call Mike for a chat in the first instance if you think you can fit in with our team. The rewards are great for the right people.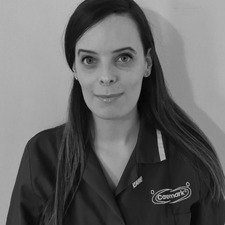 Nicola O'Rourke
Field Care Supervisor
Nikki joined us as a care and support worker and immediately stood out as one of the rare kind that have a naturally caring nature combined with leadership skills and a desire to help others succeed. She was quickly encouraged to step up into a more senior role as a field care supervisor and has thrived in the position. Nikki combines her home care knowledge with her studies in therapeutic psychology, which includes counselling, psychology and neurobiology. She is able to apply the skills she has learnt through her study to our Clients and Staff, enabling both to exceed their potential.