Caremark Mid Surrey
01372 230 782
17 Bridge Street
,
Leatherhead
,
Surrey
KT22 8BZ
f :
01372 230 781
e :
midsurrey@caremark.co.uk

Jobs with Caremark
Find your perfect career in care
click here >
Home Care in Mid Surrey
Our office is based at 17 Bridge Street, Leatherhead, Surrey. Owner, Laura Jones, has lived in the local area for over 10 years and has a strong sense of community spirit. Laura and her highly regarded team, are available to offer not only excellent support for vulnerable adults and children in their own homes and local communities - but also to offer sound advice. Our door is always open, we are good listeners and will help those who need us.
Caremark (Mid-Surrey) provide a fully flexible service to support people with the following:
Personal Care
Acquired Brain Injury
Mental Health
Medication
Domestic tasks
Assistance with daily routines -including attending medical appointments
24 Hour Live-in care and overnight support
Companionship with the ability to tailor a call to a clients specific wishes and or activities.
Accessing your local community.
PA time
Travel locally for events or meals out.
Respite for carers
Hospital visits
End of life/palliative care
Shopping calls



We have experience supporting both adults and children with
Autism,
Acquired Brain Injuries,
Mental Health
Learning Disabilities,
Asperger's,
Huntington's,
Parkinson's,
Stoma and continence care,
Dementia inc Alzheimer's, Lewy Bodies, Vascular dementia.
We champion those who live with Mental Health issues, which can affect us all at different stages of life.
All of our staff receive thorough training and are all DBS (previously CRB) checked. We continue to train our staff throughout their time with us, helping them to grow and progress within their chosen roles.
To discuss your care requirements, please call us for a no obligation chat on 01372 230782 or email our Care Manager Fiona Bourne on
midsurrey@caremark.co.uk
Remember -
We are here to advice too, if you have a question just ask it. If we have the answer we will help or point you to the person you need.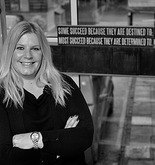 Come and meet the dedicated team
Managing Director
Laura Jones
Laura comes from a strong business background, and has many years experience running the operational side of new businesses. As a Surrey Dementia Champion, she has considerable knowledge about...
t : 01372 230 782
e : laura.jones@caremark.co.uk
Latest news from Caremark Mid Surrey
06 Apr 2017
Read Full Article >
Fiona and her team took care of our Mum for 3 years. She could be so stubborn of women, but really was just a terrified lady with a huge persona to hide behind. Fiona and the team, recognised this, worked with her and she flourished. The laughing we would hear as we arrived sometimes was great. ...
read more testimonials >
---
Affiliates and Accreditations