The Finance & Payroll Team
My name is John Martin and I joined the Caremark (Harrogate) team in 2019 bringing over 40 years' experience in accounting, personal & corporate taxes, payroll and human resources.

As the head of the finance & payroll department my role is managing the team and deliverable's, including accurate and timely processing of payroll, internal and external reporting and ensuing compliance with relevant legislation.

I pride myself in building relationships and understanding our clients to enable me to assist them. I like to believe that my positive outlook and infectious personality helps bring a smile to my team and the whole office. In my spare time I can be found playing golf.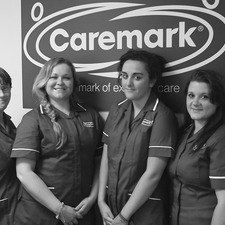 The Care & Support Workers
We have a strong team of dedicated, competent, trustworthy and compassionate Care & Support Workers. We are fortunate to have a fantastic team who share our passion for enhancing the lives of the people we assist. They come from a variety of backgrounds and life experiences, have differing interests and hobbies, but all gain immense satisfaction from touching the lives of the people they come into contact with.

All our Care & Support Workers go through the same robust induction process (minimum 3 months), throughout this time they will complete their Care Certificate and then move onto a Diploma Level 2 in Health & Social Care (course to be commenced if qualification not yet attained), SOVA Safeguarding Adults & Children, Moving and Handling, Food Safety and Hygiene, First Aid, Health and Safety, Infection & Contamination Control, Medication Administration, Nutrition & Hydration, Dementia training, Palliative Care and any other Specialist Training as required to the individual needs of each client.

We are always looking for people to join our growing team. If you would like to find out about becoming a Care & Support Worker, please get in touch or why not drop in to see us face to face. We always have tea & biscuits!!