Meet the Caremark Arun team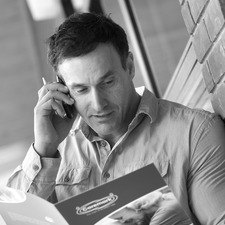 Andrew Demetriou
Managing Director
Andrew has gained extensive working knowledge and experience within the domiciliary care sector over many years, since starting with Caremark (Worthing & Adur) in 2010. Andrew has successfully established and developed a further two more offices; Caremark (Chichester) and Caremark (Arun).
He has developed a deep sense of passion and respect for the nature of the business and the individuals that it helps to support. He cares deeply for both the welfare of all Caremark customers as well as staff, without whom, of course, there would be no Caremark.
Together with all Caremark staff, Andrew attributes the growth and success of all the businesses to this sense and spirit of responsibility.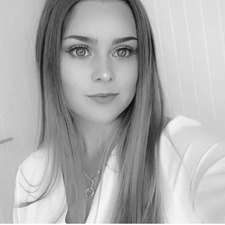 Kayleigh Sumner
Registered Care Manager
After working in a pre-school whilst studying for her NVQ Level 3 in health and social care, Kayleigh became a care and support worker at Caremark (Pulborough) in 2017. Kayleigh gained experience in several roles during her time at Caremark (Pulborough), including care co-ordinator and deputy care manager. After achieving her NVQ Level 5 in management in health and social care, she was ready for a new challenge, and became Registered Care Manager at Caremark (Arun).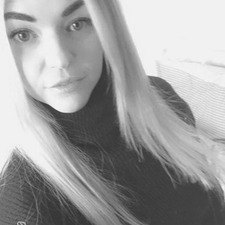 Verity Lambert
Care Co-ordinator
Verity trained to be a childminder before beginning her journey in care. She found she had a passion for care when looking after her nan before she sadly passed away. Verity joined Caremark (Arun) in August 2020 as a care and support worker. With her caring nature and willing to learn attitude, Verity's skillset was quickly acknowledged, and she was offered the position of Care Coordinator. Verity co-ordinates the Bognor, Angmering and surrounding areas. She is also currently working towards her NVQ Level 3 in Health and Social Care.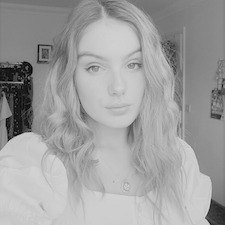 Tamzyn Swann
Care Co-ordinator
Tamzyn joined the team in January 2021 after starting her care journey in 2019 and completing a NVQ level 3. She has worked out in the field in our both Littlehampton and Bognor areas and worked her way to the role of Senior Carer. Since then she has joined the office team as Care Coordinator for Littlehampton and Arundel.
Lauren Moody
Other
My journey in care started at our family business in Kent in 2014 as a care and support worker. I loved the pure satisfaction out of helping people daily and the variety of people I got to meet, help and learn about. I completed my NVQ level 2 in Health and social care whilst working as a care and support worker and then moved down to Littlehampton in 2019 with my partner. I started at Caremark Arun and felt like I had found somewhere I can settle and be a part of for the foreseeable future. I had my little girl in May 2020 and after coming back from maternity leave was offered my new role as Recruitment Executive. My new role works very well around my family life and I love to find likeminded people that have the same values as our team. I work through enquiries and conduct interviews with successful candidates. I then help candidates through the recruitment process, support them through their training and then hand them over to our area co-ordinators for shadow shifts. I like to keep in touch with candidates that become successful members of our team and it fills me with satisfaction hearing positive feedback from candidates, clients and colleagues.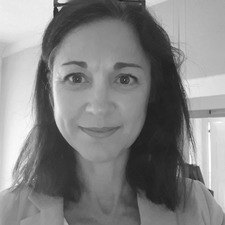 Lauren Demetriou
Recruitment Manager
Lauren has always supported Andrew in the Caremark venture, however actively joined the business in 2013 on a part-time basis supporting the Caremark (Worthing & Adur) office with admin duties and recruitment. This gradually progressed to a full-time recruitment role. She is now Recruitment Manager for the 3 offices and oversees the recruitment process for the on-boarding of all new staff. A confident people-person with good organisational skills, she thoroughly enjoys this role and being able to advocate for the industry as well as the businesses. She also became franchisee in 2019 and is incredibly proud to be a part of the growth and development of all 3 offices.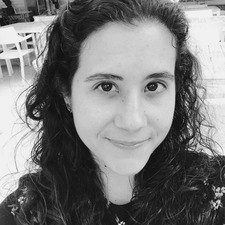 Irma Fontes
Digital Marketing and Accounts Manager
Irma has worked in various roles from waitress in Portugal & South Africa from 2012 to factory Deputy manager in 2018, but Irma always wanted to develop more. Whilst she was working in Higgidy pies Irma started her degree in Business Management following the leadership route and began her AAT studies at Northbrook collage. In 2019 Irma had an opportunity to work as a Finance Administrator at Caremark Ltd, after completing her Degree in management and AAT Level 3 studies Irma was ready for a new challenge and began working in 2020 at Caremark (Worthing, Chichester & Arun). Serving various roles with Caremark (Worthing, Chichester & Arun) Irma is thoroughly enjoying her new career in both Marketing and Finance and working for a company that is compassionate and motivates its employees daily as well as making a difference in their client's life's every day.