What makes a great care worker?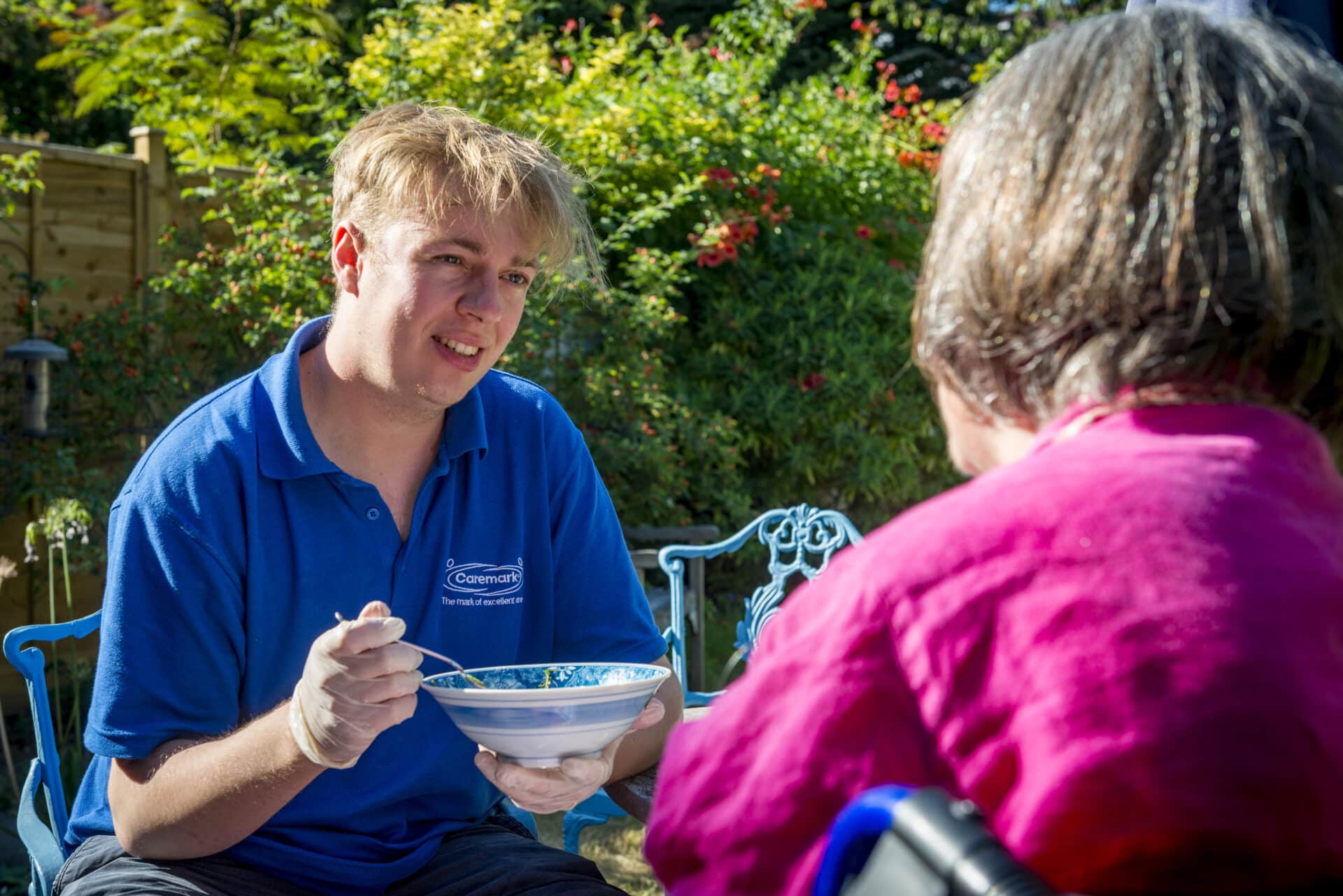 We could talk all day about what we think makes a great care worker. But it's the customers who matter. We've been researching what care customers feel makes their care worker special, and this is what we've discovered.

Our customers appreciate the sociable side of caring
We already know that the people we care for genuinely enjoy the social aspect of their care. It's one thing making sure someone is comfortable, clean and prepared for their day. But it's the human interactions that matter most in so many cases, the conversations and discussions, the fun and the laughter.
A lot of the people we work with are elderly, and they've often led the most extraordinary lives. To them, someone listening to their stories and appreciating what they've gone through means just as much as the personal and medical aspects of their care, if not more. So the first step to being an exceptional care worker, in our opinion and theirs, is the ability to listen, taking the time to socialise.
Empathy scores high
Some of the people we work with are at the end of their lives, and it's inevitable that we get involved in caring for and supporting them through the process of dying. The best care workers treat their role in the end of someone's life as an honour. It's something that affects the person's relatives too, people facing the reality of losing someone they love. It can be daunting, but a blend of professionalism, empathy, reassurance and emotional support helps families through this difficult time.
Spreading life-enhancing happiness
People who've gone through a life changing experience, for example a serious stroke or heart attack, can feel incredibly helpless and vulnerable. A great care worker helps them understand their life isn't over, empathising while remaining positive, even making their customers smile again for the first time since they became ill. Science proves that helping other people is an important key to your own happiness, so it's one of those lovely circular things: the happier the customer, the happier the care worker, and so on.
Pragmatism is a big deal
Keep calm and carry on… it could be our motto! The last thing our customers need is someone panicky, someone who makes a drama out of a crisis. Our customers appreciate a calm, collected attitude that helps them stay calm themselves and retain their dignity, even when the task the care worker is tackling might be very personal and intimate indeed.
Treating customers like fellow human beings matters
When you need care you don't want to feel like you're a burden, a problem, something to deal with quickly and impersonally then walk away. A great care worker is often there for customers who don't have anyone else, customers who are struggling to cope alone. Nobody likes to feel beholden, which can happen when you depend on someone else to ease your pain, physical or mental. Treating someone like a fellow human being rather than a problem on legs makes such a difference to the way they feel about themselves.
Reliability is vital
When you're expecting someone to turn up at a certain time to give you the care you need, lateness and no-shows can be very distressing, making you feel worthless and neglected. A great care worker understands the need to turn up when they're due and not let people down. It might seem like a simple thing, but when someone's life has narrowed to the extent that they really need your help, it matters a lot.
Supporting independence
When you need care, your own independence takes on a whole new relevance. The best care workers do everything they can to enable their customers' independence rather than encouraging or furthering people's dependence on care. Enabling someone to do something seemingly simple like putting the kettle on for themselves can make a huge difference to their confidence and enjoyment of life.
Inspirational enthusiasm
The best care workers take every opportunity to learn more about their role from every angle. It might mean taking courses, doing qualifications or undertaking extra training. As a care worker, everything you can do to enhance and hone your care skills means you are investing more of yourself in your customers' happiness, and they'll genuinely appreciate your dedication. Our customers love to hear what qualifications their care workers are working towards, it helps make them feel worthy, feel special.
If you think you have all those vital human factors that make an ordinary care worker into an extraordinary one, a career in the care sector could prove the best thing you've ever done, both for yourself and the people you end up caring for.
Please get in contact with us if you would like to become a care worker or require any additional information on what a career in the care sector can provide for you – Contact Us.
Also see our Latest Job Vacancies.